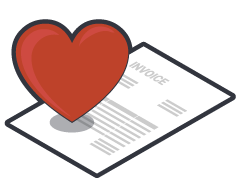 To our Chaser family
We are dedicated to helping you throughout these challenging times. We've put together a list of free resources that you can download and use.
Learn more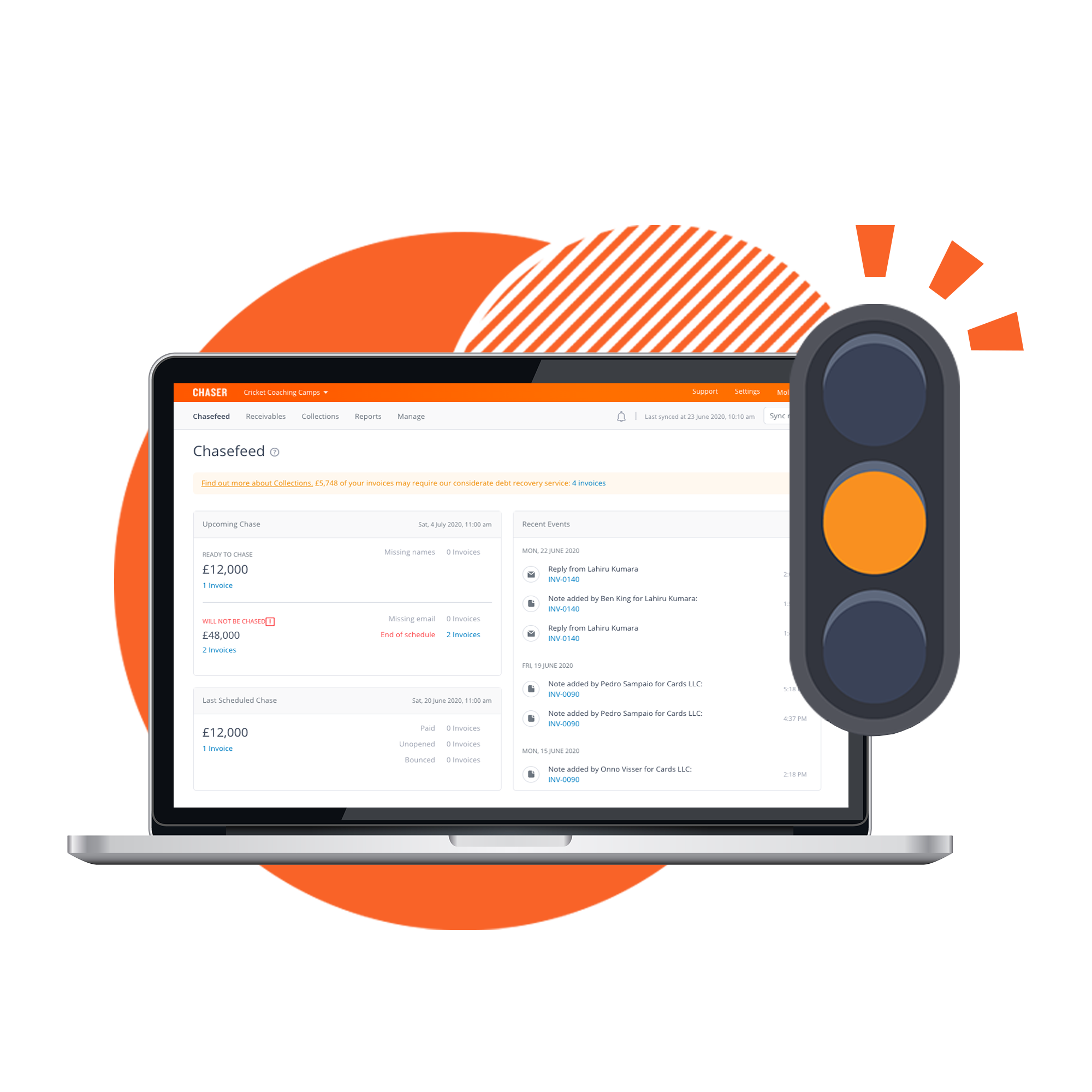 When payments are slow
Is your credit control as effective as it could be?
Chaser's credit control software enables you to automatically send personalised polite reminders, creating and nurturing good customer payment habits.

Save time
Save 7.3 hours on credit control every week

Boost cashflow
Boost your cashflow by £4,400 for every £100,000 of turnover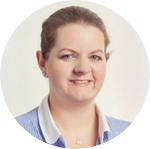 Chaser really has freed up my time. You can schedule a number of emails and word them all slightly differently, making them personal yet getting the point across. We invoice every two weeks and have payment terms of 48 hours so this software really is a godsend!
Gemma David, Finance Manager, Lead-Tech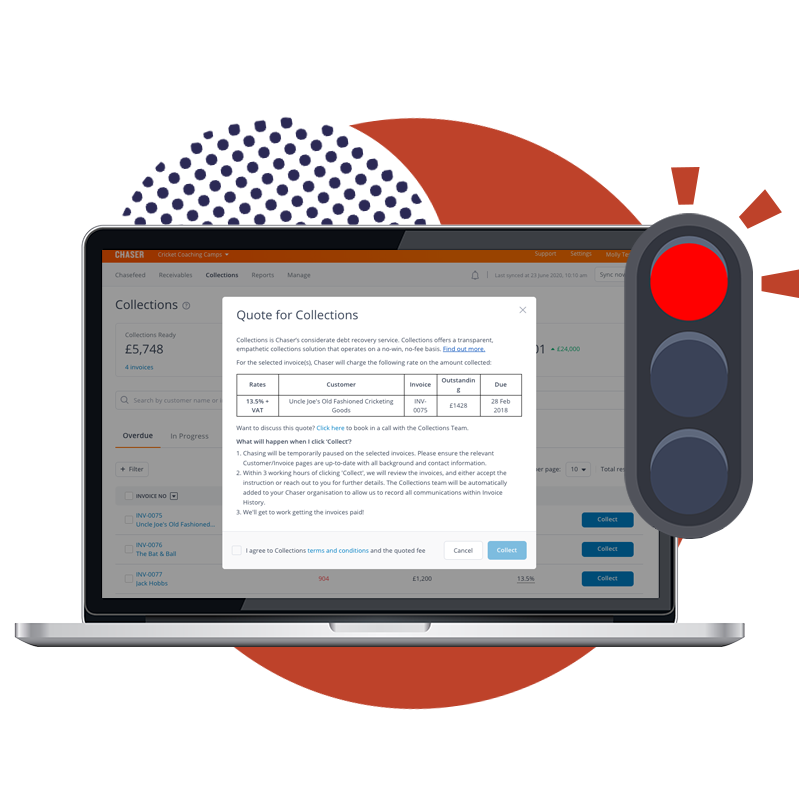 When payments have stopped
Have you thought about debt recovery?
For customers who can't or won't pay, escalate invoices to our considerate debt recovery service in just three clicks

Fast
No admin hand over - all the details are already in your Chaser account.

Considerate
We work with your customers to find a solution. Get paid without jeopardising customer relationships.

Fair
Transparent pricing, 100% no-win, no-fee.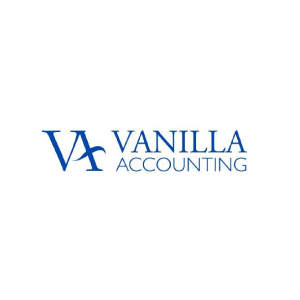 Being able to escalate an overdue invoice directly within the Chaser app has revolutionised our debt collection procedure. We've had payment from 4 customers in just a couple of weeks of using Chaser Collections, and all communication has been handled in an extremely professional manner. This is especially important to us during these difficult times. The Chaser Collections team also makes sure I'm always kept in the loop. I'd definitely recommend this service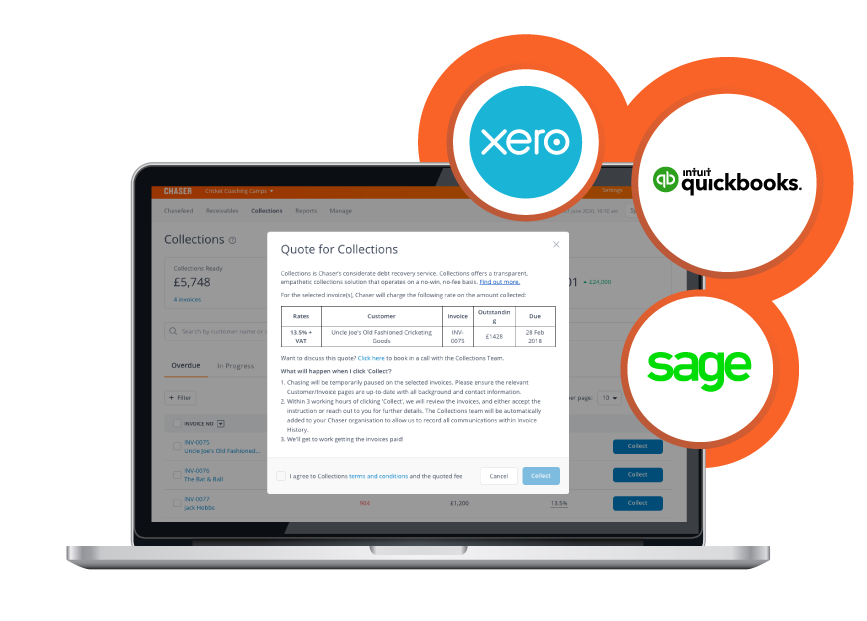 Integration Partners
Using two-way API integration functionality, Chaser seamlessly connects to your accounting system with just a click, in less than 2 minutes. Build on your existing invoicing and accounting tools and leverage the power of Chaser Credit Control and Chaser Collections.
Everything you need to help recession-proof your receivables
Connect to Xero, Quickbooks Online or Sage Business Cloud Accounting in just 2 minutes for a 360° view of your customer and receivables.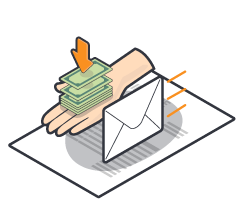 Personalisable templates
Chaser's templates for credit control can be fully personalised to ensure your communications always remain personable - essential during a recession.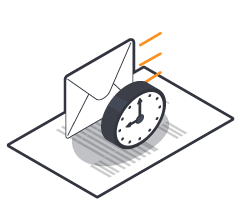 Advanced custom scheduling
Increase your chances of getting paid in good time by chasing all outstanding invoices for a particular customer simultaneously and targeting the appropriate contact.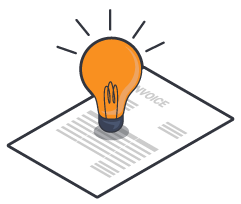 Centralised debtor information
Accessible from anywhere, view a single source of truth of all billing communications and notes with customers.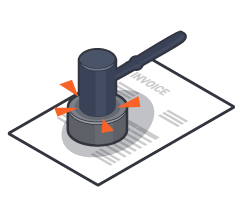 Escalate overdue invoices
Escalate overdue invoices to Chaser Collections in just a few clicks. Our collections team will work to get your cash in the bank without damaging customer relationships.
Award-winning software for you and your accountant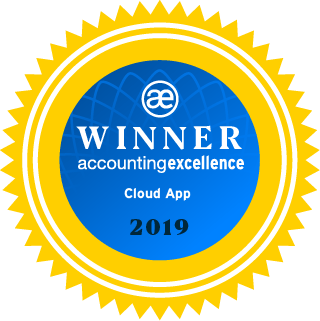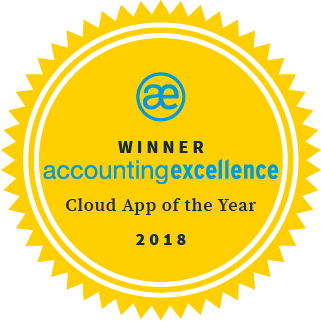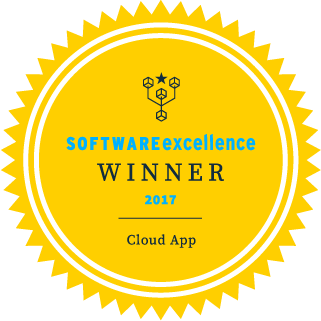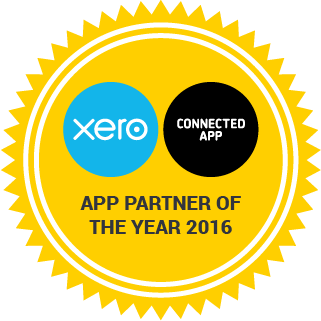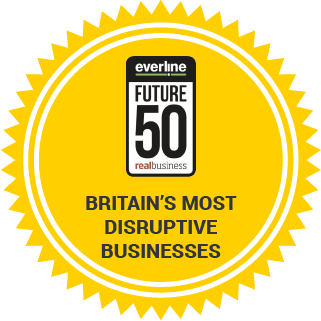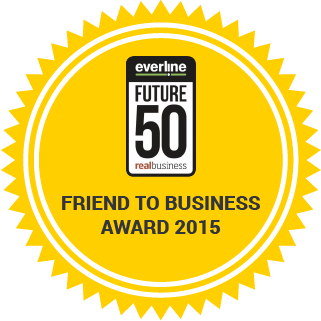 Ready to get started?
Join the thousands of businesses already using Chaser to transform their credit control