After two amazing weeks in Australia (read my pre-trip blog post, here), I'm back in a rainy London.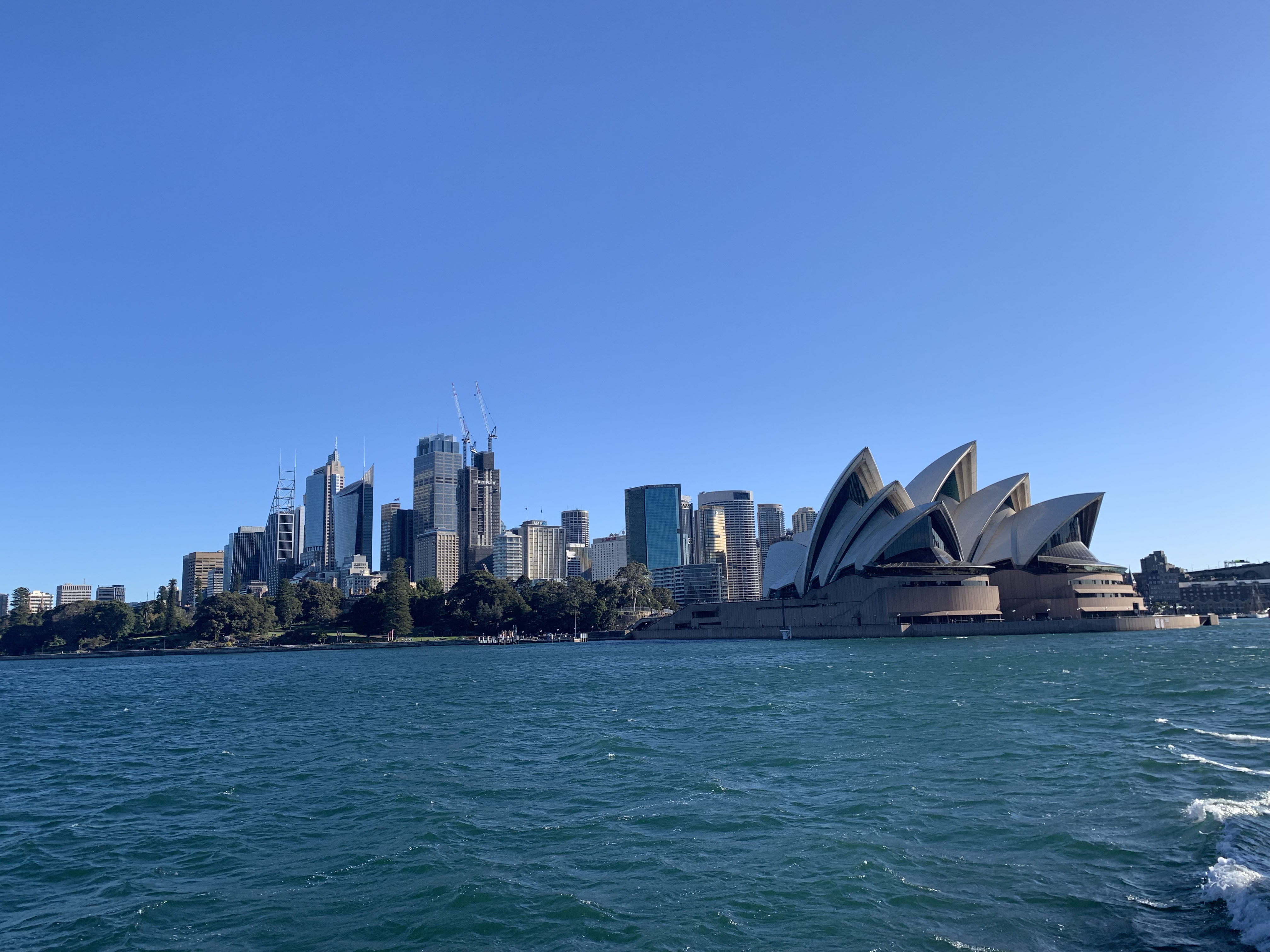 Cruising by the Sydney Opera House
So, in an effort to help myself cope with the post-Australia blues, (I'm seriously pining for the Australian sun and beaches) I'm taking a moment to relive the best moments of my trip and to share some key takeaways.
The highlights reel
Heather Smith's Precon Cloud Apps Meetup
I kicked off my trip at Heather Smith's 5th annual Cloud Apps Meetup, ahead of Xerocon. The event showcased loads of apps in the ecosystem; sharing their stories and how Accountants and Bookkeepers can capitalise on their data and insights to streamline processes for SMBs.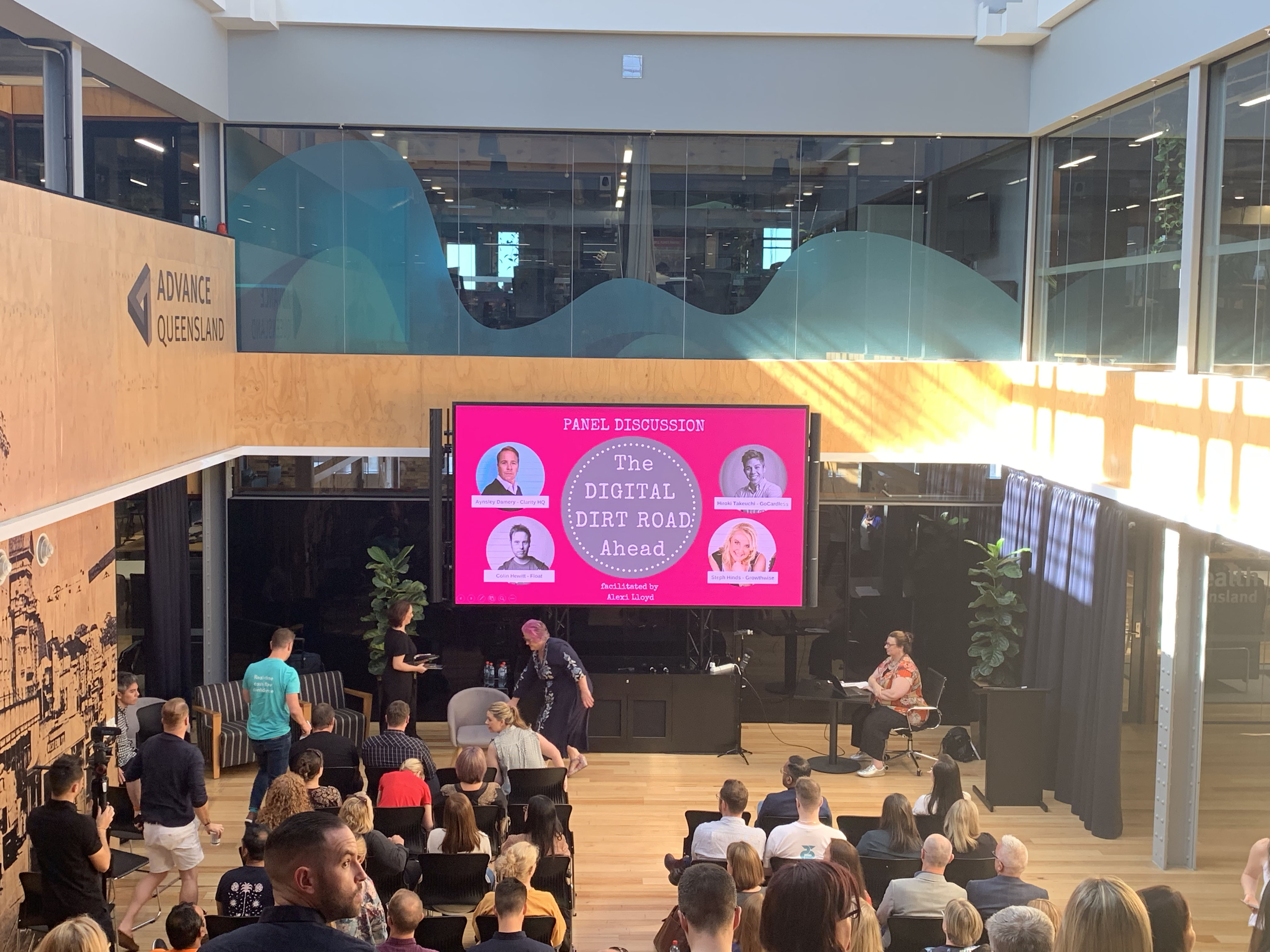 Heather Smith's Precon Cloud Apps Meetup
Alexi Boyd facilitated an engaging panel session featuring Hiroki Takeuchi of GoCardless, Colin Hewitt (Float), Aynsley Damery (Clarity) and Steph Hinds (Growthwise). They chatted about how Accountants and Bookkeepers can leverage technology to bring more value to their clients, and broaden their advisory horizons.
Other speakers included Tim Hoopmann, who discussed how employers can create a mentally healthy workplace. This is such an important topic and it's fantastic to see the Cloud Accounting industry beginning to embrace it.
Thank you Heather Smith for organising such an epic event.
Xerocon - Communities of Purpose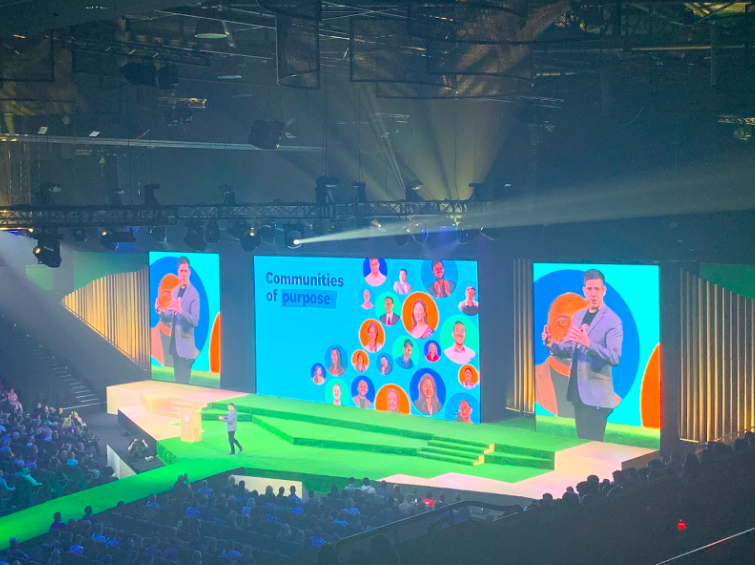 Kevin Fitzgerald - MD Asia at Xero
I spent 2 days at Xerocon Brisbane - a truly phenomenal experience. Aside from munching my way through everything at The Sweet Shop and playing a spot of ping pong with an equally terrible Robyn Malcolm from chata.ai (sorry Robyn), I explored the sessions and keynotes Xero had prepared for us.
The importance of human-centric data insights was the focus of Xerocon. And, as Xero's CEO Steve Vamos emphasised in his opening keynote, their mission is to improve the quality of life for SMBs. But cash-flow is the number 1 reason for business failure and SMBs are owed $7bn in late payments. Clearly, it's never been so important to harness technology to help your clients' businesses stay healthy and succeed.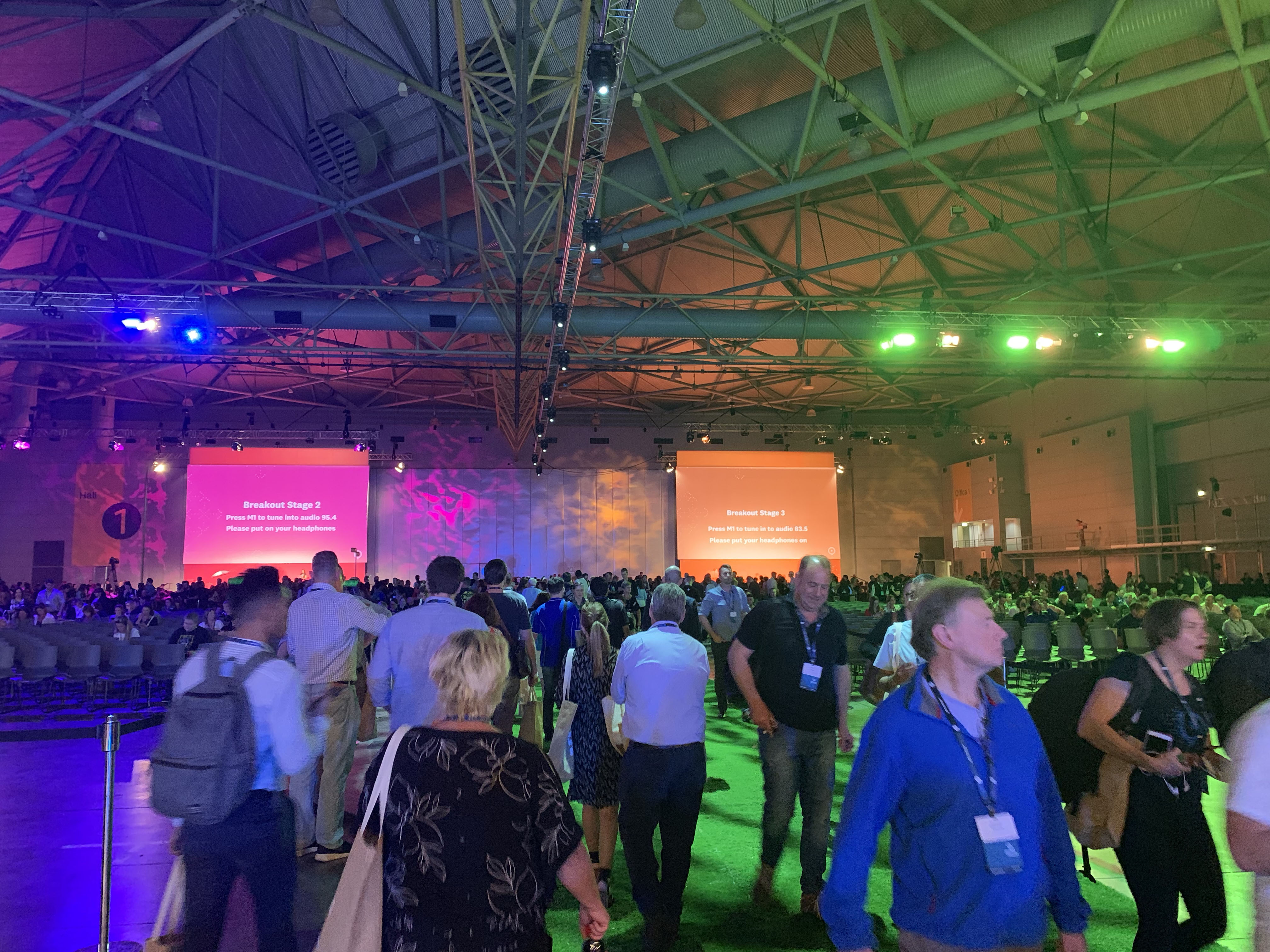 A bustling Xerocon Brisbane
Alongside the range of breakout sessions Xero hosted, there were also several external speakers sharing their wisdom. A favourite of mine being Leigh Sales (award-winning Australian journalist and author), who inspired us to walk towards our fears, to work hard and to be courageous to achieve success. I left her keynote feeling empowered and motivated. What a start to Xerocon day 2!
If you're interested in reading more about the announcements made at Xerocon, have a read of Sholto Macpherson's article.
CIP Cloudcast
A real highlight for me was having the opportunity to be on the panel of the Xerocon Wrap Up CIP Cloudcast, alongside Elliot Spirett from Xero and Nicole Lynch from Streamline Management. We discussed Xero's new product launches, our favourite keynotes and side events, as well as having a good old chinwag. Watch it here if you fancy hearing our thoughts. Thanks again for having me CIP!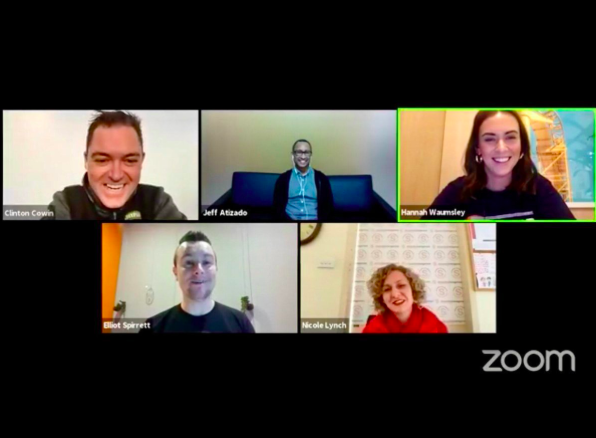 Me and the CIP Cloudcast panel
Coffee, coffee, coffee
I hosted Chaser coffee mornings in Sydney, Brisbane and Melbourne where I met some incredible, forward-thinking Accountants and Bookkeepers sharing a mutual love for coffee and automation. We explored the damaging impact that late payments are having on SMBs, and how offering a Virtual Debtor Management solution will help combat this, improving business health by ensuring clients get paid quicker.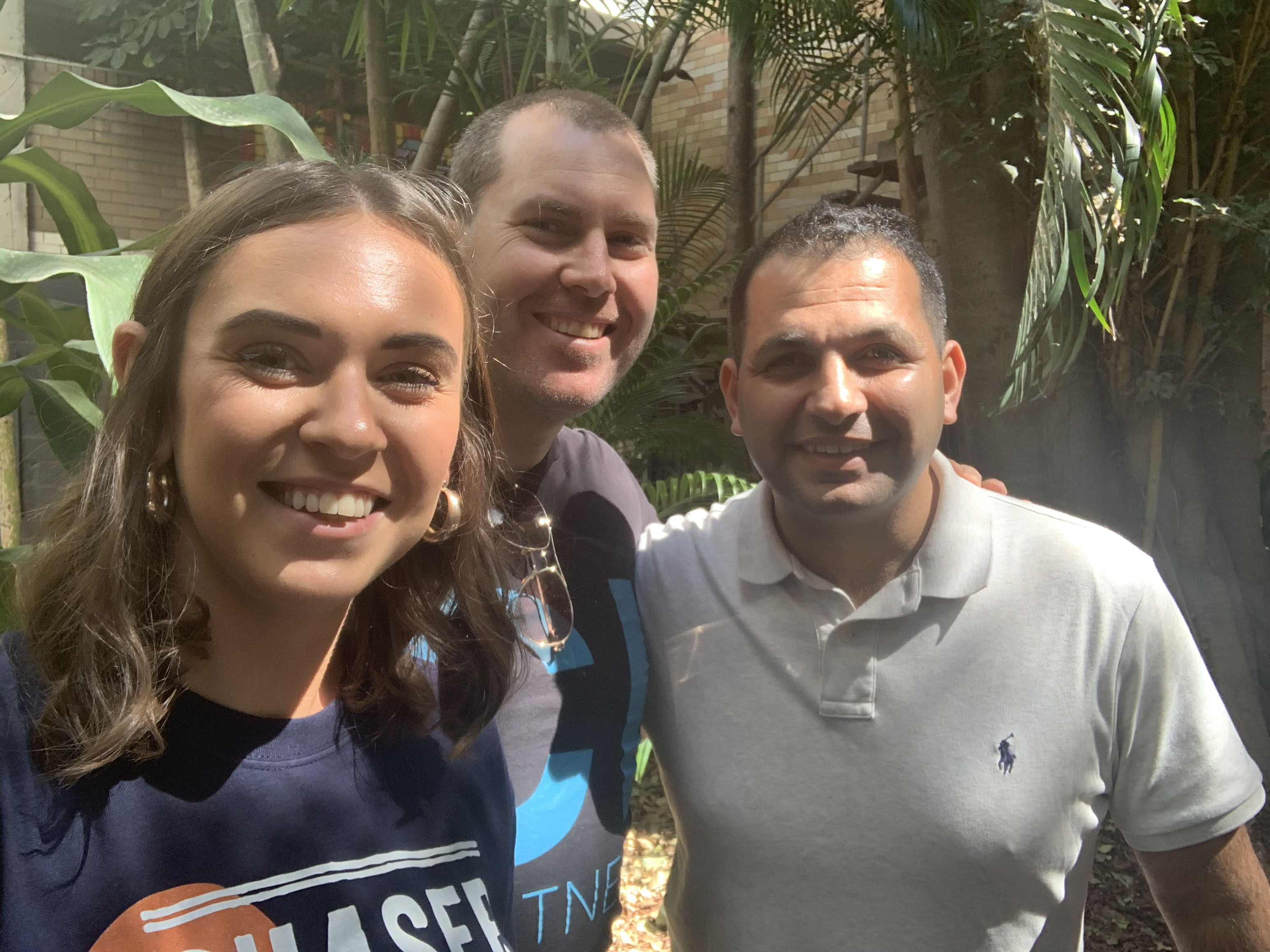 With Adam Young from SMB Consultants and Amar Latif from Latif Accounting
It's inspiring and hugely exciting to see that so many Accountants and Bookkeepers are already investing in cloud technology and are so far along in their cloud app journey.
Now after 10,000 coffees (approximately), I am officially a coffee bean.
I left Australia with a much heavier, swag-filled suitcase, having been fully immersed in this amazing industry community.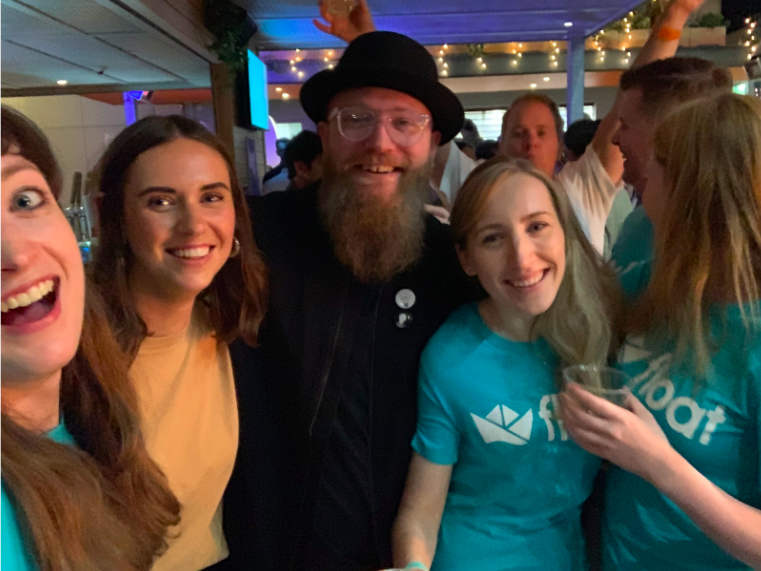 Hannah, Andrew Van Der Beek from Illumin8 and the Float team
It was incredible to meet so many dynamic and interesting people and to see people actively engaging with new technology. This engagement shows us just how progressive the industry is. Exciting times are ahead!
After spending time with new and old friends, exploring 3 incredible new cities, attending a variety of insightful events and seeing a Koala bear (an English right of passage), I'm home, very excited for what is to come. To everyone that hosted me and spent time with me, thank you. I can't wait to see you all again very soon.
Get in touch with us on partner@chaserhq.com, to keep the conversation going, join the community and find out how we can help you to improve the health of your clients' businesses.