We are absolutely thrilled to announce that we have been chosen as Xero's App Partner of the Month for August 2019! We're so proud to be recognised by such an amazing and forward-thinking company.
Thank you
This isn't just an award for the Chaser team, it's for everyone who has gone out of their way to support us over the years!
To the 323 of you who have left a review for Chaser on the Xero App Market place, to everyone who has given feedback about us directly to Xero, and to everyone who has come to say hi to us at the many Xerocons and Xero Roadshows - thank you!
We really value your feedback on the product, which has enabled us to develop the world's best cloud credit control software. Without your support, Chaser wouldn't be what it is today, or where it is today. We are eternally grateful.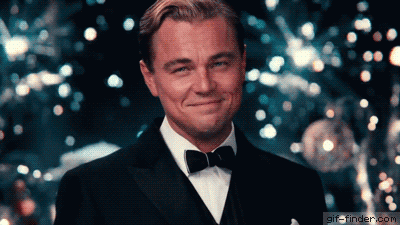 Our Founder and CEO David Tuck sat down with the guys at Xero to reflect on our journey together over the past 5 years (you can check that out here). I also wanted to highlight some of the standout moments.
Highlights
Attending Xerocon Melbourne 2015
We exhibited in Australia for the first time in 2015. It is really crazy to think back to this. It was an exploratory mission for us. And to see people's eyes light up when they realised there was actually another way to do credit control was amazing. In hindsight, it may have been a little too early to be thinking about internationalisation, but it really lit a fire in our bellies. I'd like to give a massive shout out to all of our Australian Partners!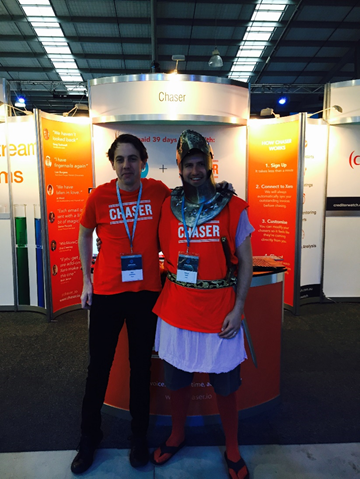 Chaser takes Australia
Winning Xero's App Partner of the Year in 2016
We were so honoured to be chosen as Xero's App Partner of the Year in 2016. This award means so much to us. At the time there were 500 fantastic apps in the ecosystem, so to be recognised amongst this was very special. With the ecosystem now at over 700 apps and growing, we're so thrilled to be a part of it.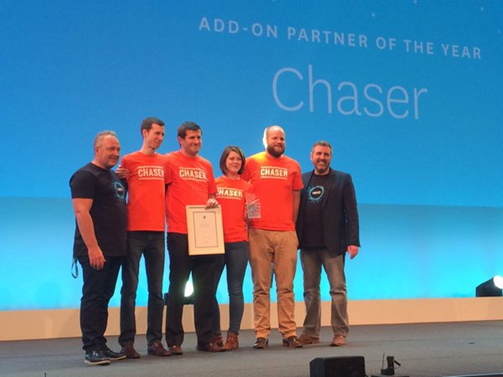 Winning Xero's App Partner of the Year 2016
Virtual Credit Control™
We are so excited to be pioneering Virtual Credit Control™, and enabling Accountants and Bookkeepers to offer credit control as an outsourced function. We have been developing a playbook to show them exactly how to do this, with help on pricing, marketing, and client identification. We have always been about solving the huge late payment problem facing SMEs, and VCC is the way forward!
Seeing our Partners delivering amazing results to their clients is so rewarding.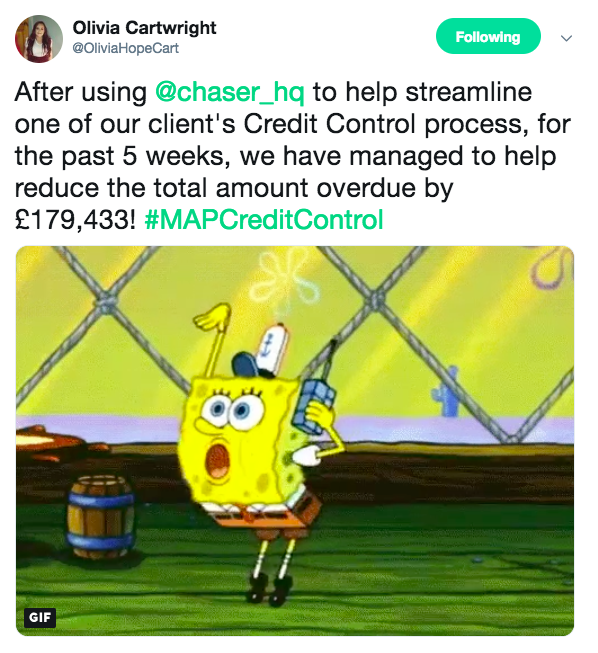 Tweet from Olivia Cartwright of MAP about VCC
Your commitment and support of Chaser have enabled it to become the product that it is today. So thank you to every single one of you, from the bottom of our hearts!
---
To celebrate this award, we are running a special offer for Accounting and Bookkeeping firms! If you sign up to become a Chaser Partner in the month of August, you won't pay anything until November 1st. After this, you will be charged £45 for two licences with the choice to add as many as you need subsequently. Just email partner@chaserhq.com to take advantage of this offer!