Delighted to share that Chaser has won the 'Best use of innovation in business award' at the Management Today Business Leadership Awards 2023.
This award is for the SMS payment reminder feature in Chaser, and the results it's helped end-users to achieve.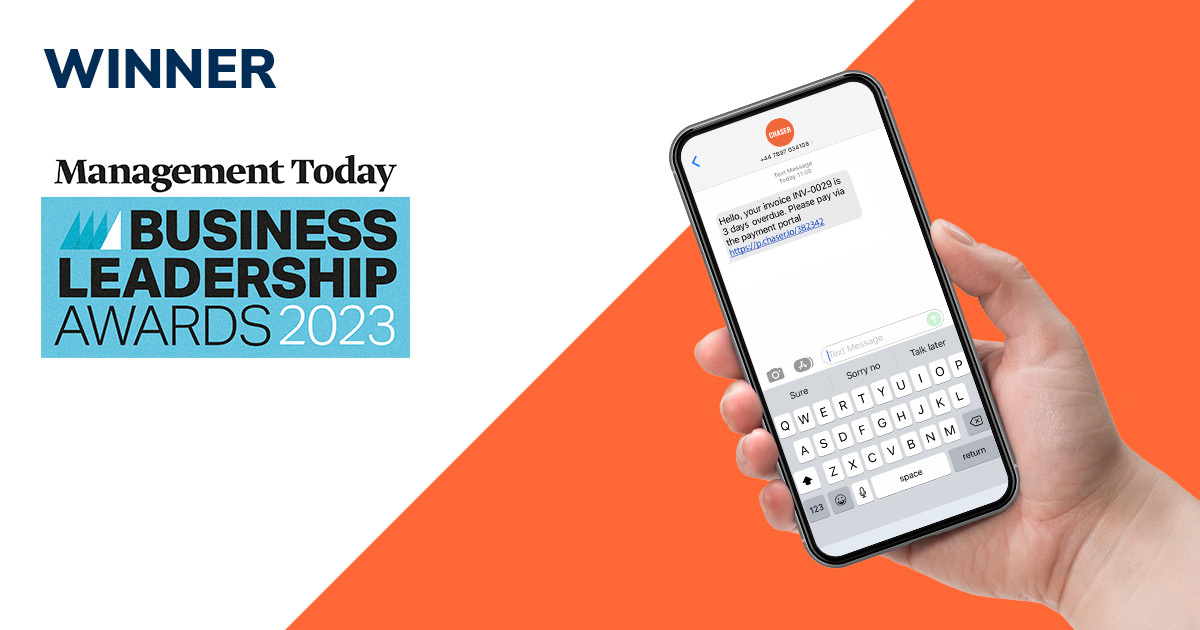 Comments from the judges included:
"Simple innovation that has solved genuine business headaches - particularly beneficial in these challenging times."
"I liked the entry, mainly because I haven't ever truly thought about innovation in this space. I also like the way the team has used something as simple and everyday as the SMS to dramatically improve sales collection."
After being shortlisted for the award in March, the team were thrilled to hear that SMS payment reminders won and were recognised as the best use of innovation this year.


Winning one of these awards shows, not only, that you are a high-performing company, but that your performance is driven by the superior quality of your senior leaders and managers. In short, you are a great place to work that also delivers for its customers, and for the bottom line.

- Management Today Business Leadership Awards

The Management Today Business Leadership Awards
The awards champion the role of leadership in driving business performance, and highlight the significance of leadership as a collective effort. This is the only award ceremony that celebrates exceptional leadership skills in driving a company's success.
Management Today is a media brand that has been uniting business leaders for over five decades. Through their award-winning print magazine, dynamic live events, and awards programs, Management Today leads the conversation by showcasing disruptive and innovative organisations, along with the individuals driving them. With a keen understanding of what motivates and challenges leaders, from strategic growth to sustainability, Management Today engages with them with expertise, zeal, and credibility.
The judging panel for the Management Today awards included industry heavyweights, such as leaders from Moneysupermarket, Spotify, and Birds Eye ltd.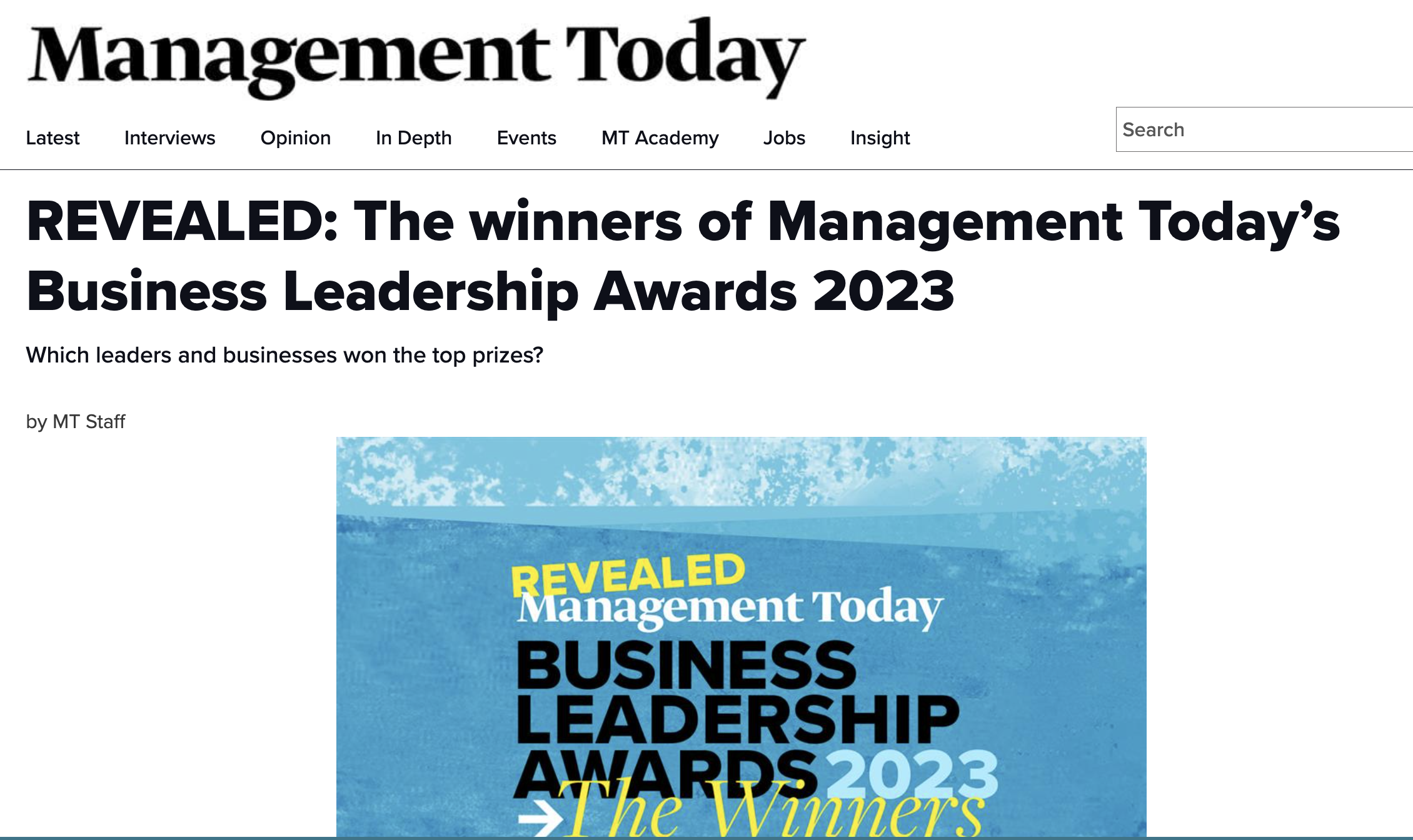 SMS payment reminders

Chaser was recognised for best use of innovation for the SMS payment reminder feature. This feature lets users chase unpaid invoices via text messages automatically, in a personalised way. Whilst emails have an open rate of 25%, text messages have an average open rate of 98%. This means by supplementing email reminders with friendly SMS payment reminders, businesses are more likely to reach their customers quickly, and receive invoice payments sooner.
The results speak for themselves. Recent research from The 2022 late payments report shows that businesses that have implemented SMS payment reminders in addition to emails are 56% more likely to be paid within a week of their invoice due date.
Judges also highlighted the evidence of end-user results for SMS payment reminders:
"A clear case study that makes a compelling case for this company to win."
In addition to helping users reach their customers quickly, payment reminders via text message can also reduce payment friction. SMS payment reminders can include a link to a payment portal, allowing customers to make payment directly from their phone, as soon as they receive their SMS reminder.
The feature was built to help businesses improve their chances of receiving timely payments, and the need was discovered during user focus groups. Businesses highlighted that many of their late payers were in hard-to-reach industries where their payment contact may not always have access to their email inbox. For example those in the construction or retail trades. By implementing SMS payment reminders, businesses are now able to reach those payment contacts whilst they are on-site via their phone.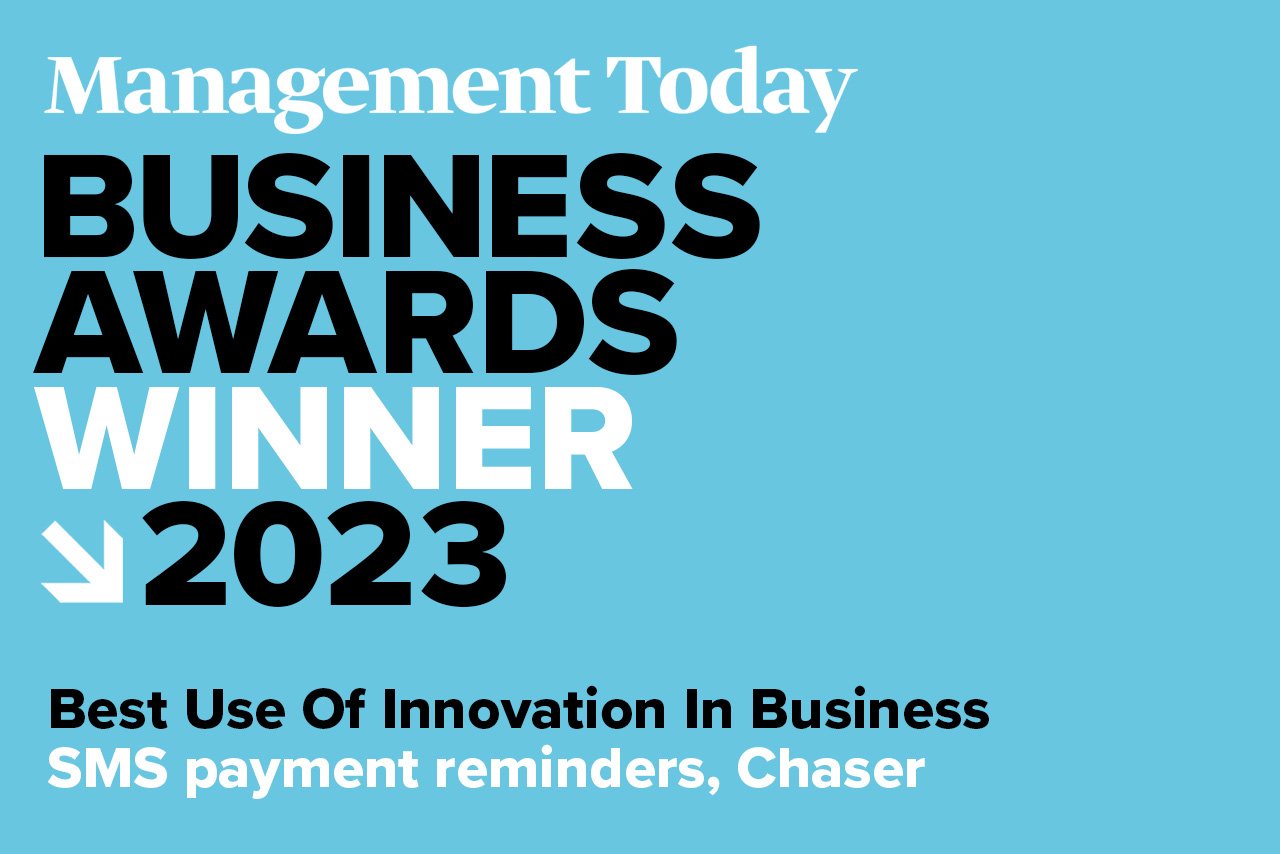 Thank you to Management Today for this recognition, and congratulations to the other finalists and winners. You can see full details on the awards and the winners in this Management Today article.