Xerocon is an annual conference organised by the global accounting leader, Xero. This year, the event took place in Sydney from August 23rd to 24th, attracting a wide range of Xero users and partners from all over the world.

Think of Xerocon as a combination of work and play, often referred to as the "Coachella" or "Glastonbury for Accountants." It's a place where you can network, attend presentations, have fun, and engage in immersive experiences. More than 80 global brands, including Chaser, were part of this year's event. Notable speakers like Xero's CEO Sukhinder Singh Cassidy, former Nike Vice President and acclaimed business leader Lisa MacCallum, and leading futurist Mark Pesce were featured.

The Chaser team had a blast at the event and is already excited about next year's Xerocons set to take place in London and Nashville. While we wait, see the highlights from this year's event below:


Day 1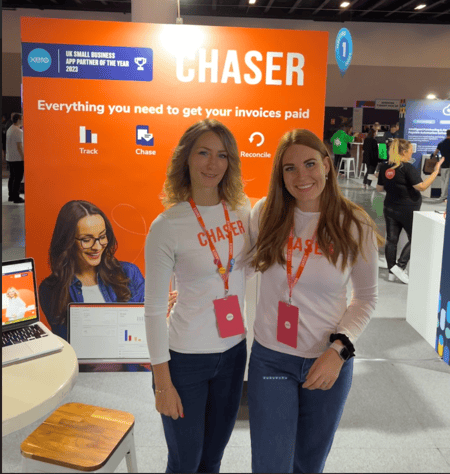 Krissie Chapleo and Inga Schibsted from the Chaser team were at the stand bright and early, ready to speak with Xero users from the other side of the world and show them how Chaser's receivable software can help them and their clients get invoices paid faster and avoid bad debt.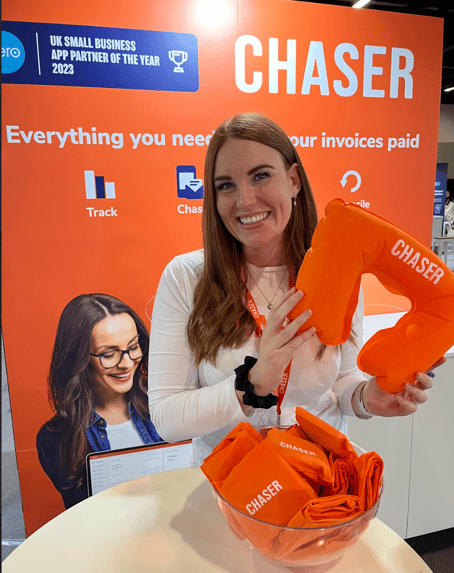 At the stand, the Chaser team were giving out Chaser-branded travel pillows, perfect for those who were flying back home after the two-day event. They turned out to be a big hit and were all gone by the end of the second day.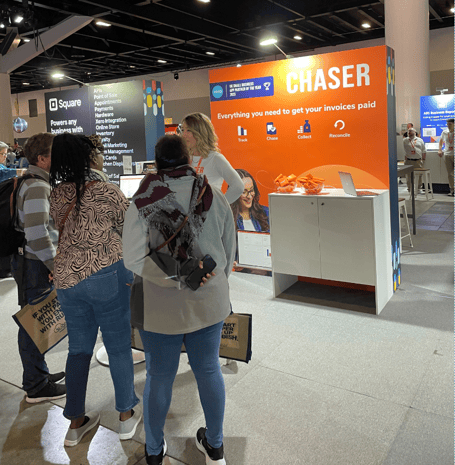 The Chaser stand was busy all day with accountants and bookkeepers who wanted to hear more about Chaser's receivables software and see first-hand how Chaser and Xero work together to help them and their clients optimise their credit control and get invoices paid faster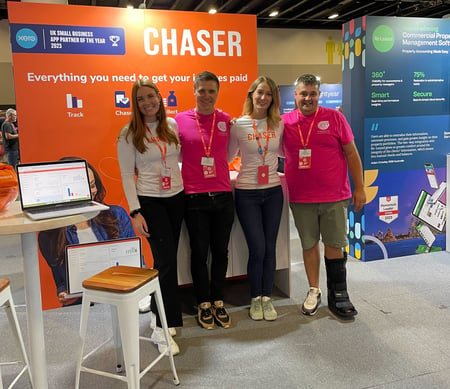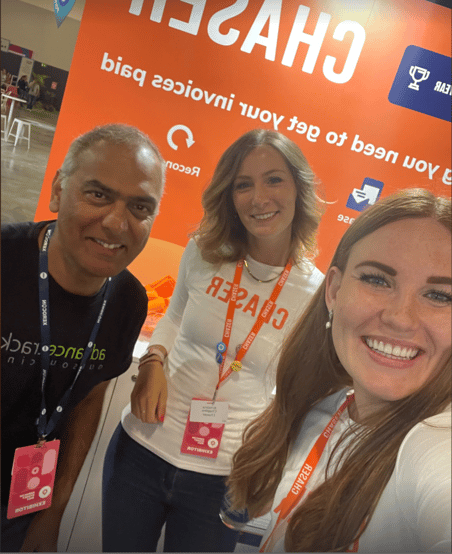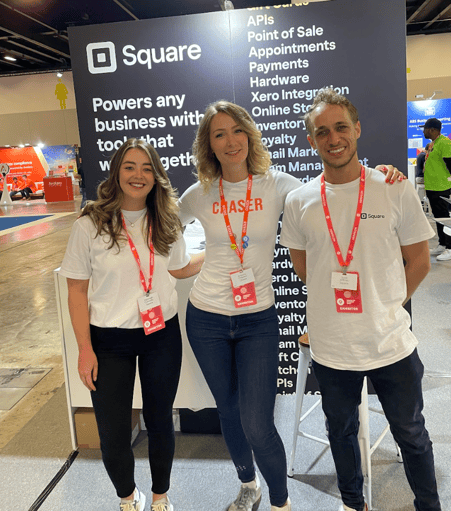 The teams from Xu Magazine, AdvanceTrack and Square were right around the corner from Chaser's stand, and it was great catching up with them all and hearing about their newest and latest offerings.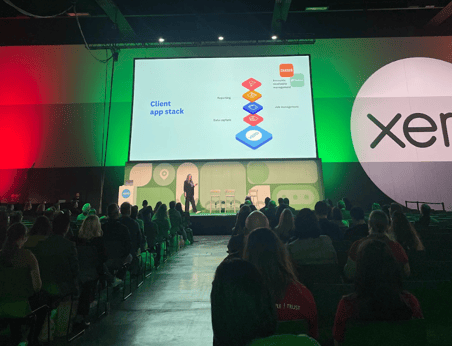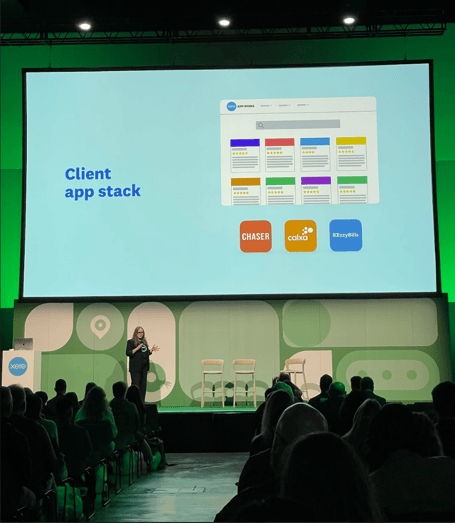 Xero hosted several talks and breakout sessions throughout the event, which went deeper into the topics that matter most for accountants and bookkeepers, from how to get paid faster to improving your workflow with integrated apps, and so much more.

During one of Xero's breakout sessions, 'Finding the right apps for the job in the Xero App Store', Chaser was mentioned as a positive example of how an app can help small businesses grow together with Xero.
Day 2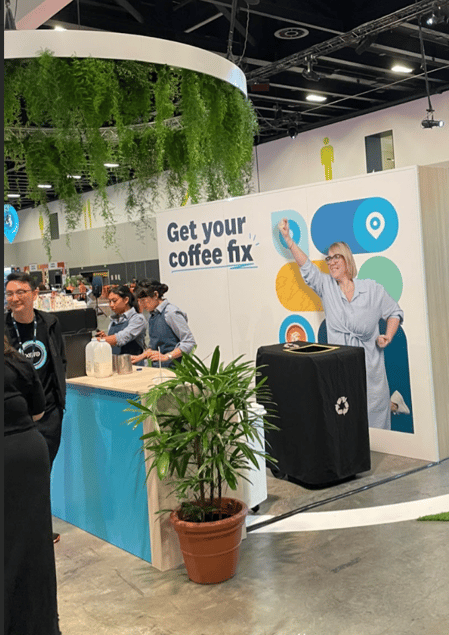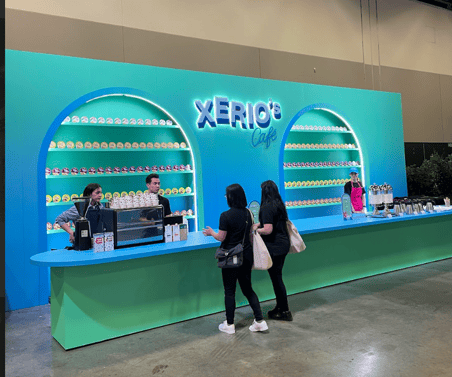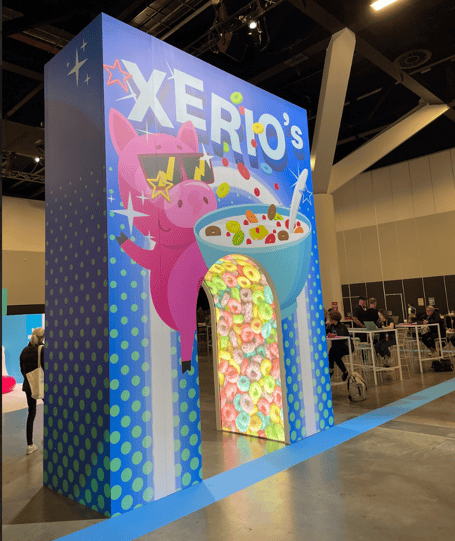 To ensure all attendees and app partners were energized for the day, the Xero team thoughtfully positioned multiple coffee stations throughout the venue. But that's not all – they also set up a cereal breakfast station, offering a variety of cereals for those who were still hungry after their morning meal, or maybe hadn't had a chance to eat yet.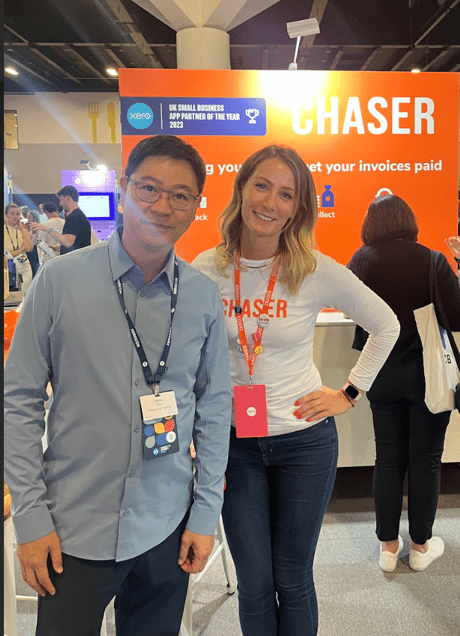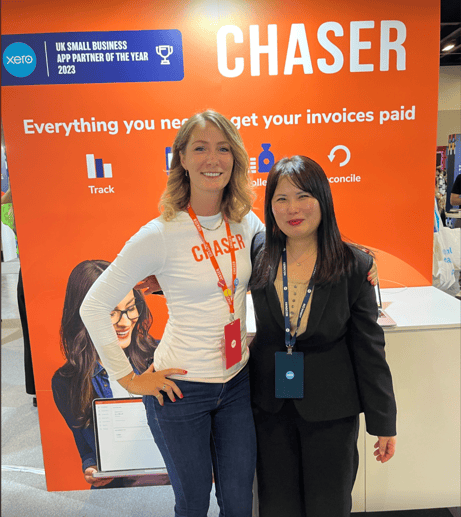 Jennifer Lee from Laurus Education
The team had the wonderful opportunity to connect with Chaser users from around the world and gain insights into how Chaser's software is revolutionising their work and benefiting their clients.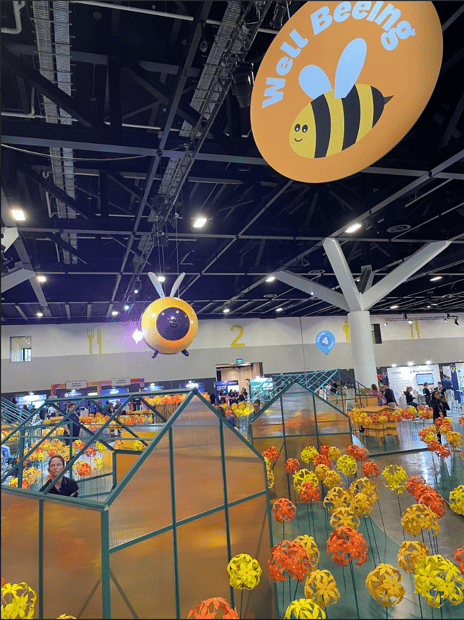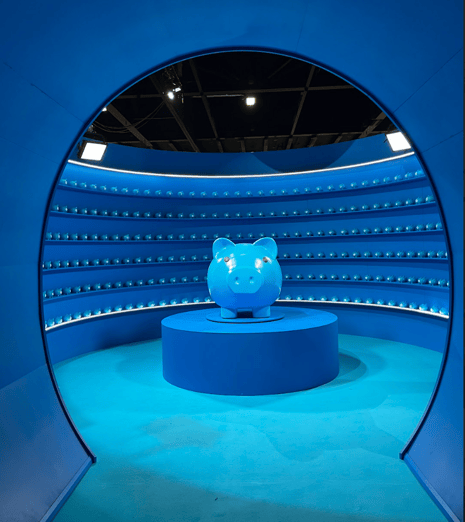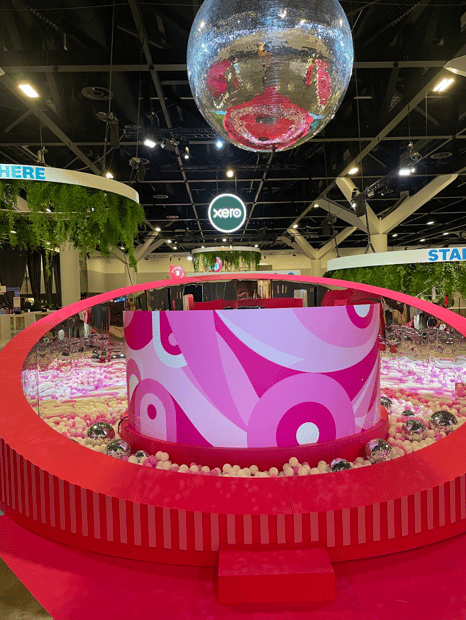 Xero is known to go the extra mile, and this year was no exception. With a DJ booth playing all the tunes you know and love, a well-bee-ing station with offering services like haircuts, massages, and more, along with a creative piggy bank decoration station, attendees had plenty to engage with during the intervals between breakout sessions and exhibitor demonstrations.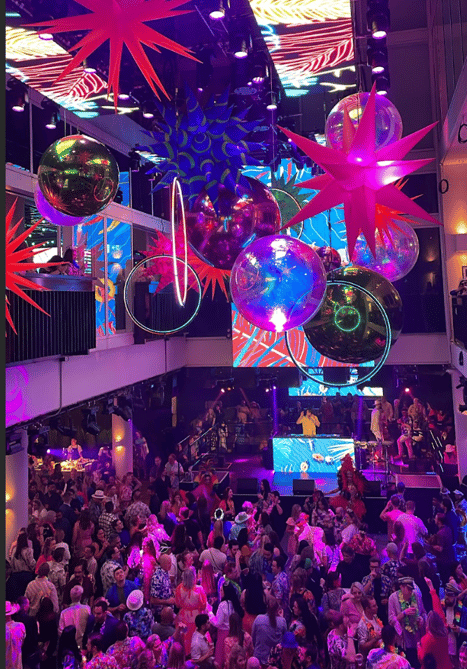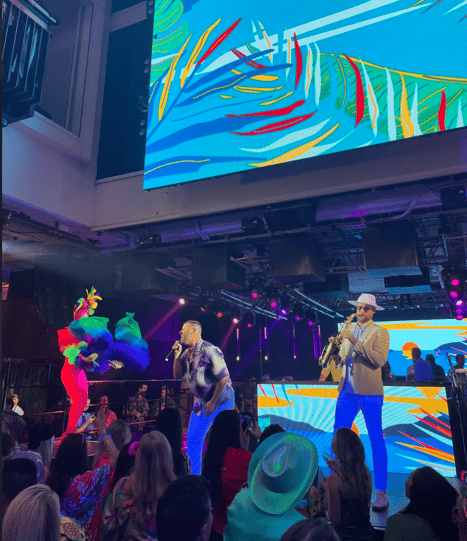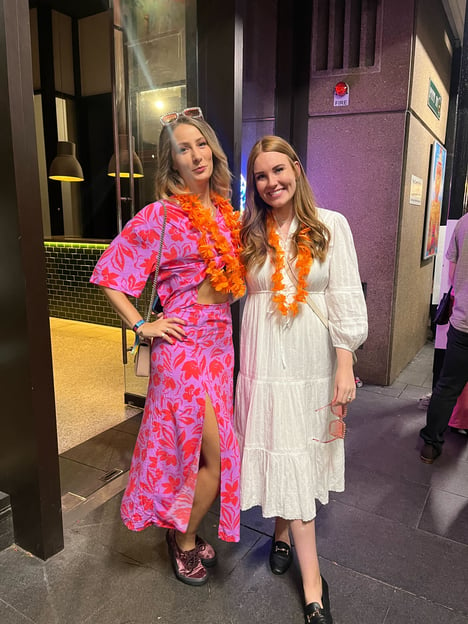 And finally, let's not forget about the Xerocon Wrap party. When it comes to throwing a great party, Xero truly knows how to do it, and they've shown this repeatedly in past Xerocon events. This year, the party followed a 'Paradiso' theme and was held at the iconic Ivy bar located in the heart of Sydney. The night featured live music, delicious food, energetic samba dancers, and more, creating a fantastic atmosphere that left a lasting impression. It's safe to say that this was a night that everyone will remember.



What's next?
After a wonderful event in Sydney, Chaser looks forward to meeting with more accountants and bookkeepers face-to-face.

The next stop is Accountex Toronto which takes place in November.

So, if you want a chance to meet our team and get a live demo of our Chaser software then please book a ticket here today.