On Tuesday and Wednesday this week, the team here at Chaser exhibited at our third Xerocon, in London.
What is Xerocon?
Xerocon is the annual conference of Xero, the leading global cloud accounting software provider. But saying Xerocon is an accounting software conference is like saying an Apple Watch is something that tells the time. The reality is an amazing cocktail of futurist insights, productivity suggestions and amazing software for an audience of pioneering professionals who just so happen to be accountants. Training as an accountant with Deloitte and then working as a Finance Director, I went to many accounting conferences. None linger long in the memory. Xerocon is something else.

Xero App Partner of the Year
Xerocon features a number of its 500+ strong ecosystem of app partners attending as exhibitors. We at Chaser are very proud to be one of these app partners; transforming how Xero users chase up their customers to pay their invoices on time; saving them from the scourge of late payment and the chore of having to spend time chasing.
500 is a big number. So we were hugely humbled and extremely proud to be named Xero's App Partner of the Year at the Xerocon awards ceremony on Tuesday. This pride was compounded later in the evening when Mark, my Co-Founder, was awarded the inaugural Xero Ecosystem Developer of the Year award.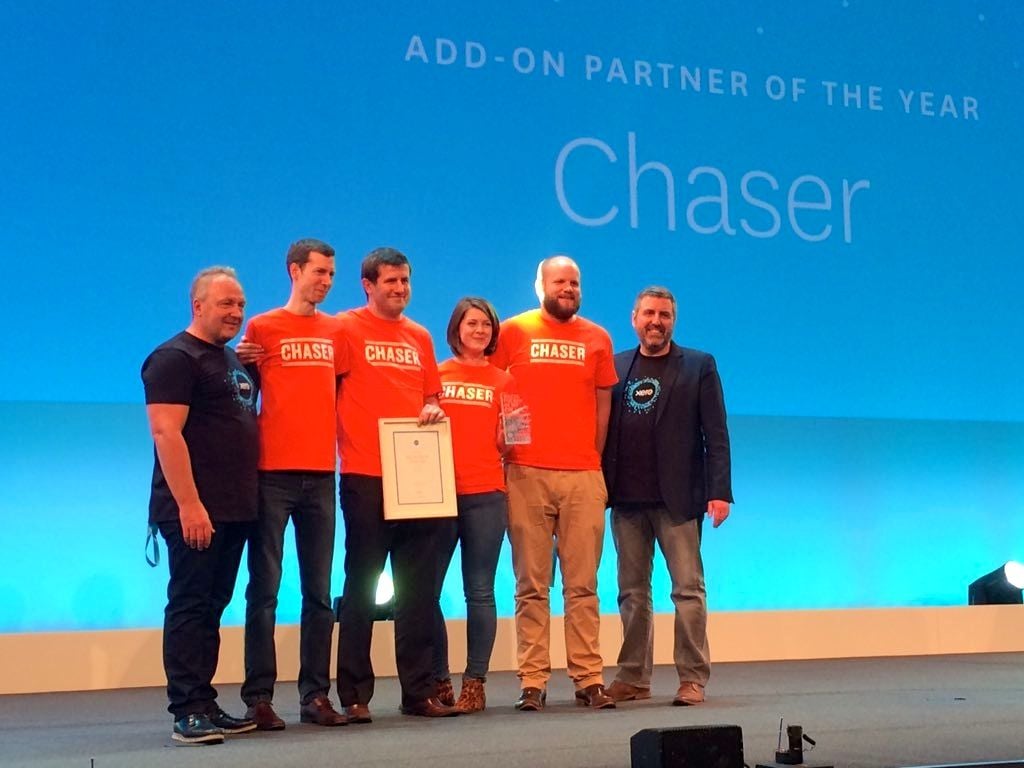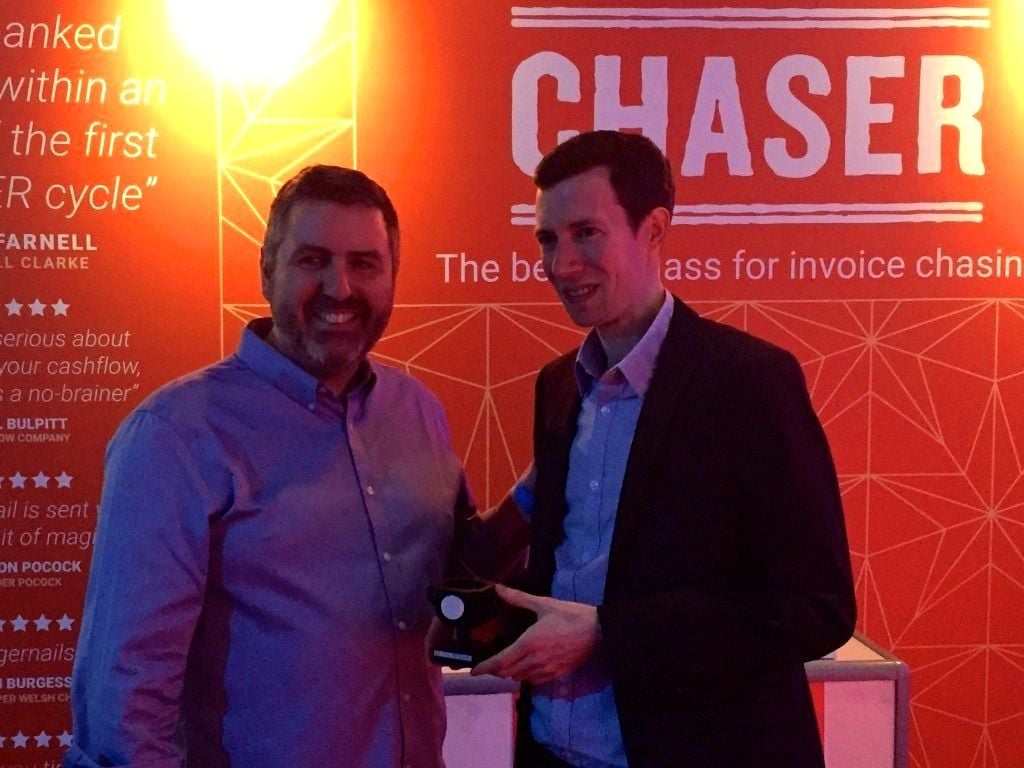 It continues to be an absolute thrill to help the Xero community boost their cashflow and save manual chasing time. We've been so grateful for the lovely reviews we've received on Xero's app marketplace.
Xero has its own built-in basic automated invoice reminder functionality. We're proud to be the recognised best in class for chasing automatically whilst enshrining the human touch so that your chasers have maximum impact in getting your invoices paid.
Thank you
We have so many people to thank who've helped us win the App Partner of the Year award; so many people who've contributed to our growth and success over the last couple of years.
A huge thank you to all of our amazing accounting and bookkeeping partners. We are acutely aware of the leap of faith you've taken by introducing us to your clients. We take that responsibility extremely seriously and are immensely grateful for the trust you've placed in us. This award is ultimately your award. We wouldn't be where we are without you.
It was lovely to be able to celebrate on Tuesday evening with our original three beta testers: Gail and Carol from Bainbridge Lewis, Penny and Jonathan from Rowdens and Emma and Jonathan from Fresh Financials. We're hugely grateful for all the invaluable advice and patient support you've offered. Without you, we would never have got off the ground. It was especially thrilling to see Emma and Fresh Financials named award winners themselves on Tuesday, as Xero Bookkeeping Partner of the Year.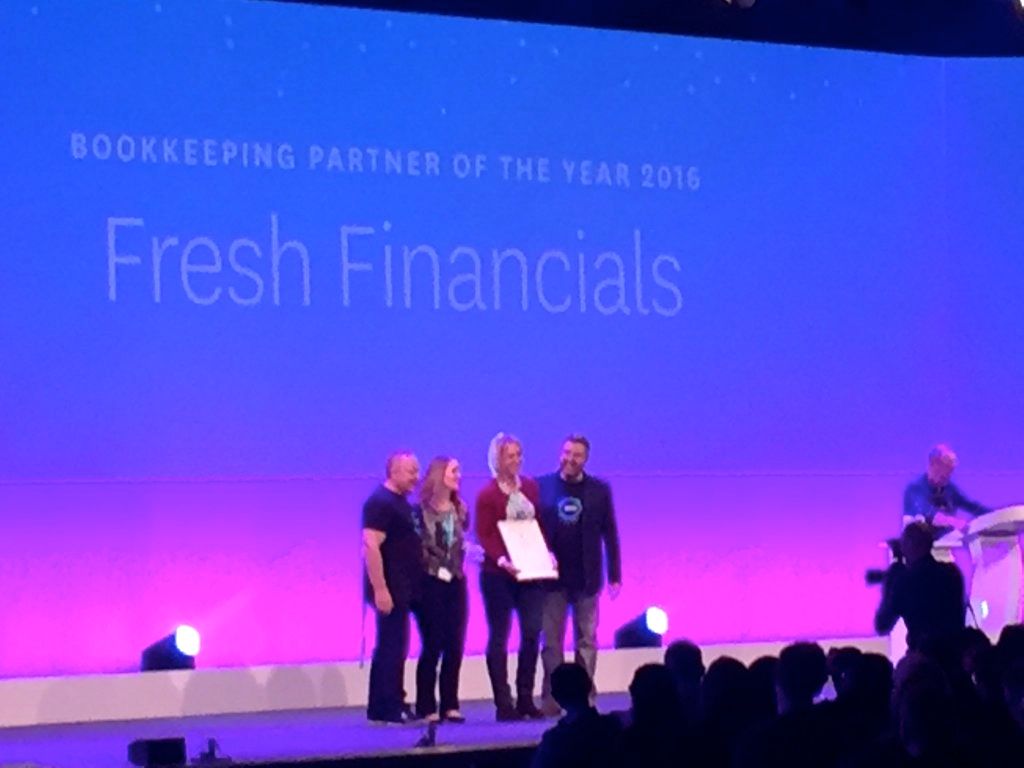 A huge thank you to the Xero team for being so brilliant to partner with. And especially to Nina Habasune-Cowdery for doing such an incredible job of organising Xerocon for us to be part of. A huge thank you also to the other members of the app ecosystem. Your advice has helped us massively. This ecosystem is an incredible family to be part of.
Thank you to Pat, my brother, who helped out on our stand at Xerocon as a living case study. When not moonlighting at Chaser, Pat leads sales for Anspach & Hobday, an award winning London micro brewery. He convinced their accountant to move to Xero so that they could use Chaser. He's now doing a great job of seizing every opportunity he gets to spread the Xero and Chaser word across London's burgeoning craft beer community!
Then one final personal thank you. To our amazing team for all your tireless work and dedication to building an incredible product and delivering a fantastic experience to our partners and users. You are all incredible Chaser Champions. I am so proud to work together.
As you may by now have guessed, we're hugely excited to be Xero's App Partner of the Year! We can't wait to help more and more Xero users.
Thank you.