At a glance
From a background in corporate recovery, Shorts' Senior Project Manager Tim Baum-Dixon has always had a profound appreciation for effective credit control

but never had the right tool to deliver it for clients
With Chaser, Tim helped one Shorts client recover

£145,000 (and counting) in overdue debt, just in time for their tax bill
That client's credit control function has been consolidated down from nearly a dozen people spending 20+ hours a week to

one person spending on average 5-6 hours a week
---
With a 128 year heritage, it's no surprise Shorts are leading accountants in Sheffield and Chesterfield here in the UK.

Since 2012, however, the firm has exploded, seeing their team expand from ~30 staff to over 120. All to see results of 20% growth year-on-year over the past 3 years. Offering services from accountancy to wealth management, Shorts also have several specialist teams such as their Genus Team (focusing on high-quality management information and using technology to drive efficiency and business success) and Radius Team (specialising in innovation taxes like R&D tax credits). As a firm, Shorts brings together a wealth of background experience from international firms, all delivered to the regional marketplace.
A multi-award winner, Shorts took home Advisory Firm of the Year at the Yorkshire Accountancy Awards in 2018, were shortlisted for the British Accountancy Awards 2018 for Mid-Tier Firm Innovation of the Year, and were finalists for Xero's Large Firm of the Year 2018.
I spoke with Tim Baum-Dixon, Senior Project Manager at Shorts, about the firm's credit control journey.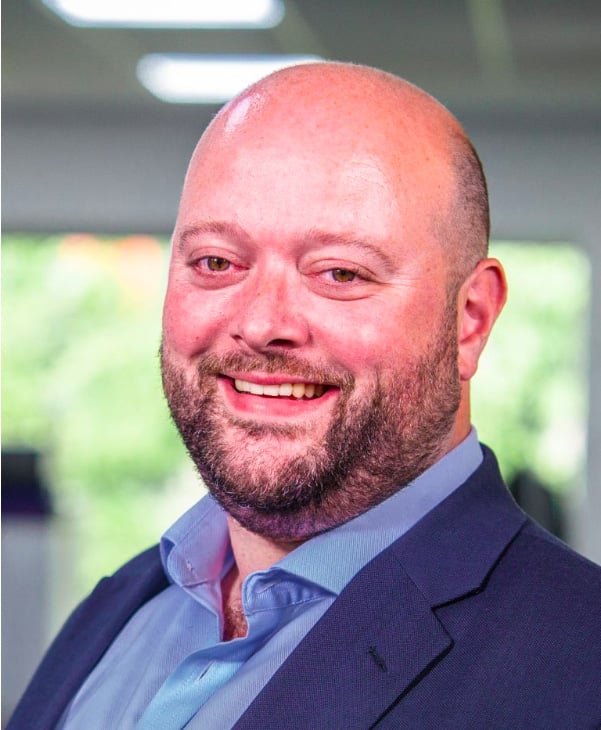 Heading up a rapidly growing team of 20, Tim describes Shorts' mission aptly:
"Really, we're just trying to make businesses better. And the biggest impact is often had in identifying the decisions they need to make, the information they need to make them, and then helping them get that information in the fastest, most accurate manner possible. That's how we save our clients time and money."
Differentiated from their competitors by an unrelenting drive to extract the most value out of every nook and cranny of the apps in their stack, Shorts put their money where their mouth is.
"I've spoken to other accountants before and heard them say you can't do this in Xero, or that in Xero, but you absolutely can. With the size and importance of the app ecosystem today, accountants need to step up and become confident with what's out there, so they can effectively advise their clients."
Cash flow nightmares
Tim began his training as a Chartered Accountant working in the corporate recovery department at Grant Thornton. While working with a client that was facing imminent insolvency, Tim made a shocking discovery that taught him a lesson he's never forgotten.
"I was looking through lists of debtors and I couldn't believe what I was seeing. Huge amounts of debt were outstanding and just hadn't really been chased up. It was mind-boggling to think this whole nightmare stemmed from poor cash flow. From poor credit control."
From this, Tim developed a profound appreciation of credit control that's never left him. Despite this appreciation, however, he always felt limited by only being able to deliver clients the right advice.
"Many of our clients have problems with their debtors, but no matter how much you bang on about credit control best practice, at the end of the day they still need to carry it out. They still need the resource. And as small businesses they've always got a million other more urgent things on their plates."
Tim told me about one notable client. With nearly a dozen offices making up the business, their credit control function was fragmented across nearly a dozen different people. To make matters more difficult, these weren't dedicated credit controllers but rather general admin staff who were expected to keep on top of credit control amongst the "million other more urgent things on their plates." What this left the client with was 20+ hours a week being poured into an inconsistent and underperforming credit control function - and £625,000+ in overdue debt.
The time for delivering just advice to clients was over. Tim needed a tool.
Saving grace
Salvation came through Project Manager Alicia joining Tim's team. With previous experience of Chaser, they didn't hesitate to leverage her knowledge and assess Chaser's suitability for Shorts and its clients.
"This was one of those serendipitous moments where we knew we needed to get cloud credit control software in our app stack, and here we are with the experience falling right in our lap."
After scoping the market, Tim's and Alicia's conclusion was unanimous.
"It had to be Chaser - it's the 'go-to' credit control software. Xero's built-in invoice reminders are a great freebie but they're not the fully-fledged credit control solution that Chaser is. And none of the other credit control apps offer the same level of tailoring that Chaser does."
Upsetting the apple cart
With Shorts geared up to deliver Chaser to their clients, Tim was excited.
"Credit control is all about traction. Keeping on top of debtors, being a bit of a pain until you get paid. But maintaining the consistency that's needed is hard for just a person. You get swamped with other work, and credit control becomes one of those Friday afternoon jobs you'll handle after everything else is done. And those kind of jobs either get done poorly, or don't get done at all.

Chaser's amazing. It will always chase your customers when you tell it to. That consistency, as well as the automatic escalation features, are so important for effective credit control."
Tim's fandom of Chaser's automatic sender and recipient escalation feature isn't unfounded. Back in his time working in insolvency, he recalls seeing on average 20% of the companies' debts being collected instantly just from seeing the letterhead change to say "Administrators".
"Despite all that's great about Chaser, many small business clients are new to automation. Diligently so, they're cautious about rushing into new technologies. And doubly so when it's to do with chasing payment. Losing just a single customer can be a big blow, so they don't want to do anything they see as potentially upsetting the apple cart."
Tim's excitement to deliver his clients the benefits of Chaser were met with several reservations:
Fearing customers will get sent the wrong emails
Agreeing payment dates over the phone but Chaser will still send email chasers
And the biggest of all, upsetting customers by asking for money
"There's a really dangerous culture around businesses being too scared to ask for money they're rightfully owed, under the impression that their customer will up and leave them for being a pest. This effect only compounds over time, leading to the things like the late payment epidemic that the UK in particular struggles with."
Regaining control
In alleviating his clients' concerns about Chaser, Tim chalks success up to one simple tip: listening.
"You've got to truly hear and understand their concerns. When it comes down to it, most of their concerns have very reasonable, very comforting answers. I personally like to take them through a demonstration of the product, addressing each of their concerns along the way, and showing how the product will actually eliminate so many pains for them."
But Tim says it isn't all easy.
"You do need an element of firmness to overcome ingrained reservations of some clients. It's not about ignoring objections, it's about trusting your gut when you know you're delivering the best value to the client. Once you get these apps inside their business, the proof is in the pudding."
Often the case with clients, Tim says, is that they feel like they've lost control of the credit control process. And the thought of introducing a new element (Chaser) to that problem is only going to make things more chaotic.
"But they aren't losing control with Chaser. They're regaining it."
With extensive customisation, Tim tailors Chaser's setup tightly to each of his clients' businesses, giving them the confidence that Chaser works for them, rather than the other way around. Coupled with the demonstration, the ability within Chaser to turn chasing on and off for individual customers or invoices put Tim's client's mind at ease.
"There were still some concerns being voiced during the setup and training around Chaser. I think it's a bit of a remnant of legacy software - that 'here we go again' feeling of sinking loads of money and time into a new piece of software that just never does what you want it to."
But once Chaser was setup and running for his client, Tim said their tune changed completely.
"They absolutely love Chaser now. And so do we."
In cold, hard numbers, for that client, Chaser:
Consolidated credit control

under one person's remit

to cover the nearly dozen offices
Reduced a 20 hour per week time cost down to an average

5-6 hours per week, and
Rapidly recovered

more than £145,000 in overdue debt

(and counting), just in time for the tax bill, preventing them from going into their overdraft
The lasting effect
Now that Chaser is ensuring world-class credit control for Shorts' clients, Tim reflected on the lasting effect.
"... it's like what I was saying earlier. There's a dangerous culture of businesses being too scared to ask for money they're rightfully owed, thinking that it's not okay to chase their customers for payment. I mean, look at all the effort companies will put into winning new customers, delivering great work - why wouldn't they put the same effort into collecting the payment? The good thing is, with Chaser, it doesn't really matter anymore. As long as a business has Chaser, they'll have much better cash flow and be able to conduct world-class credit control painlessly."
---
Are you an accountant or bookkeeper we're not working with yet? We'd love to speak to you about how Chaser can add value to your clients, bring your firm additional revenue, and solidify client relationships. Email us at partner@chaserhq.com today.
Header image modified from photo courtesy of Steve Harvey via Unsplash.