CHALLENGE
Saying Goodbye To Manual Processing Of Invoices And Welcoming Easy Handling Of Complex Payments
Founded in 2010, Love Brands Limited is an independent European distributor of fashion, accessories and lifestyle products. Whilst their core markets are the UK and Ireland, they have also developed an extensive European sales network. LoveBrands are unique in their ability to offer brands a strategic multi-channel platform, across wholesale, franchise and retail concessions. All their purchasing logistics, distribution and sales activities are handled by their head office in London and their distribution partner in the UK.
However, their wide sales network and multi-channel platform approach comes at an operational cost. More clients means more invoices to process, and an international client base means the business needs to facilitate chasing in a variety of ways (for example, in different languages, for various payment runs).
Having previously relied on external contractors to run their credit control process, LoveBrands wanted to bring this process in-house and set up their internal credit control process for the first time. Initially, they tried to use their i.LEVEL stock management software to generate invoices, which then automatically moved across to Xero. They hoped they could use this combination and use Xero to send automated payment reminders to clients, but they felt the emails clients were receiving from Xero were too automated. After speaking with Xero, it was recommended that the LoveBrands team try Chaser's software.
SOLUTION
Chaser Credit Control: where automation and personalisation meet
Chaser's credit control software offered a single cloud-based application that could be integrated with LoveBrands' existing Xero cloud accounting system. As a standard, the Xero accounting system integration with Chaser took just 2 minutes to complete. Through the two-way integration between Xero and Chaser, it means LoveBrands' customer and invoice data is always up to date and identical in both systems.
I am currently working on my own in the department and I would not be able to do it without Chaser. I'm having great feedback and response from my customers. They are used to receiving my weekly reminders and they're now always aware of what's outstanding
Rossana Vittorelli
Credit Control Manager, Love Brands
Chaser's credit control software provided LoveBrands with a way to save time by automating the chasing of their invoices, with messages that always looked hand-typed and did not appear automated. This helped them overcome their problem with longstanding and valuable clients receiving robotic-sounding payment reminders sent from their accounting system automatically. This gave LoveBrands a way to deal with their growing numbers of new invoices, without compromising on customer service and their all-important client relationships.
Perhaps the most holistic and invaluable advantage that we received with Chaser was the limitless customisation of chasing reminders and schedules. The software allowed credit control employees to craft and schedule reminders according to clients' nationalities, languages, order details, payment cycles, relationships with the company, past payments, outstanding debts, and many other criteria.
Through Chaser's schedules, LoveBrands could easily dictate chasing intervals, when and how frequently to remind customers before an invoice is due, after it becomes overdue, send statements, and decide if and how they would like to escalate payment reminders when an invoice remains unpaid (for example, they can choose to start sending payment reminders from their business' legal department, and choose send reminders to a more senior figure at their clients' business). This was a pleasant change for their credit control team as maintaining the plethora of different payment schedules and personalising every payment reminder message became a messy affair, even due to minor human errors.
Saving time and improving cash flow with automation - without losing the human touch
Love Brands were able to achieve their benefits through a number of features in the Chaser Credit Control software which allows you to automate invoice chasing and streamline your accounts receivable process and maintain great customer relationships with human-like receivables automation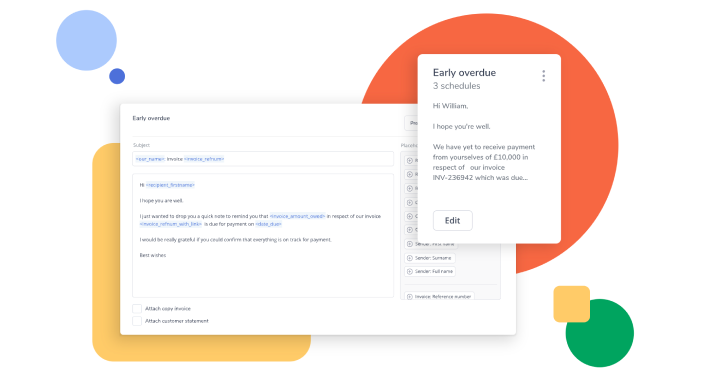 Complete personalisation
Chaser's invoice management eliminated all traces of robotic automation before the team sent reminders to their respective recipients. The software offered editable templates to match the company's style, brand and tone.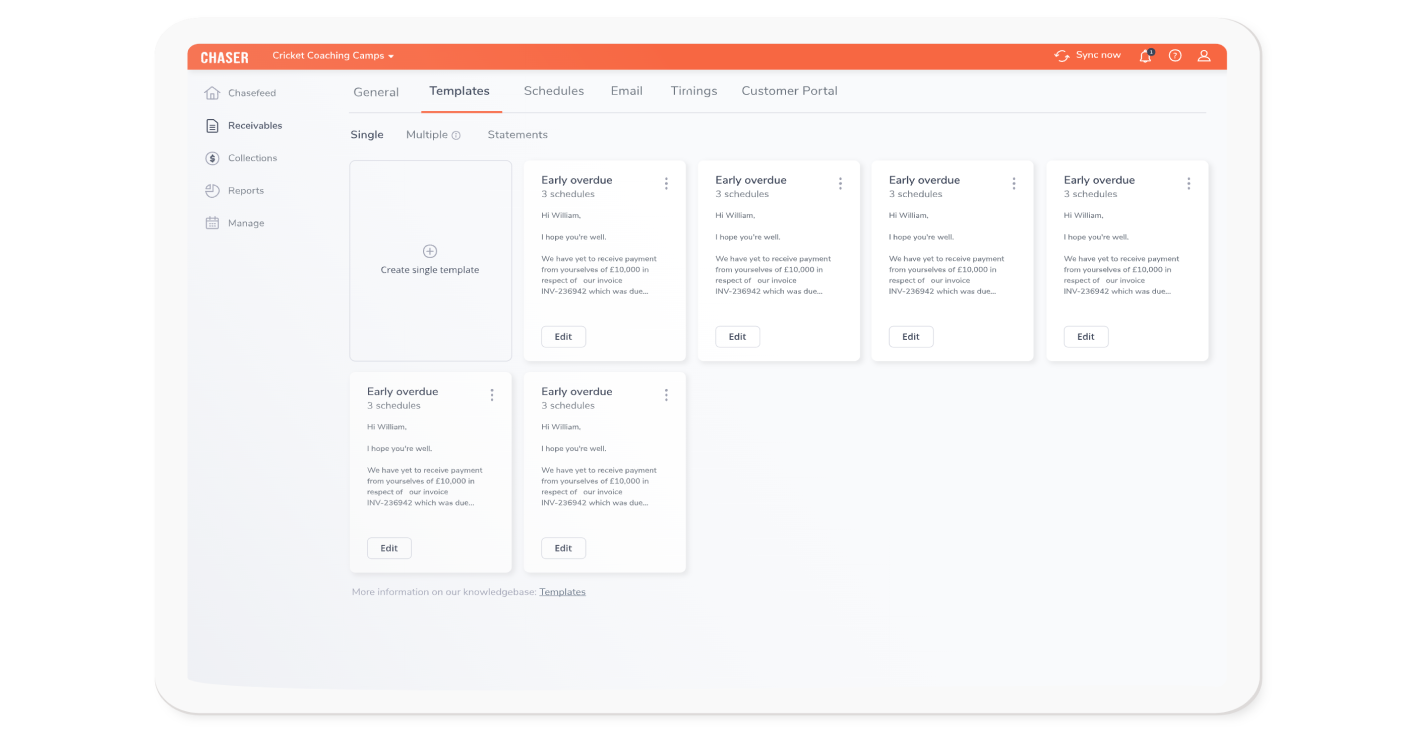 Custom scheduling
Each reminder was right on time for each client. Not a minute early, not a minute late, not too frequent, not too scarce. Reminders could be sent in unlimited custom schedules to suit different groups of customers, such as good payers, bad payers, or long-term clients.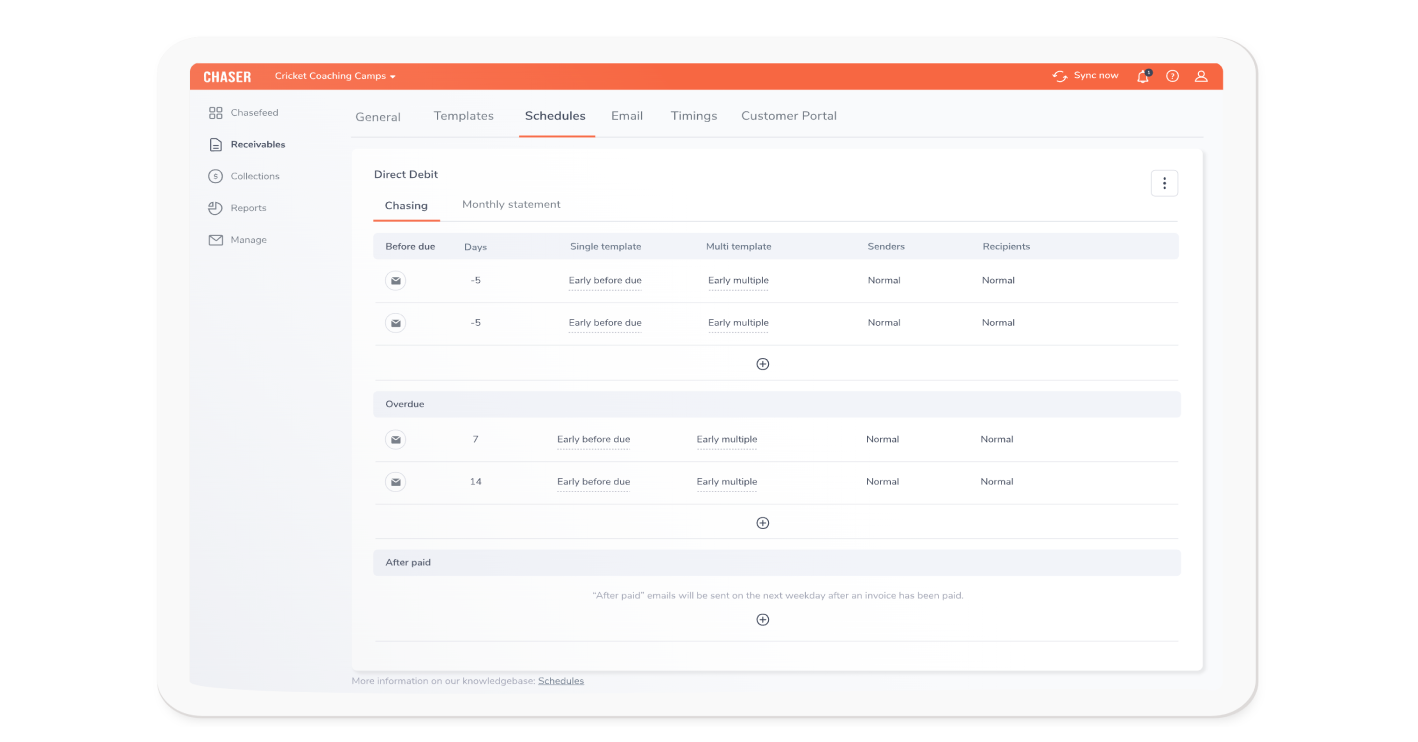 Receivables and customer reports
The software offered an insight into which areas needed improvement through an ongoing analysis of the A/R performance data and payer behaviour.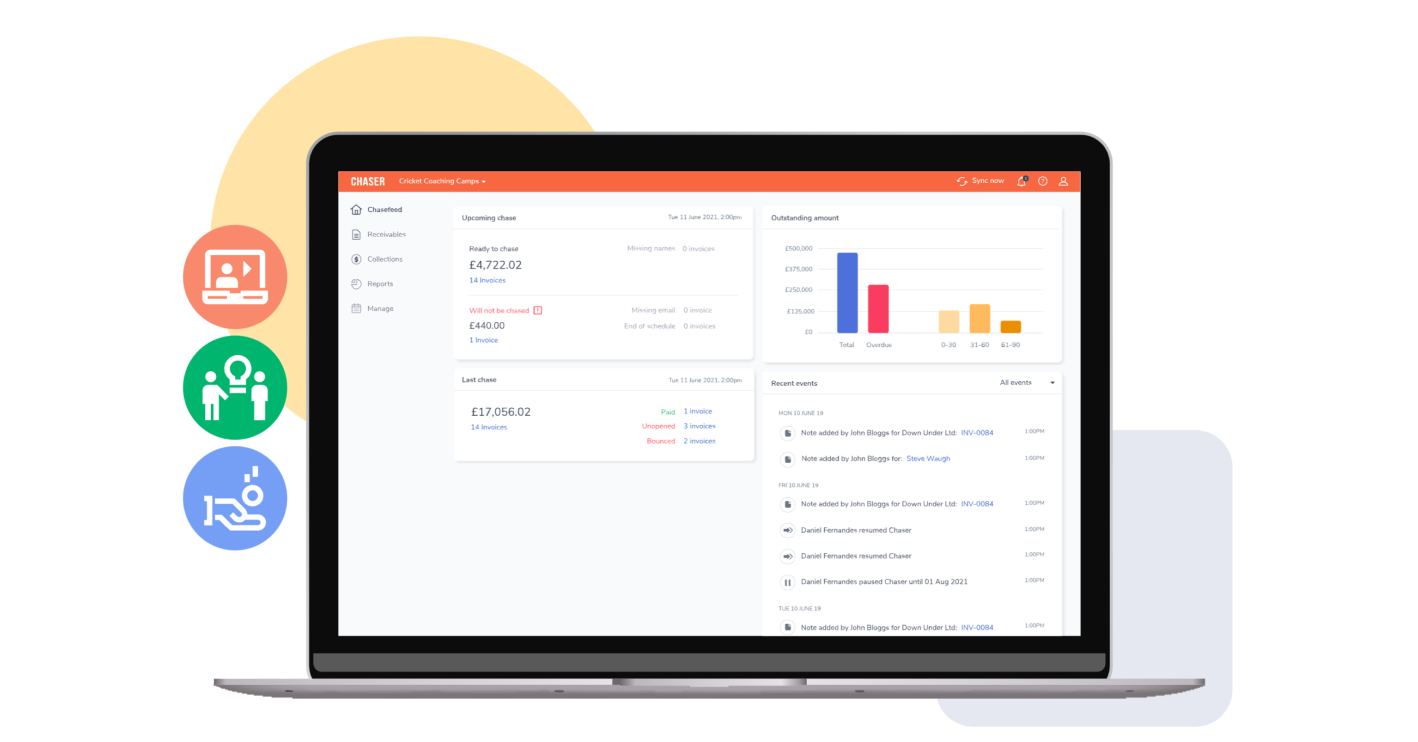 Automated thank you emails
These were a win with picky and hard-to-retain clients!
Centralised hub to manage customer interactions
Chaser offered complete and up-to-date insights to all client communication including responses, invoice chasing progress, and management history at a centralized interactive hub.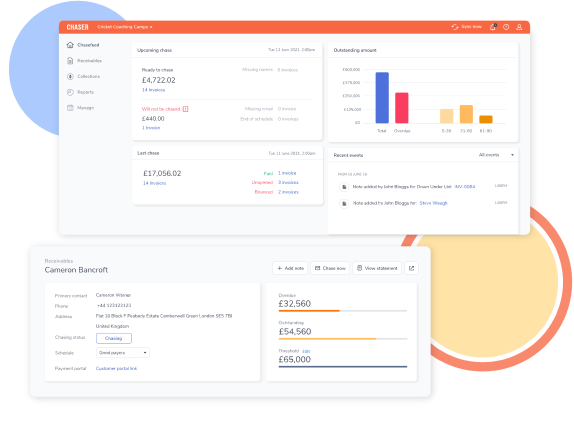 Payment Portal
A dedicated customer portal meant all Love Brand's clients could see all relevant information about outstanding debts, make payments and explore alternative payment options. This helped encourage faster payment of invoices, ensured that no paid invoice was chased and provided more visibility over customer accounts.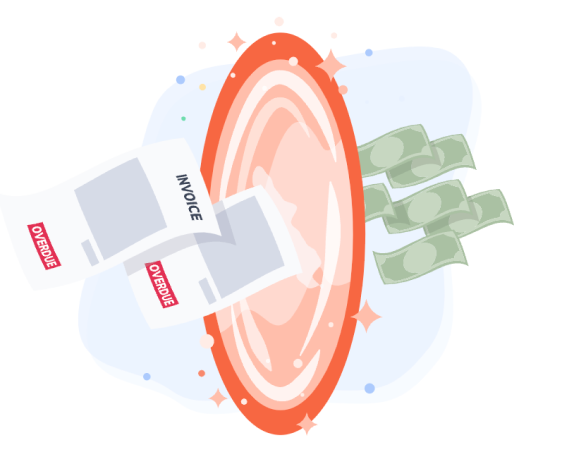 Integrate and sync to your accounting software
Lastly, Chaser has remained compatible with different accounting software applications suited to the needs of different businesses and clients, meaning businesses are always working with the most up to date receivables data. With two-way integrations into your accounting system, Chaser complements and enhances your accounting package, without trying to replace it.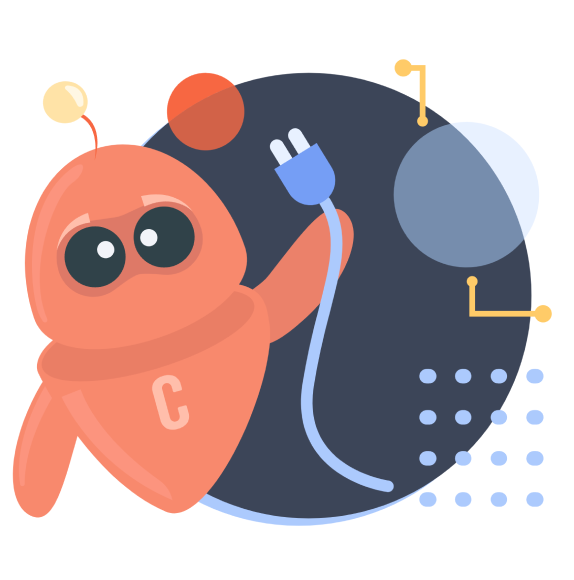 The LoveBrands credit control team hit the ground running with Chaser and started to see benefits immediately. With the time savings from using an automated solution, LoveBrands were able to move their credit control process from external contractors with ease, and manage the process as a smaller team of just two internal credit controllers.
Chaser has become an indispensable tool in my working routine. It's allowed me to create personalised templates that convey the same friendliness and the same tone I would use with customers in manual emails
Rossana Vittorelli
Credit Control Manager, Love Brands
RESULTS
Moving Forward and Growing
What happened when Chaser's two-minute setup integrated with Xero was finally put to some practical use? We saw an immediate positive difference in its overall performance, system efficiency, client response, invoice chasing, and credit flow. In short, it worked like a charm!
Considering the humane automation that redirected and segmented all the workflow traffic through its features, we could let go of its external contractors safely. Instead, it successfully recruited, on-boarded, and handed over the task to a minor in-house team of two credit handlers.
I love how flexible Chaser is. It is easy to use, has great results and I've been really impressed by how easy it is to adapt the settings to our continually changing needs. We have saved at least 15 hours per week, and that's me being stingy.
Rossana Vittorelli
Credit Control Manager, Love Brands
With this fool proof automation, Chaser brought along another advantage; the teams at Love Brands found more time to interact with their clients personally, which led to much better client relationships and quicker invoice payments.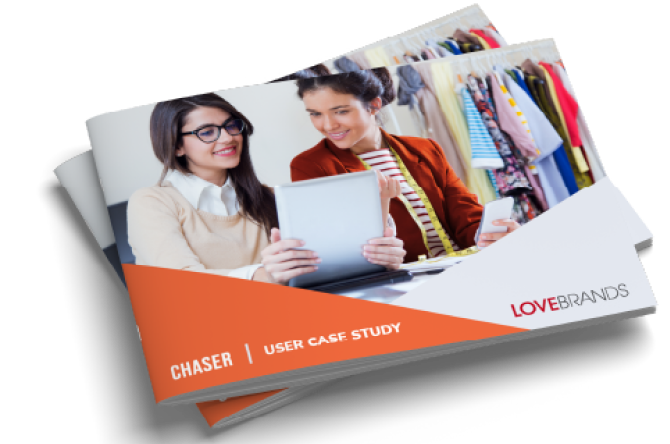 Download PDF
Download the full user story
Get the full story on how fashion wholesaler Love Brands are saving over 15 hours every week on accounts receivables management with Chaser.
Download customer story