Collecting customer payments on time is no easy feat for businesses selling their goods or services on payment terms, and with the difficulties faced by the economy since 2020, getting paid on time is becoming more and more challenging for businesses, with a 209% increase seen in late payments since the pandemic was declared (CPA).

Chaser has supported thousands of businesses in getting invoices paid sooner and putting an end to late payments, through their accounts receivable automation. Now, in addition to sending automated payment reminders, Chaser users can send all of their customers access to a dedicated Payment Portal. This gives Chaser users and their customers full visibility over all paid and due invoices, as well as easy access to relevant, downloadable documentation in one central location.
What does this mean for Chaser users?
Faster invoice payments
Through offering multiple payment options to suit your customers' needs in one location, including instant card payments and international bank transfers, you increase your chances of prompt invoice payments with Chaser.




More time saved
In addition to the time-saving from Chaser's automated invoice chasing functionality, users can further cut their time spent on admin with the Payment Portal, as all relevant documentation and payment details are readily available to customers in their dedicated portal.
Customers know what to expect, when
Automatically give customers full visibility over their accounts payable and any previous payments in their dedicated portal. Eliminate confusion about which invoices have and haven't been paid, and ensure invoices never take your customers by surprise again!
Improved communications
Chaser users can quickly add notes for customers to see in their portal from within their Chaser account, and include contact details that customers can use for payment support and queries in their portals.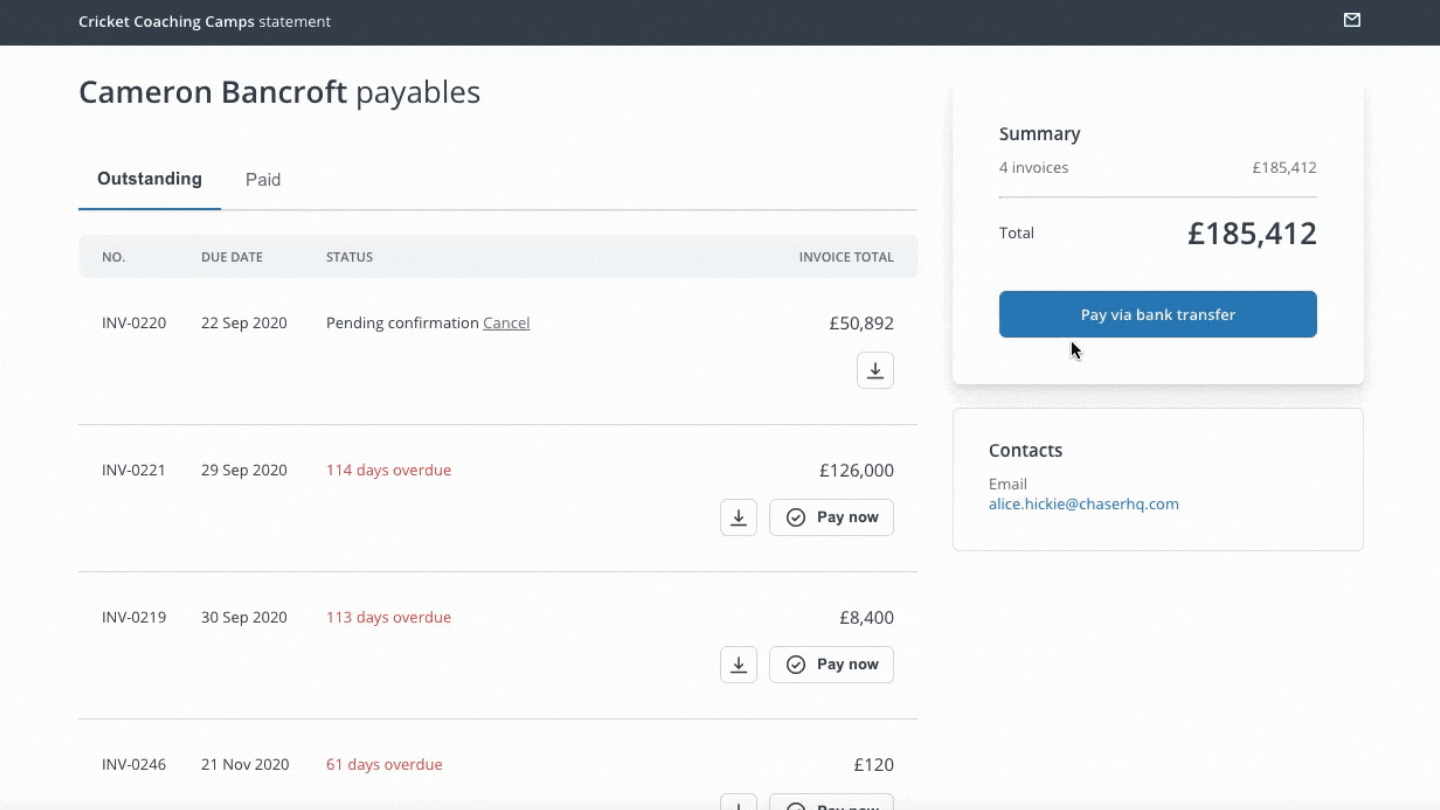 Each customer's Payment Portal is seamlessly connected with your Chaser account, so you can easily insert links to customers' portals in your payment reminder templates, add notes on specific accounts, and customise your portal from within Chaser. If you're not currently a Chaser user, you can see Chaser and the Payment Portal in action in this 20-minute webinar.
How can I use the Payment Portal?
Chaser users can set up their Payment Portal in the Manage tab in their account.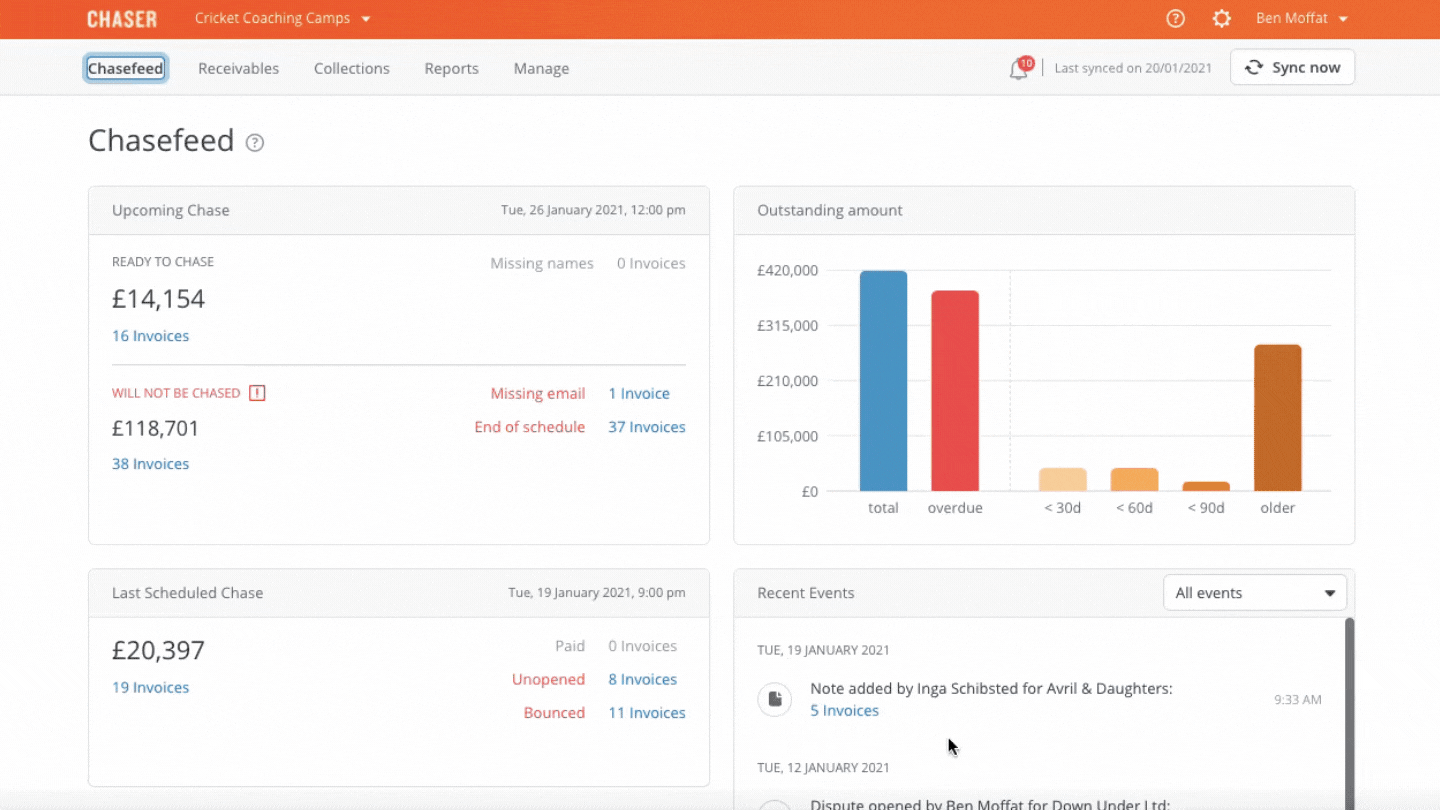 From here, you can have your Payment Portal up and running in three simple steps:
1. Add your logo
2. Enter your bank details
3. Connect your payment platform
For full details on setting up your portal, and how to integrate your payment platform, see our Payment Portal knowledge base article here.