Accountex Canada 2023 took place at the Metro Toronto Convention Centre in central Toronto on the 15th and 16th of November. This event brought together accountants, bookkeepers and finance professionals to help them stay at the forefront of innovation in accounting, and learn new ways to grow revenue and support clients.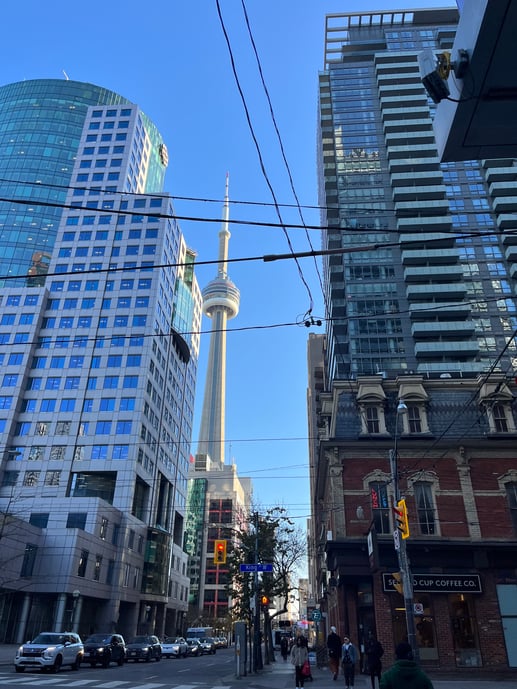 Toronto city center, where Accountex Canada took place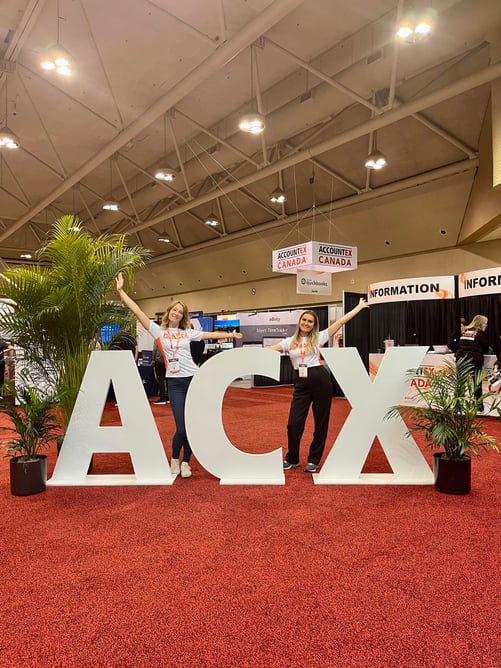 Chaser team members Amaya and Krissie at the entrance to the event
The event is designed especially for accountancy and finance professionals to explore, connect, and learn in a thriving environment of innovation and change. Chaser had a stand at the event to showcase to Canadian accountants and bookkeepers how they and their clients can save time, reduce late payments, and improve cash flow with accounts receivable automation.
Chaser team member Amaya showing the way to Chaser's stand in the exhibition hall at stand 608
Accounts receivables automation and AI
At the show, Canadian accountants and bookkeepers had the chance to see first-hand how accounts receivables automation and Chaser's newly-released artificial intelligence features are helping businesses to improve their processes and reduce their days sales outstanding whilst maximizing efficiency. The recently released features: Payer rating, Late payment predictor, and Recommended chasing times were on display.
Chaser Commercial Director Krissie explains how AI-generated Recommended chasing times are helping businesses get their invoices paid faster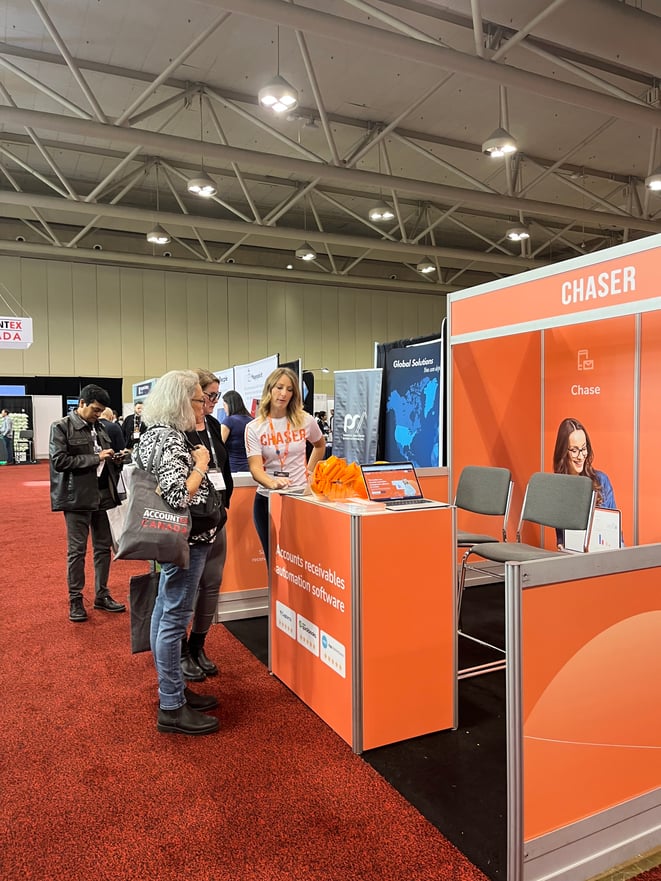 Accountants and bookkeepers explored how they could support their clients with receivables automation and AI at the Chaser stand

Chaser-branded travel pillows were available for attendees to pick up at the stand and proved to be a hit!


Keynote speaker sessions
Attendees enjoyed a jam-packed schedule of insightful speaker sessions including speakers from Sage and Intuit QuickBooks. A total of 31 keynote sessions took place across both days of the event and covered everything from payroll, to cyber security, to how to better-advertise your firm to maximize client acquisitions.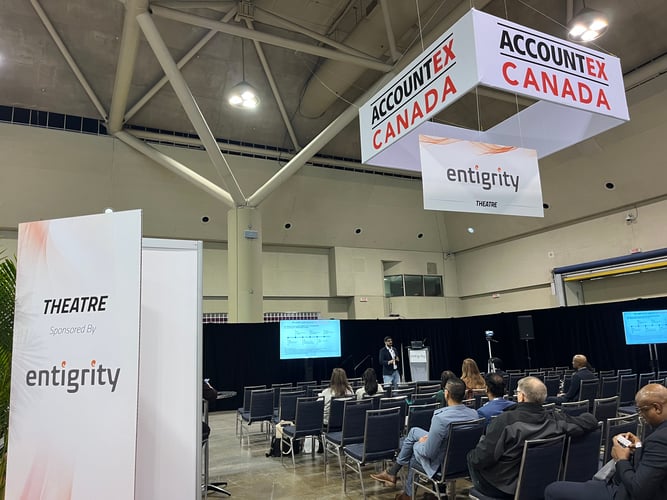 Entigrity's Founder & CEO Shawn Parikh sharing insights on managing global accounting teams
Networking opportunities
A networking reception was held on the 15th of November for attendees and exhibitors, offering a chance to share knowledge and insights over a drink. The Chaser team spoke with a number of Canadian accounting and bookkeeping firms, as well as software providers and exhibitors.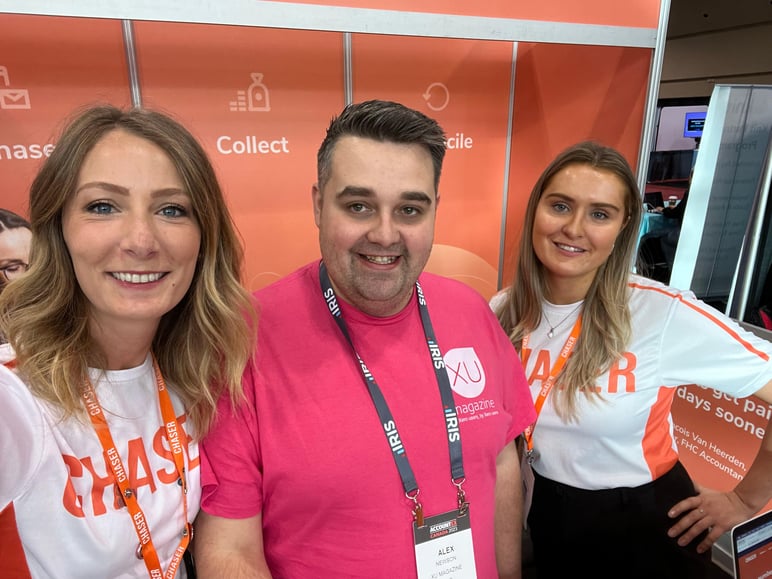 XU Magazine's Alex Newson caught up with the Chaser team at the stand
Accountex Canada 2023
Accountex Canada 2023 was an insightful event and a fantastic opportunity to meet with accountants, bookkeepers, and finance professionals in North America. If you are an accountant or bookkeeper and didn't get a chance to speak with Chaser at the event, you can speak to an expert about how Chaser can support you and your clients to reduce late payments and improve cash flow.
Didn't make it to Accountex Canada? You can find us next time at Accountex London in May 2024.