The rapid roll-out of the vaccination programme in the UK has meant that, at last, industry professionals can begin to gather together once again. On September 20 and 21, thousands of accounting and finance professionals descended on Manchester Central's conference and expo centre for the northern summit of UK's biggest accounting and finance event, Accountex North.
A current theme that stuck throughout the event was the digital revolution: ultimately how essential it is to stay up to date with the tools, technology and ideas driving this forward.
Chaser was thrilled to exhibit this year. We were delighted to source and bring cases of Debtor Daze Pale Ale (brewed by one of Chaser's SME customers) with what we hoped would be enough for all the delegates.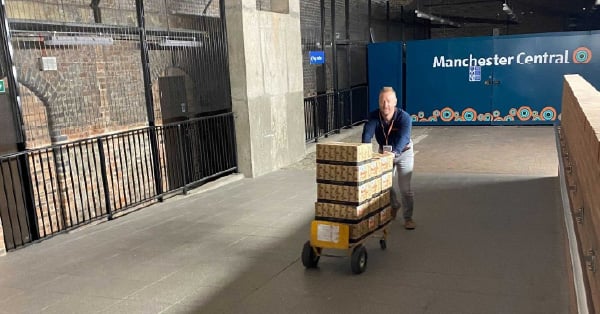 Top takeaways for Accountants and Bookkeepers
There were plenty of interesting sessions at the conference, and we engaged in many conversations with knowledgeable accountants and bookkeepers from all over the UK. Some of the notable topics included, but were not limited to:
Making tax digital
For many business and accounting practices, the government-led "Making Tax Digital" programme can feel daunting, as new laws and legislation start to come into effect. This year's event saw lots of seminars running with the aim to educate and put minds at ease about what the programme will actually mean for them.
Automation is on everyone's mind
Just like MTD, finance and accounting processes are turning to automation to help improve previously manual, laborious tasks. Whether it is end to end credit control or invoice chasing, it seems automation is quickly becoming a staple for many accounting practices and finance departments.
There's no escaping GDPR
Unless you've been fully "off the grid" for the past few years, chances are you've probably heard the phrase GDPR more times than you can remember, and there's a good reason for that. General Data Protection Regulation (GDPR) legislation came into effect, meaning many businesses have had to make big changes about what they do with their contacts' data; including accounting professionals!
The future of accounting
With more innovations like cloud and automation becoming the norm in practices and finance departments, the landscape has dramatically changed in recent years. For some, these innovations that boast to streamline and improve efficiency, can either excite or worry finance professionals when they think of the future. After all, wouldn't you feel worried if someone (or something) was doing a better job than you? This year's event emphasised just how important it is to embrace the direction these innovations are taking us, even if we do have a fear of the unknown.
In the long run, Accountex is about what will happen in the future. It's also a good reminder for both accountants and tech providers that they aren't just independent players in this space. Everyone in business needs to ensure they are planning ahead and future proofing their business. The key to this is to combine financial knowledge and technology efficiently and effectively, to help Britain's SMEs survive, grow and succeed.
Snapshots of Chaser's experience at Accountex North 2021
On Day 1, the team was up bright and early to set up the stand and prepare the brew ;-)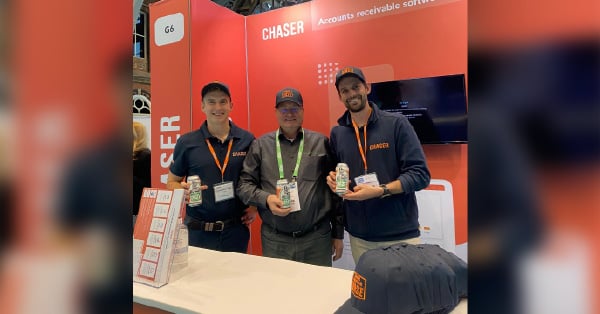 We visited many stands, including our partners, Xero, with whom we recently launched the Xero App Store as a select partner. Chaser was named Xero's app partner of the month for August 2021 following major developments in the accounts receivable software. Chaser is continually developing and optimising features to help Xero users get their invoices paid faster in the most efficient and friendly ways possible.
See the Xero team here enjoying their Chaser Debtor Daze!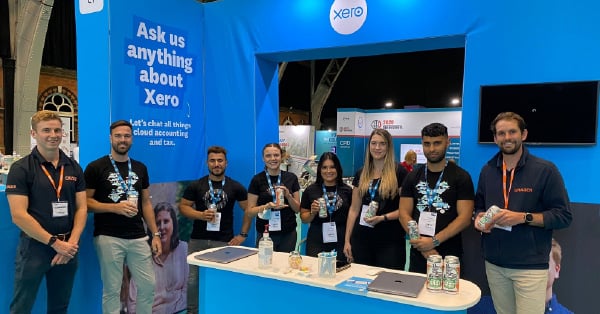 The popularity of Chaser's Debtor Daze meant that come the end of the day, we had just one can left of the delicious brew!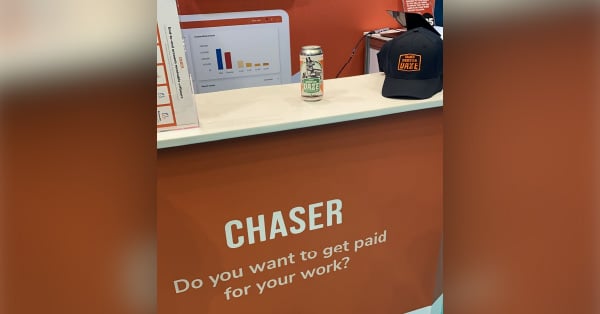 And so, Chaser says farewell to another brilliant event by the Accountex team.
If you attended Accountex this year but missed us, please do get in touch.