Last night AccountingWEB hosted their 8th annual Accounting Excellence awards night in London. Widely revered in the industry, the Accounting Excellence awards celebrate the achievements of both industry firms and technology providers alike. We're hugely proud that Chaser has once again been awarded Cloud App of the Year!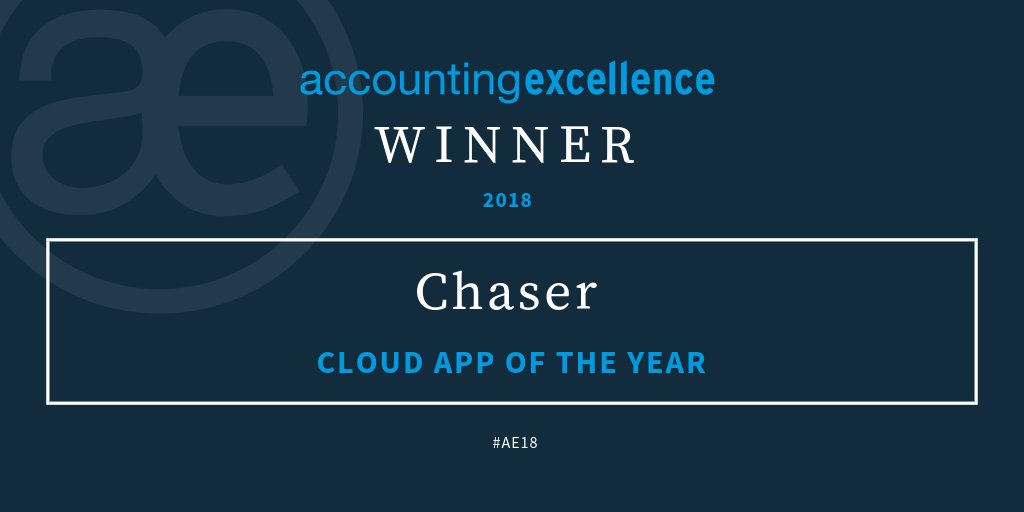 Being in the running against return finalists GoCardless and Stripe, as well as newcomers Capitalise, Satago, and TSheets, is again a huge honour. These are all great companies in their own right, out there doing great things.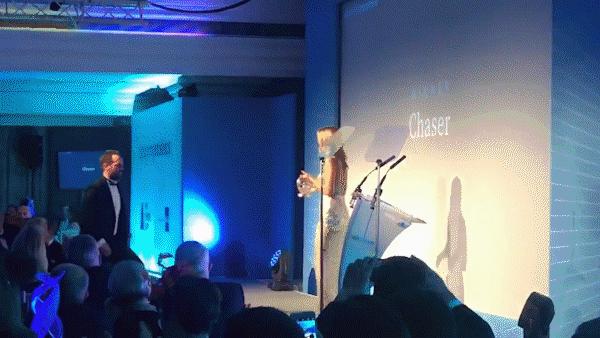 What we're most proud of is that these awards are determined by the quantity and net promoter score quality of votes from our users. We're hugely grateful to our fantastic users and partners for sparing the time to vote for us. Whether you've been with us from day one, or have just come on board one day ago, both myself and the whole Chaser team couldn't be more grateful for your support. From providing valuable feedback to help us keep developing the world's best cloud credit control software through to taking the time to vote for us for this award - without your support, Chaser wouldn't be what it is or where it is today. Last month, we passed our fourth birthday since launch. We only get more excited about the challenge of helping you successfully sell on payment terms.
When we won this award last year, I reflected on that being the recognition of cloud credit control software as a category in and of itself. That it had made the leap from an experimental area to give a competitive advantage, to table stakes for finance teams worldwide. It's incredible to look back and see the progress made in the short time since then:
We revamped our partner program to better serve accountants and bookkeepers, and their clients, to great success - enabling us to grow our reach from helping thousands of businesses to being able to help hundreds of thousands
We've democratised access to professional credit control expertise in helping accounting and bookkeeping firms deliver outsourced credit control to clients
And we've almost doubled the team so far to support and continue our rapid growth as a company
I'm proud of everything we've achieved as a team in just one short year, and I'm hugely excited for everything yet to come. Together with our amazing accounting and bookkeeping partners, I truly believe we're developing and delivering the world's greatest solution to the pains of credit control. Together, we're empowering SMEs to effectively combat the late payment problem, and to thrive and grow as businesses. And I couldn't be prouder of that.
Thanks once again to all of our supporters - your support really means the world to us here at Chaser. All being well, we'll see you again next year.
David Tuck
Founder & CEO