Last week, Xerocon, the annual conference of Xero, took place in New Orleans, Louisiana. With Xerocon London fresh in mind, the Chaser team went in with high expectations, and it's safe to say that we were not disappointed!

This was the first Xerocon in North America since the 2019 event in San Diego, and this year, the two-day event took place at the New Orleans Ernest N. Morial Convention Center on the 24th and 25th of August.

Xerocon is unlike any other conference, and is in the US also known as the 'Coachella for accountants and bookkeepers'.

Over 50 global brands, including Chaser, exhibited at the event and there were several keynote speakers such as Indra K. Nooyi, former CEO of Pepsico and Kristine Lilly, former American soccer champion and two times FIFA Women's World Cup winner. Xerocon is known for striking the perfect balance between party and work event, with endless networking opportunities, presentations, fun, games, and immersive experiences.

The Chaser team had such a brilliant time in New Orleans, and it was great to see so many faces, old and new, at the tradeshow to discuss all things accounts receivables. We have already started counting down the days until Xerocon Sydney which takes place next week, but in the meantime, here are some of the highlights from Xerocon New Orleans:


Chaser branded eye masks

If you've met us at previous events in the last couple of years you will have seen, and maybe even taken home one of our debtor daze pale ales. Unfortunately, we were not able to bring the debtor daze to Xerocon New Orleans, but, it did not stop us from having some of the coolest merchandise there.

After seeing what a huge success our navy coloured eye masks were at Xerocon London and Accountex earlier this year, we had to bring these back, and we're glad we did!



End-to-end receivables automation

The Chaser team was proud to showcase Chaser's end-to-end receivables management functionality at the show, with the recent introduction of our new feature, SMS payment reminders.

Chaser partners at the event were also excited to see a demo of their client engagement hub, Partner Central, at the stand - where they can access an extensive library of go-to-market resources, from co-branded content, pre-made promotions, and solution-specific sales collateral.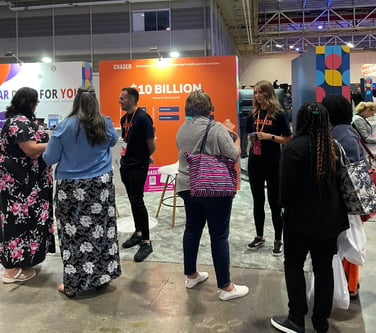 Meeting existing Chaser customers and other Xero app partners

This was the first time Chaser exhibited in North America and it was great meeting some of our existing NA customers, other Xero app partners and also help accountants and bookkeepers realise that credit control doesn't have to be difficult or time-consuming.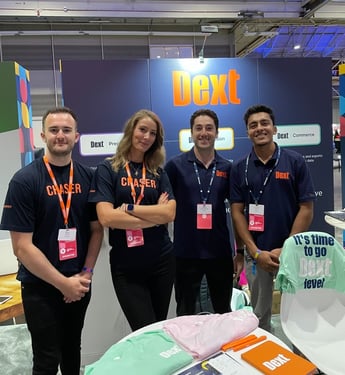 The team from Dext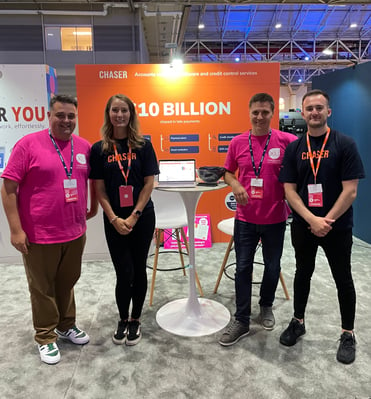 The team from XU Magazine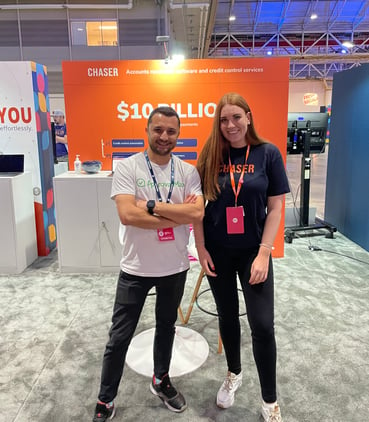 Alex Keselman from ApprovalMax

Fun activities and great entertainment

Xero does not hold back when it comes to great entertainment and fun activities for the attendees. Below are some of the great activities, including a marching band, a beads station and several nail saloons and hairdressers.






Xerocon party

The famous Xerocon party took place at The Fillmore, a music venue in the city centre of New Orleans. Xerocon is, as mentioned above, often called the "Coachella for accountants and bookkeepers" and with good reasoning. The party had everything you could hope for when in New Orleans, including a live jazz band and stilt walkers. The Chaser team had an amazing time catching up with new and familiar faces in a more casual environment.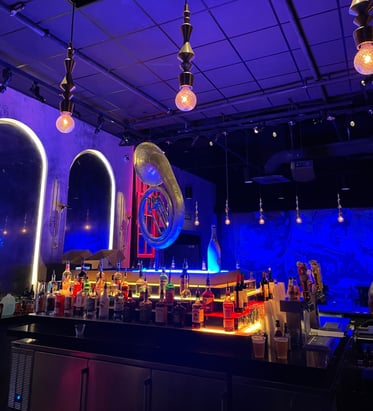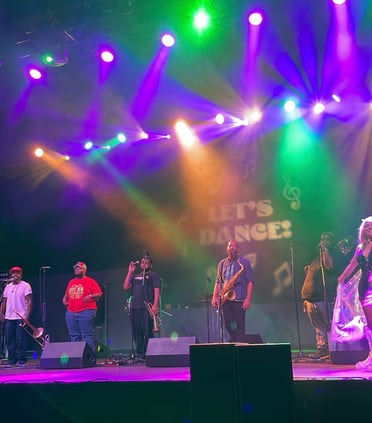 What's next?

After a wonderful event in New Orleans, Chaser look forward to meeting with more accountants and bookkeepers face-to-face.

Next stop is Xerocon Sydney which takes place on the 7th and 8th of September.

So, if you want a chance to meet our team and get a live demo of our Chaser software then please book a ticket here today.