I am delighted to share that Sonia Dorais, Chaser's CEO, won the Innovator of the Year award at the Women in Credit Awards 2023. The awards were held at The Brewery in London on September 20th, 2023.
The Women in Credit Awards are an event dedicated to recognizing outstanding women and their allies in the credit and financial services industry.
The Chaser team at their table at the Women in Credit Awards 2023 ceremony
The Innovator of the Year award recognises a woman who has demonstrated achievements that have brought something new – such as a change in process, strategy, or technology - to the organisation work for.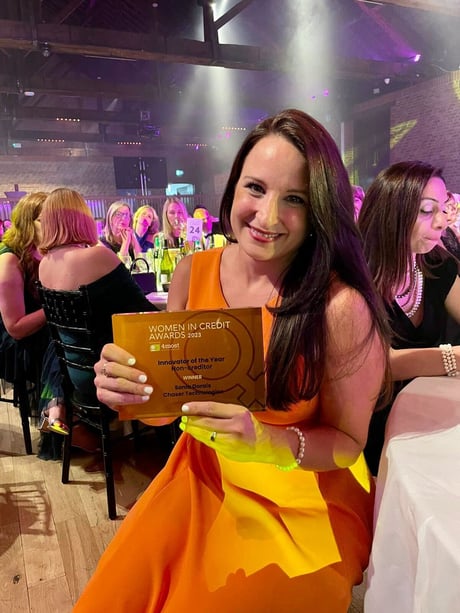 Sonia Dorais displaying her Innovator of the Year trophy at the awards ceremony
Sonia was shortlisted for the Innovator of the Year award for leading Chaser through its release of innovative features including:
Chaser Pay
Recommended chasing times
Late payment predictor
Payer ratings
"Outstanding work. The entry clearly displays her commitment to innovation. What she's achieved this year in payments offers great innovation from payment apps to provide seamless transactions and improve cash flow analysis."

- Comments on Sonia's work from the award judges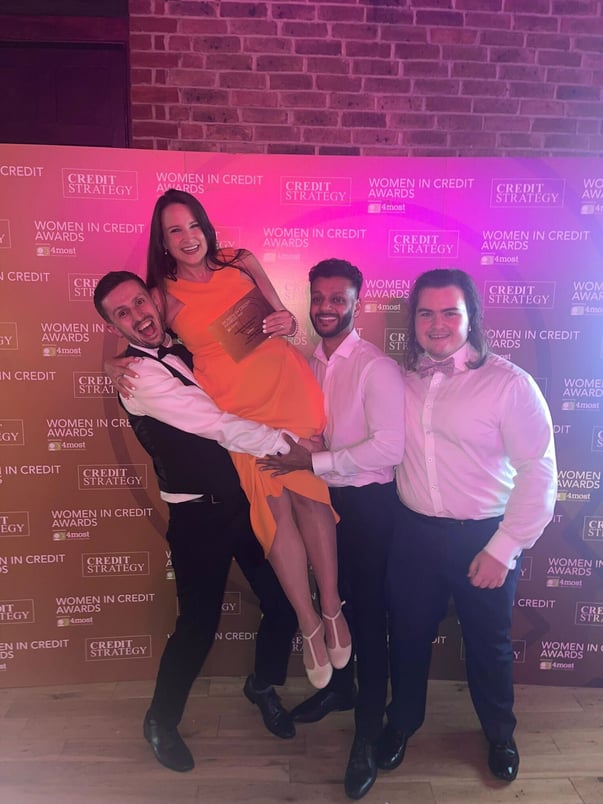 Chaser team members Dean, Katan and Joey celebrating Sonia's win
Sonia's accomplishment was a testament to her pivotal role in leading Chaser's recent innovations. Notably, in June 2023, Chaser introduced Chaser Pay, a streamlined payments solution that enables SMEs to request and collect payments directly through the Chaser software, offering various payment options, including debit, credit, instant/open banking, Amex, and ApplePay.
Additionally, under Sonia's guidance, Chaser launched Payer Ratings in March 2023, utilizing artificial intelligence to assess customer payment behavior and provide AI-generated ratings ('Good,' 'Average,' or 'Bad'). These ratings offer SMEs quick insights into their customers' payment tendencies for effective decision-making.
Furthermore, Sonia championed the development of AI features like Recommended chase times and the Late payment predictor. These AI-driven tools suggest optimal times for sending payment reminders and offer instant predictions on invoice payment probabilities, enhancing credit management for businesses.
Women in Credit Conference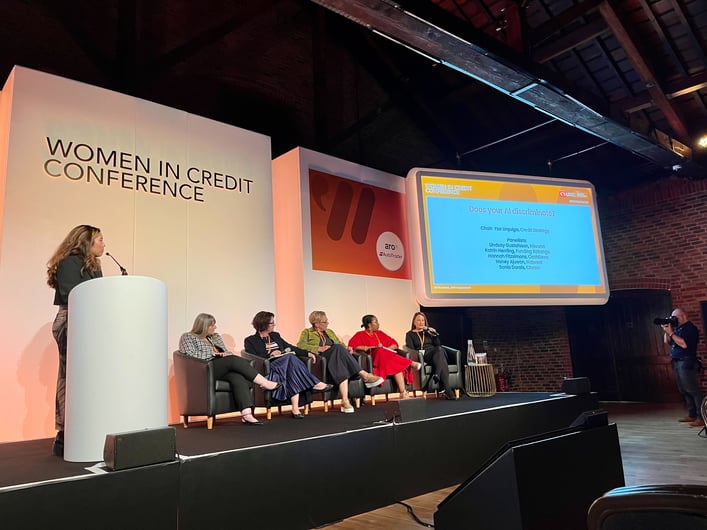 Sonia speaking on the 'Does your AI discriminate?' panel
Before the awards evening, Women in Credit hosted a conference during the daytime where a series of talks and panel discussions addressed the challenges and opportunities faced in the workplace by women across the entire credit and financial services industry.
Sonia shared insights from Chaser's experience building AI software alongside other female leaders working within the intersection between credit and artificial intelligence.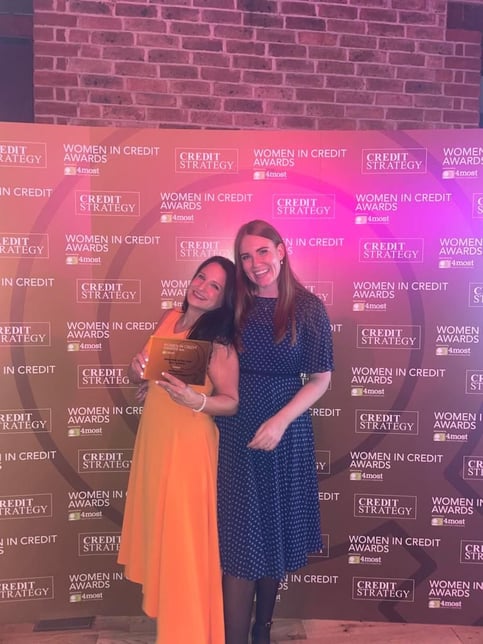 Sonia and Chaser team member Inga celebrating at the awards ceremony
Sonia's recognition at the Women in Credit Awards 2023 recognises her substantial contributions to the credit and financial services sector. Her accomplishments stand as a testament to her dedication and innovative spirit, inspiring women across the industry.
For more information about the Women in Credit Awards and to view the full list of winners, visit the website here.