It's been nearly three years since we first collaborated with Anspach and Hobday to create the world's first accounting themed pale ale Debtor Daze, and bring it to Xerocon 2017. It went down a treat and has solidified its place as the centrepiece of our Xerocon stand. We love working so closely with one of our earliest users to bring such a delicious brew to Xero Accountants and Bookkeepers.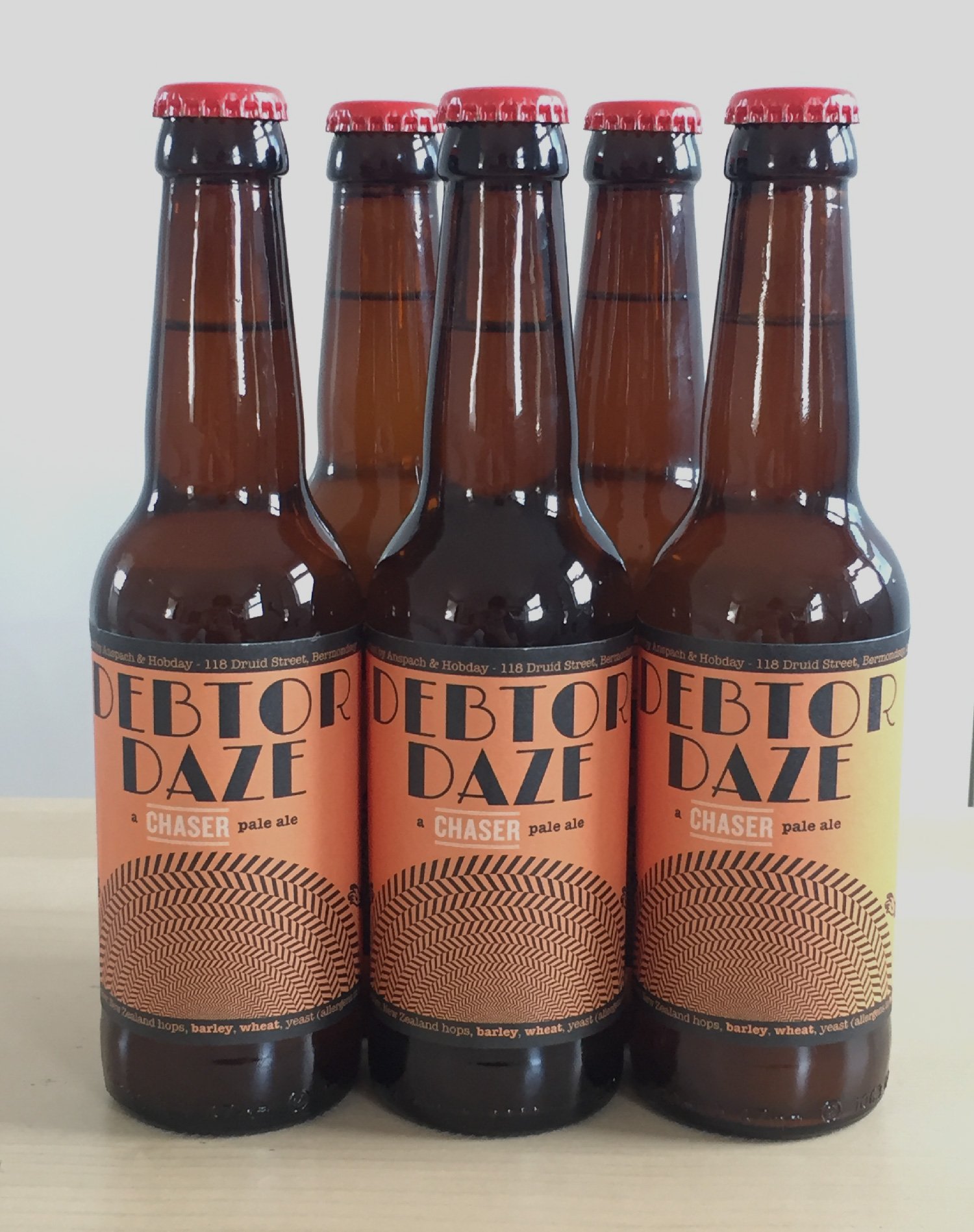 You've been asking for the return of Debtor Daze, and we've been listening….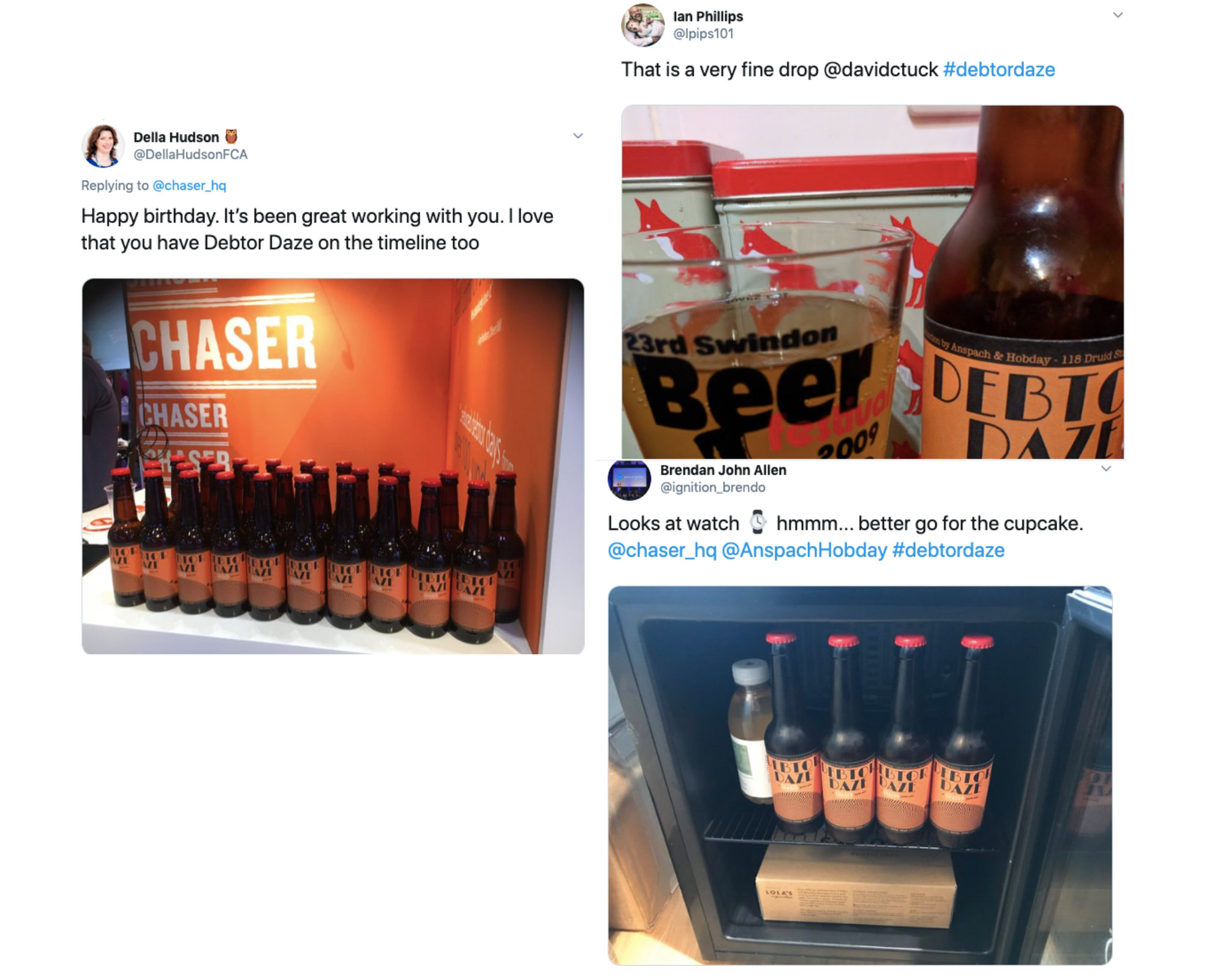 We can reveal that Debtor Daze will be back for a third year at Xerocon 2019! However, make sure you come by the Chaser stand early as there are only 240 bottles up for grabs this year. This limited supply is due to a very exciting reason - Anspach and Hobday have seen such success since 2015 that they are currently in the midst of a huge brewery move (temporarily reducing their capacity to produce Debtor Daze)!
To celebrate the third year of our collaboration with Anspach and Hobday, we decided to go one step further. Along with having Debtor Daze on the stand, we are also offering an incredible prize to THREE lucky Accounting and Bookkeeping firms. We are giving away the ultimate Debtor Daze experience in partnership with Anspach and Hobday.
This will include:
A one night stay in London for up to four people (2 hotel rooms)
A brewery tour for up to four people from your firm of the Anspach and Hobday Tap Room on the Bermondsey Beer Mile
A pint of your choice on arrival at the brewery
A tutored tasting of four craft beers
And finally…
You will receive five cases of your own firm branded Debtor Daze, branded with your firm's logo and colours!
(please note, the tours will take place in February 2020)
In order to win this amazing prize, all you need to do is sign up to be a Chaser Partner at Xerocon 2019. You will automatically be entered into the draw to win one of the three brewery experiences. We know Debtor Daze holds a special place in the hearts of our existing Partners as well. So, any existing partners who visit the stand and have their lanyard scanned will also be entered into the draw!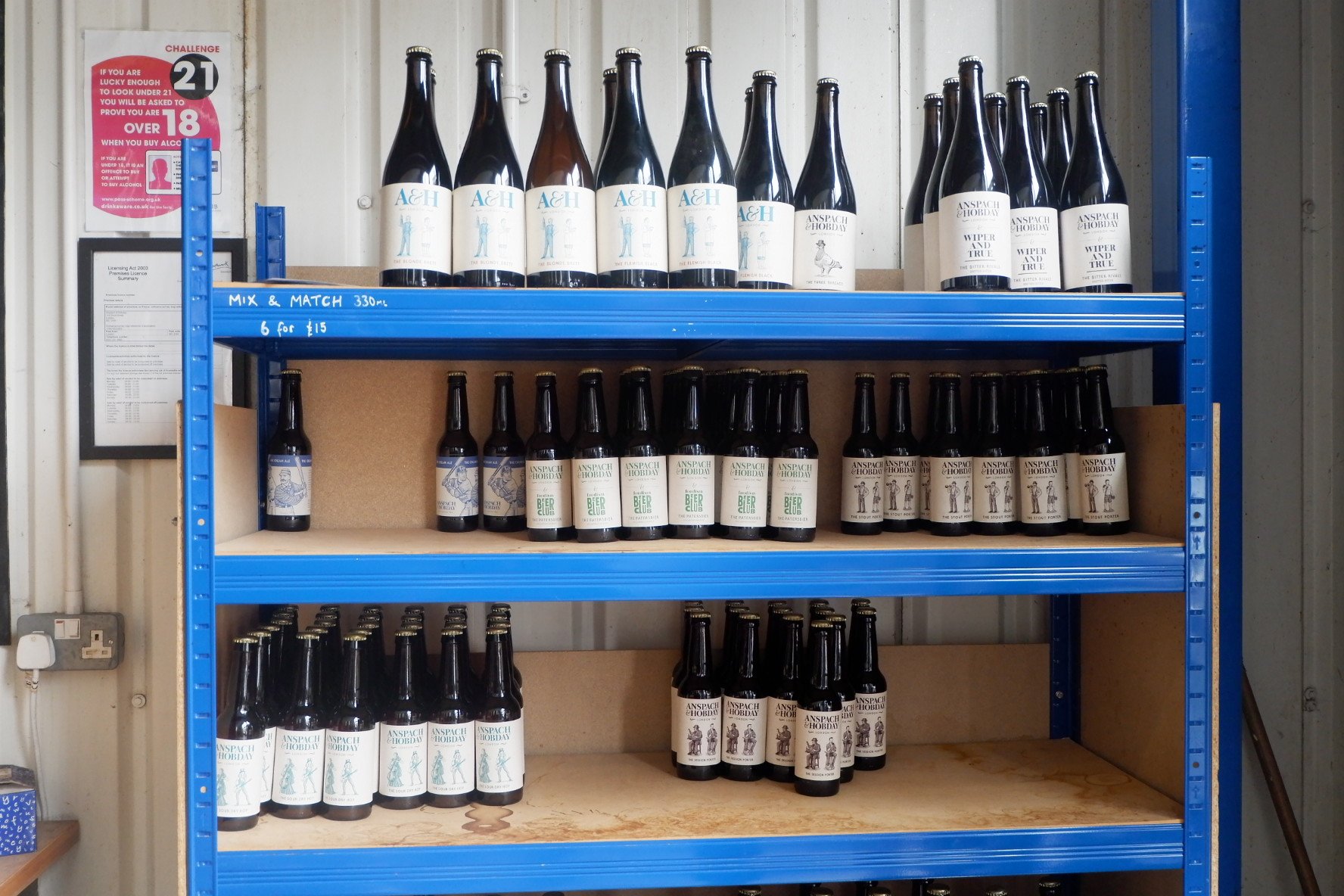 Although the brewery move reduces their capacity for Debtor Daze temporarily, it is a fantastic step forward for Anspach and Hobday in their strategic vision for the business. We are extremely proud not only to have fostered a strong business partnership over the past 3 years, but also to have such an inspiring company as a Chaser user.
The Anspach and Hobday story is an incredible one. We realised that, while you attend Xerocon and drink our delicious Debtor Daze, we've never told you the story of the people behind the brew. So now, as part of celebrating the third year of Debtor Daze, here it is….
Brewing Beautiful Business for Xerocon - the Anspach and Hobday story
Childhood friends Paul Anspach and Jack Hobday met when they were four years old. Many years later while attending the University of London together, and at the suggestion of a professor, they began brewing beer at home as a cheap solution to the expensive London pub scene. They realised the beer they were brewing in their garden shed was exceptionally tasty and in a bold move, entered it into the International Beer Challenge (a competition for professional brewing companies). They brought home a silver medal after beating off intense competition, a moment the pair recall as a major milestone in the brewery's history.
Spurred on from this great success, they raised capital from both a Kickstarter funding campaign and a private investor. And in 2014 opened the Tap Room on the Bermondsey Beer Mile, the heart of craft beer brewing in London.
The road to cash flow excellence
At the launch of their business, accounting was the last thing on and Paul and Jack's minds. They wanted to focus on their mission of bringing exquisite beer to the public. However, using a basic desktop accounting system quickly became problematic. Jack talks of how they still wear the scars of the late nights updating their accounts and struggling to keep on top of reporting for their investor.
Manual bank reconciliations were the biggest problem though. Being their least favourite thing to do, it would often fall on the back burner and build up so much that they could be several weeks behind. This, combined with the fact that they were both responsible for making payments to suppliers caused intense confusion and stress. One stand out moment for the pair was when they paid an invoice for ingredients costing £500 TWICE as neither realised the other had already paid it. For a small business just starting out, that was a significant amount of money.
They knew they needed to find a more efficient way of doing things if they wanted to grow the business, and following advice from a mentor they discovered Xero. It immediately revolutionised their accounting processes. Paul remembers:
"It took doing the bank reconciliation from something that took hours and we both dreaded and tried to avoid, to something that took minutes and was actually, well, almost fun."
Along with freeing up time, using Xero meant that the two founders were less stressed about staying on top of paperwork and could enjoy actually making the beer. All of this meant their production capacity went up, and they were able to strike new deals and partnerships with pubs and shops. However, this also highlighted their lack of credit control process and it was clear they needed a solution to manage the increasing number and value of debtors effectively.
Enter Chaser
The next step in the Anspach & Hobday cloud accounting journey was exploring the plethora of fantastic cloud apps that integrate with Xero. As luck would have it David Tuck's (Chaser Founder and CEO) brother was working at Anspach and Hobday and recommended they use Chaser to solve their credit control woes.
A huge part of life as a small business is developing and maintaining strong relationships with the people in your supply chain. From the first time using Chaser, Jack and Paul remember the sudden influx of payments they had been waiting months for. This gave them a reset button for managing their debtors and creditors and enabled them to prioritise their supplier relationships rather than being held hostage by debtors.
Here's to the future!
The Anspach and Hobday Tap Room is now one of the leading breweries on the Bermondsey Beer Mile, frequently packed out when it opens to the public on Fridays, Saturdays and Sundays. They also have a fantastic bar called The Pigeon which is located in Camberwell!
And the future looks bright. They have recently completed a deal with Marks and Spencer to have their brews stocked across the UK, and last year picked up two awards at the prestigious London Drinker Festival.
A landmark achievement is their latest crowdfunding round which raised a whopping £525,000! It is with this capital that they are opening a new brewery in Croydon. This move is fundamental to their plans for the business, allowing them to improve and refurbish their Taproom in Bermondsey as their customer-facing space, while simultaneously tripling production capacity.
Chaser was born to provide a solution to the crippling late payment problem faced by so many SMEs in the UK. We're extremely proud of the impact Chaser has had for Anspach and Hobday. It has been amazing to watch the brewery grow and thrive as a result of using cloud technology like Xero and Chaser to improve their processes. And to have been able to collaborate with a Chaser user to create Debtor Daze has been the cherry on top. So to mark the third year of our partnership, we are telling the Anspach and Hobday story in a feature film. Hear from Paul and Jack about their key learnings for starting a business and the impact implementing effective accounting processes had on Anspach and Hobday.
Brewing Beautiful Business for Xerocon - The Anspach and Hobday Story
Full film coming soon...