At a glance
An old school, paper-based, credit control process meant accounting firm

Farnell Clarke

couldn't get great results without

wasting countless hours

each week
Bringing Chaser on board enabled them to achieve world-class credit control in less than

3 hours per week
Their internal success with Chaser empowered them to offer outsourced credit control to clients, one of which recovered

£4,000 debt in less than 4 weeks
A name everyone's heard of
If you're in the UK accounting space and haven't heard of Will Farnell, I'd be surprised. A chartered certified accountant for 15 years and an early-adopter of cloud accounting technology, Will has attained something of a celebrity status. The author of the recently released and hotly popular The Digital Firm, Will is also a speaker and consultant in the space. It's fair to say...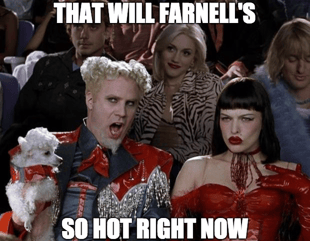 As Founder & Director of Farnell Clarke, Will leads a firm of over 35 staff to deliver accounting services across Norwich and London. Since 2008, Farnell Clarke has been breaking the mould of the traditional accounting firm by delivering services fully in the cloud. Their progressive, tech-forward approach has brought them fantastic success. They've walked away from the British Accountancy Awards with a total of four award wins so far. Independent Firm of the Year (East of England) in 2015 and 2016, Most Innovative Independent Practice in 2016, and Most Innovative Practice of 2016 overall, edging out finalist Deloitte to take home the trophy.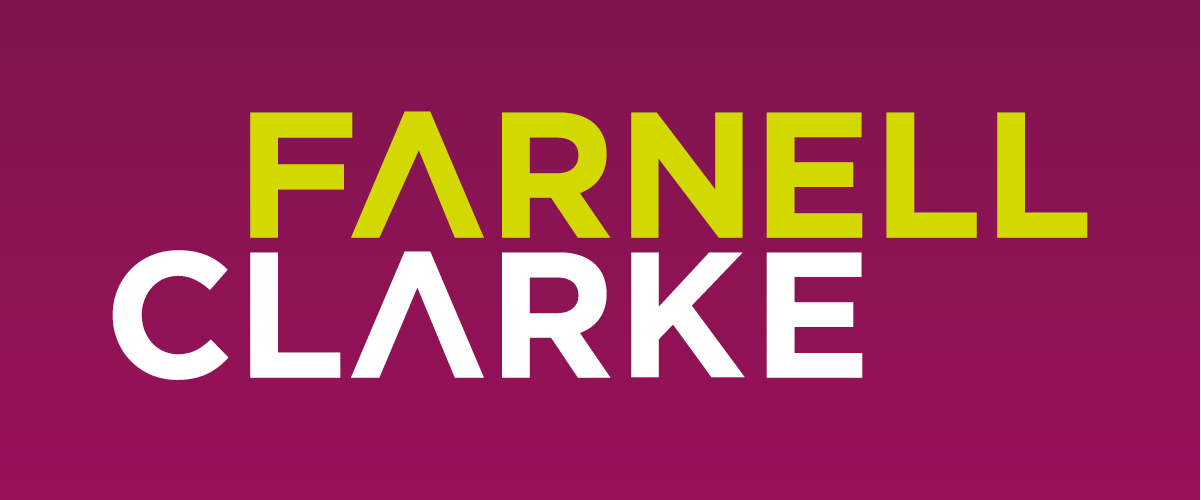 With a track record like that, you might wonder how the term "struggle" might ever be associated with credit control at Farnell Clarke. I recently spoke with Will, and Farnell Clarke's Managing Director James Kay, about the firm's credit control journey. And the effect Chaser has had on it.
The struggle
Circa 2014, credit control was as much as a struggle for Farnell Clarke as any other business. Despite Will's passion and push for cloud technology for the prior six years, their credit control was still stuck in the past. And the firm was suffering for it.
"Back at that point in time, we'd be printing off paper lists of debtors and manually chasing them up. It was proper old school." - James
With the countless hours it would consume each week to keep on top of these debtors, the firm couldn't keep up. They couldn't afford to waste the time and resource it took to get great results out of an old school, paper-based, credit control process.
"Debts weren't being chased properly and it was really affecting our cash flow. Credit control is classically a task that feels important but never urgent, so it falls by the wayside. That's a big problem. And it was certainly a problem for us." - Will
The discovery
Although an introduction to Chaser's David Tuck shortly came Will's way, circumstances meant Farnell Clarke's credit control saving grace wouldn't come for another year. A growing relationship between Farnell Clarke and Xero brought Will and David back in touch again in late 2015, courtesy of Xero's Andrew Collings.
With the stars finally aligned, Will moved quickly to bring Chaser on board for his firm. But despite his love for cloud accounting tech, he adopted Chaser for Farnell Clarke as he would any new app - with cautious optimism. Given the automation inherent in Chaser, Will had three concerns he needed abated quickly:
Will Chaser ever mistakenly chase a client it shouldn't?

Inappropriate chasing could damage client relationships, and hurt the firm's reputation.
Can Chaser be trusted to send chasers to

every

client it needs to?

If clients "slip through the cracks", money owed is missed out on, and a dangerous precedent of late payment can be set.
Will chasers sent by Chaser be engaging and have impact?

Impersonal, obviously-automated chasers are unengaging at best and relationship-damaging at worst.
"Automation is great but it can have drawbacks if not implemented right. I was very excited to see what Chaser could offer us but I had my concerns that I needed to explore." - Will
The test
After a one-click integration and brief setup, Will eagerly sent his firm's first chasers, ready to judge Chaser for himself.
£3,792 was banked by Farnell Clarke within the hour.

Will's review of Chaser on the Xero App Marketplace
Not only did Chaser deliver results for his firm, the following days and weeks using it abated all of Will's concerns. Clients were being chased appropriately, no one was being missed, and the human-centric automation of Chaser meant every email chaser was engaging and impactful.
"The fact that Chaser can chase our whole debtor list with practically zero effort on our behalf is great. The human touch aspect is really good, and the amount of time it saves is brilliant." - Will
The new normal
The team at Farnell Clarke now spend no more than 3 hours per week maintaining a world-class credit control function.
"We'll spend about an hour pre-chase to assess the status of our debtors. Then no more than another couple of hours during the week to handle any replies. Chaser makes it super simple." - James
With their debtors in check and their cash flow healthy, Chaser led the way for Farnell Clarke to make a breakthrough in their client offering. Outsourced credit control.
"Chaser's completely changed credit control for us. We've long had a number of clients who could really benefit from outsourced credit control. But we just couldn't offer it to them before. It was too time-consuming to keep on top of our own. But Chaser makes it possible." - James
Outsourced credit control: now and beyond
Farnell Clarke went on to introduce several key clients to Chaser to great success. The firm is now certified Chaser accredited, and their successes continue with their outsourced credit control offering. A stand-out client thus far, James tells me the results seen for PT Lock and Safe has taken the firm's excitement for Chaser to the next level.
"Their credit control was really struggling. Managing Chaser for them, we've recovered a huge chunk of debt. £4,000 in less than 4 weeks, including some overdue invoices as far back as 2016." - James
With no plans to slow down the growth of their outsourced credit control offering via Chaser, I asked what the product meant to Farnell Clarke.
"Chaser is two things for us - confidence and comfort. With Chaser we know that credit control, whether ours or our clients', is covered." - Will
James goes on to tell me what the future of a Chaser-empowered Farnell Clarke looks like.
"Selling on payment terms. Cash flow issues. These are so common in so many businesses. As a firm, we're all about adding value to our offering. We want to really engage our clients. Chaser's hugely valuable to us in that regard. It improves the client relationship and the client value, which means client retention."
He finishes on a note about the rest of the industry.
"Things are shifting more towards advisory. Being the trusted business advisor to a client. It's astonishing that there's still a number of firms who haven't clocked on to the fact credit control is a key area there. For us right now, Chaser's actually a competitive advantage. It won't be long before it's table stakes. I'm glad we got on now."
---
Are you an accountant or bookkeeper we're not working with yet? We'd love to speak to you about how Chaser can add value to your clients, bring your firm additional revenue, and solidify client relationships. Email us at partner@chaserhq.com today.
Header image modified from photo courtesy of rawpixel via Unsplash.