Chaser exhibited at Quickbooks Connect 2023 which took place at the ARIA in Las Vegas on the 13th-15th of November. The three-day event was hosted by QuickBooks, the global accounting software solution developed and marketed by Inuit, and it serves as a worldwide event series that unites accounting experts, partners of the QuickBooks platform, and the surrounding ecosystem. Its main purpose is to offer opportunities for learning, inspiration, and relationship-building to fuel the shared advancement of the QuickBooks community.

This was the first time Chaser had exhibited at QuickBooks Connect in the United States, and the event did not disappoint. Please see the highlights from the event below: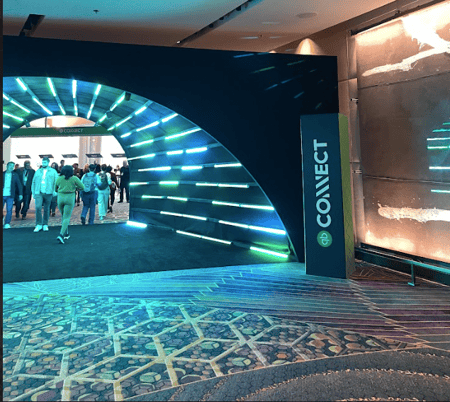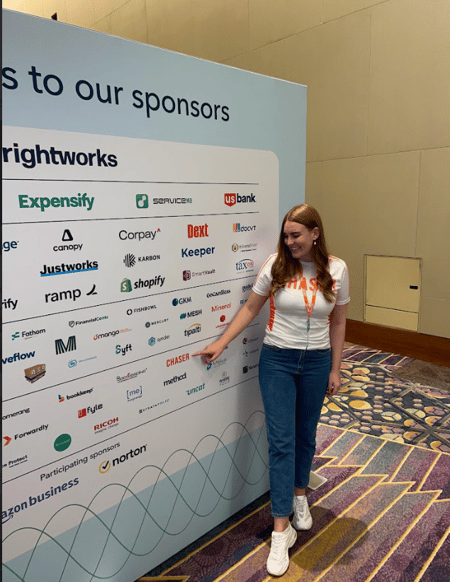 QuickHits session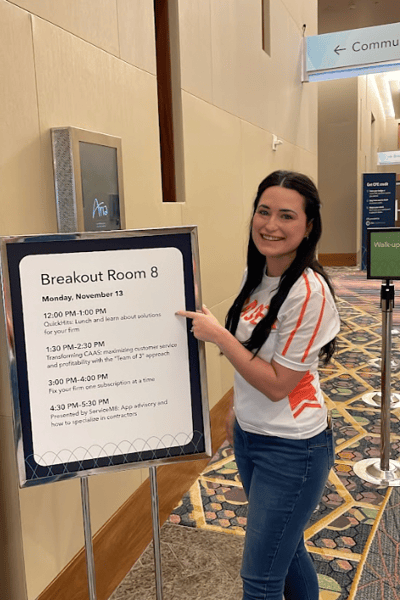 On Monday morning, during the attendee lunch break, Charlotte Woods, Chaser's Product Manager hosted a QuickHits session, Proactiveness Pays | 5 steps to get invoices paid faster. In this session, the attendees could learn why having a proactive accounts receivable process is crucial for their firm, and their clients, 5 proactive strategies and how Chaser and QuickBooks can be a game-changer to achieve faster payments.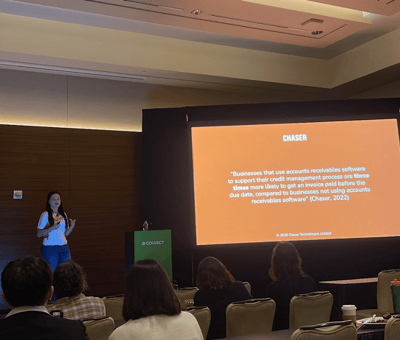 Charlotte's QuickHits session was fully booked, and the attendees were highly engaged, asking several well-crafted and insightful questions in the Q&A session. If you would like to see which 5 tips Charlotte gave, you can watch a pre-recording of the presentation here


End-to-end receivable automation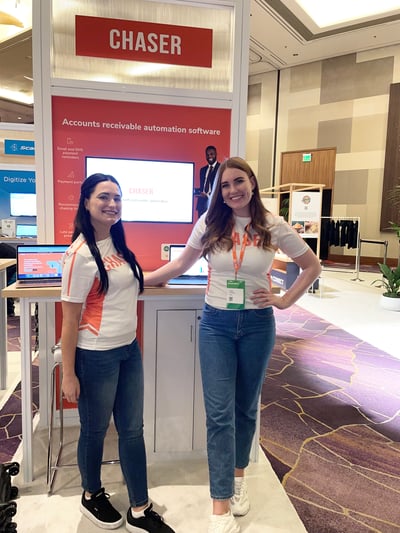 Charlotte Woods and Inga Schibsted were at the Chaser stand all three days, speaking to accountants and finance professionals in North America about Chaser's software and its seamless integration with QuickBooks Connect.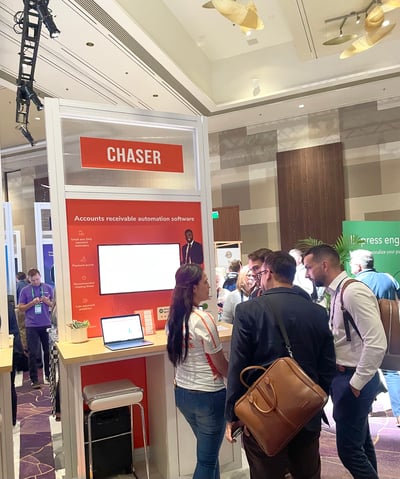 The Chaser stand was constantly busy with accountants and bookkeepers who wanted to see first-hand how Chaser's software could help automate their receivable process, and how Chaser and QuickBooks work together to help them and their clients get invoices paid faster and save valuable time previously spent on manually chasing late payments.


In 2023 Chaser released several new AI and machine-learning features, including the Late payment predictor, Recommended chasing times and Payer rating. The attendees were impressed by how these features can help optimise their receivable processes and increase their chances of timely payments.


Keynote speaker sessions, panel discussions and fireside chats
QuickBooks organised several keynote speeches, breakout sessions and fireside conversations, which went deeper into the topics that matter the most for accountants and bookkeepers, including how automation can be their best friend, to how one can make the accountant profession more exciting and attract more talent.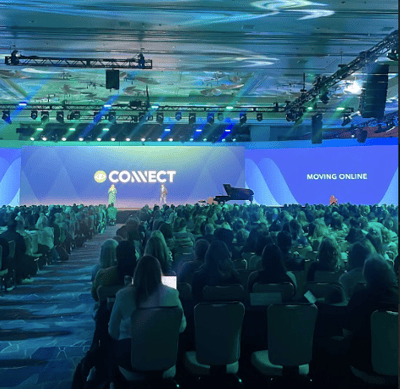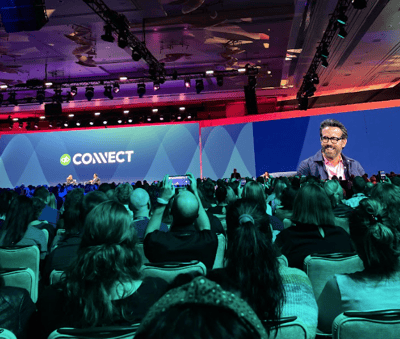 Actor, producer and entrepreneur, Ryan Reynolds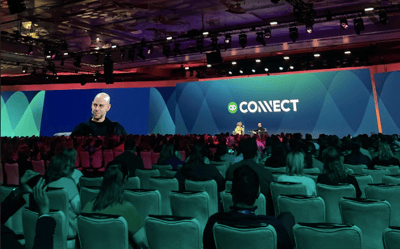 Organizational psychologist and best-selling author, Adam Grant


Meeting the teams from QuickBooks and other app partners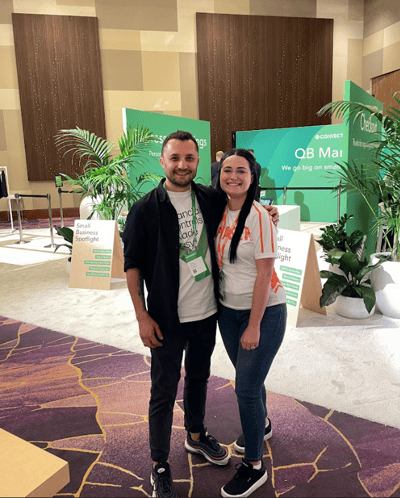 It was great to catch up with Alex and the rest of the team from ApprovalMax who were also exhibiting at the event.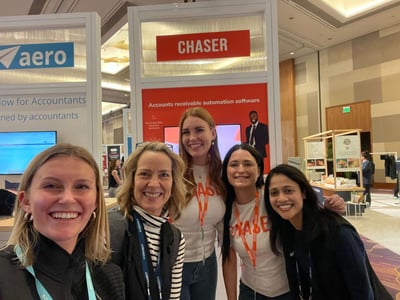 The Intuit Developer team stopped by Chaser's stand for a catch-up, and it was great to connect and put faces on the team that works behind the scenes on projects including QuickBooks's app store


Connectfest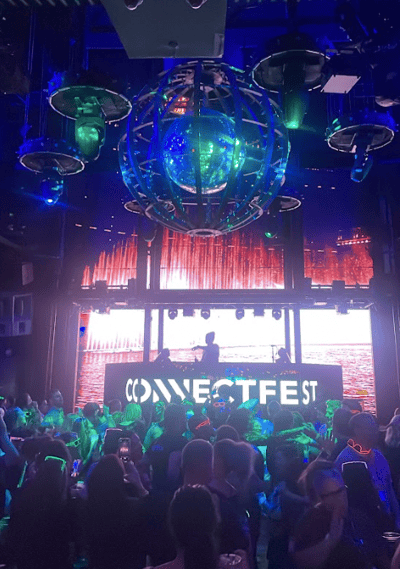 QuickBooks knows how to throw a good party, and this year was no exception. On Tuesday evening, QuickBooks rented the Marquee Nightclub at the Cosmopolitan for a party people will talk about for the foreseeable future. The night included great music, glowing sunglasses, unlimited finger food and more, creating a fantastic atmosphere.
QuickBooks Connect 2023

After a great three-day event in Las Vegas, the Chaser team looks forward to meeting more accountants, bookkeepers and finance professionals face-to-face.

The Chaser team have already started counting down the days until our next event which will be at Accountex London in May 2024.