My first year as CEO of Chaser: What's happened and what I've learned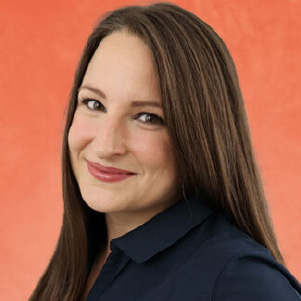 Sonia Dorais
The last year at Chaser has been a time of exciting growth and considerable challenge. The pandemic indelibly changed the way we lived and worked and economic conditions were, to put it mildly, a little turbulent.
However, as a team, we all came together to support the business and each other and, even in the most trying of times, we were able to find significant success, both commercially and personally.
I know that I, personally, have learned a lot in a very short amount of time during my first 12 months as CEO of this amazing company, and that I have changed and grown this year, so now seems like the right time to reflect on it.
Part 1: A glance at the last 12 months of Chaser
Despite the challenging conditions under which we've all been obliged to operate over the last 12-months, Chaser as a company has made some significant strides forward.


There have been too many small victories to list here, but some of our more major victories include:


1. Promoted Pedro Sampaio, our resident tech genius and the longest serving employee here at Chaser to Chief Technology Officer (CTO).
Pedro has already excelled in his role as CTO and the management team; the product and company has greatly benefited from his technical and strategic expertise. Pedro's impact is not limited to his knowledge and innovation; he also possesses strong leadership qualities and emotional intelligence. He has helped me tremendously this year to learn and grow into the role of CEO. I am grateful. Thanks Pedro - this is our "fado"!


2. Hired a Chief Revenue Officer (CRO), Mark Robertson, who has already helped us grow our revenues by 75% in just 12 months.
Some people are just impactful the minute they enter a start-up. They add immediate value in the first week, and their impact is felt across the entire company. They're rare. Mark is one of these people. He has already proved himself to be a vital part of the Chaser team and I am grateful for his commercial acumen and clever revenue strategies. Thanks Mark!
3. Setting the vision, mission and strategic direction of the business and constantly moving forward to become both a market and thought leader in the credit control space.
We now have a concrete path ahead of us and a clear and comprehensible plan to get where we need to be. We've come a long way since last year and, although we're already reinventing how people approach credit control, there's still a long way to go!

4. Collaborated with the entire company on our shared values including the 'four C's': We Care, We are Courageous, We are Candid and We Celebrate.
We've made great strides forward in using these values as the foundation of our corporate culture and creating a workspace we can all be proud of. The pandemic has been hard on everyone, but we were able to come together and support each other as much as possible.


5. Incepted a new Customer Relationship Management (CRM) system.
We implemented HubSpot that allows us to get a single customer view and constantly improve and personalise our customer's experiences.
6. Set company targets.
We set company-wide targets to keep us focussed on always growing and objectives and key results to give us granular feedback on how successful we've been in achieving those targets.
7. Delivered growth in spite of the pandemic!
Did I mention that the whole team came together to grow revenues by an astonishing 75%!

I am incredibly proud of the strides forward that the company has made and the level of effort and commitment shown by all staff members in this difficult time.
8. Implemented HR software.
We are now using Bright HR's software to put in place a new HR system that accurately tracked holidays and fully secured our staff's personal information.
9. Put in place employee guides.
Chaser conceptualised and launched employee guides to ensure people-related policies are clear and consistent.
10. Initiated and launched a full rebrand!
After the huge changes we put in place over the course of 2020 in both our vision and mission it was time for a change. We've evolved a lot since our humble beginnings and it was about time that our brand image reflected that.
11. Redesigned and released a modern and clean product UI.
As part of our constant drive for improvement and as a reflection of our full rebranding efforts, we put in place a new UI that both looks better and is far more navigable and user friendly.
12. Launched a new website.
The new website has seen a significant increase in traffic and won an AVA Digital Awards gold award for B2B websites! It reflects the brighter future the company has and our focus on making everything as customer focussed as possible.
13. Released a new blog!
Alongside our new website we also launched a new blog site, which, in concert with our new content marketing strategy has seen blog traffic increase by 33%. The blog allows us to spread our expertise out to those who need help and celebrate our accomplishments.
14. Devised and rolled out an employee share scheme.
Business growth and employee engagement go hand in hand. Growth is important, but so is the way that people are able to engage with the company. If you're not engaging with your employees, you're not going to have a positive impact on your growth. Structuring the right employee share scheme can help achieve these aims – helping to grow the business for existing shareholders, with the added benefit of allowing employees to join in the success. All current employees have share options in Chaser.
15. Celebrated Christmas together!
A little thing like being scattered around the globe and a global pandemic wasn't going to stop the Chaser team from celebrating Christmas together!
16. Launched our integrated Payment Portal!
Our new Payment Portal system gives our customers the option to give their customers the largest possible number of payment options right from a link on their invoice reminder. Chaser has supported thousands of businesses in getting invoices paid sooner and putting an end to late payments, through accounts receivable automation. Now, in addition to sending automated payment reminders, Chaser users can send all of their customers access to a dedicated Payment Portal. This gives Chaser users and their customers full visibility over all paid and due invoices, as well as easy access to relevant, downloadable documentation in one central location.
17. Launched our new payment plan system.
This means our customers can offer their own custom payment plans to help them deal with outstanding invoices.
18. Released numerous integrations with accounting systems and increased our Total Addressable Market 50x.
We also released a total of nine new integrations, including Freshbooks, Microsoft Dynamics 365, AccountsIQ, Sage 200c, MYOB AccountRight and Essentials, FreeAgent, that increased our total addressable market by a factor of ten! We can now bring the material benefits of the Chaser platform to more customers than ever before.
19. Launched a new .csv import tool, Chase Import.
This new release means customers can now take advantage of all the benefits of Chaser, regardless of what account accounting platform they are using. As most accounting systems allow for invoice information to be extracted and downloaded into a .csv file, Whether they use Netsuite, SAP, Oracle, Epicor, FinancialForce or another accounting software, Chaser is now available for all businesses as an end-to-end way to manage, optimise, track and chase receivables.
20. Launched Outsourced Credit Control.
We launched a whole new section of the business, our Outsourced Credit Control Service, allowing our customers to outsource their credit control efforts to our experienced and professional team.
21. Implemented NPS
We implemented and started tracking NPS from November 2020. We have already had 74% of respondents rate us a 9 or a 10! Giving us an "excellent" overall NPS score of 58 . This is a customer loyalty and satisfaction measurement taken from asking customers how likely they are to recommend your product or service to others on a scale of 0-10—but there's a lot more to the story than that.
22. Redesigned and launched a new Help Centre.
To give our customers the maximum possible amount of support, we also launched a new clean, clear and far more navigable Help Centre.
23. Re-launched and took to market a friendly debt collections service.
Chaser has reinvented debt collection by providing a service specifically for SMEs. They have removed the need for a lengthy administrative handover, use a data driven considerate approach, and offer a transparent no-win no-fee pricing structure.
24. Redesigned and modernised our billing system.
To power our subscription payment service, we partnered with Chargebee to implement our new automated billing system.
25. Facilitated a remote culture.
Because of our global distribution and the new ways of working brought about by the pandemic, we launched Deel.com to help facilitate hiring remotely.
26. Amplified our marketing.
As I transitioned from being a CMO to being a CEO, I could not have been luckier to be backed by Amaya Woods, a hugely talented marketer who possesses strong emotional intelligence and strategic thinking skills. She took on extra tasks and responsibilities, never complaining, and excelling on each. She earned a promotion to Marketing Manager generating a 400% increase in leads from 2020 to 2021.
Dean Norris, Integrated Designer, joined the team in 2020 and enhanced our brand and designs. He is putting Chaser on the map!
Inga Schibsted joined our marketing Team in June 2021 and she is already making huge strides for us!
27 resources created
4 new case studies
6 resources rebranded & refreshed
35 product webinars
348,024 emails sent
23 email nurture workflows created
3 panel webinars
5 events
4 trade shows
400+ MQLs
177 new blogs
3 pillar pages
7 ad campaigns
2952 social media posts
18 Solus emails
90 press mentions
6 new videos
24 new reviews
150+ new ads
27. Launched credit checking in app!
We added a new credit checking feature to our already feature rich credit control app.
28. Had our virtual team-away week.
This was a massive amount of fun, and did company-wide DISC training as part of our commitment to our new open and communicative corporate culture.
29. Launched Partner Central.
The strength of partnership has been fundamental to Chaser's success over the past years. Partnerships are built on trust and information, which is why we've created Partner Central, a partner resources centre, which gives partners access to a library of go-to-market resources, from co-branded content to solution-specific sales collateral.
This includes:
Pre-made webinars
Web page, press release & email templates
Co-branded brochures & guides
Social graphics & pre-written posts
Demo videos
Shareable client testimonials
To learn more or request Partner Central access visit our blog post on the launch here.
As you can see, even with the challenges of the pandemic and the disruptions of social distancing. Chaser has certainly come a long way in the last 12-months!
Accolades
In addition to our major victories I've listed above, and in some cases because of them, we've also won our fair share of awards this year!
It's always nice to be recognized for your work, both personally and as a company. Everyone at Chaser helped to earn us those awards, either by putting their all into the business or supporting the individuals who were shortlisted.
Part 2: What I've learned in the past 12 months
As you can see from above, Chaser and its staff have made huge leaps forward for the last 12-months and have disrupted the fintech sector enough to be recognized by global publications and awards bodies.
As the CEO of Chaser, I have also made personal stride forward over the last year, I have learned some invaluable lessons from both mistakes and successes, some of the more important and impactful ones being:
While there is no cookie cutter approach to any job, the position of CEO is one where you really need to work in your own way and write your own job description. When you're in the position, it's important to constantly assess which needs will you meet as a CEO and what targets do you personally need to achieve?
Every CEO is different and manages differently and that is, in fact one of the most important strengths of the position. You need to find your own way and marry your strengths and drivers with those of your business and its staff to achieve real success.
In the fast paced world of Fintech, new information is constantly coming at you. It's easy to let that wave of constant information overwhelm you or get you stuck in analysis paralysis so you're always second guessing yourself.
Sometimes, especially on major decisions, you just need to go with your gut instinct and trust in yourself. It's important to remember that you got to the position of CEO for a reason and you know more than you think.
Don't compromise on talent
A business is just a name and some paperwork without its staff. Since they make up almost the entirety of the useful parts of the business, compromising on talent is never a good idea. In my opinion, every single employee at Chaser is delivering 100% and driving both the culture and success we can be proud of. It's hugely important to surround yourself with people who have different talents.
For example, the DISC training at our virtual away week showed that the leadership team here at Chaser has different profiles for different people. The differences between our styles mean we are stronger together and each bring something different to the table
It's more work than I ever realised
As it turns out, being a CEO isn't all trips to space and tweets about cryptocurrency. It's a full time job with an incredible workload. It can also be difficult for others to fully grasp what fills your day. A lot of work is confidential and people might not know what you are working on or assume you are not busy.
As a non-CEO, I often wondered what they did. I came into the job thinking I could be CMO, COO, CFO product manager etc. I soon realised it's not possible. CEO's have a big responsibility and a lot of administrative and critical work in a startup:
You're constantly dealing with critical aspects like HMRC comms, accountancy comms, payroll, legals, managing shareholders and investors, and much much more.
People imagine the role of the CEOs as being a figurehead, running meetings and delegating before heading off to play golf all day long, but that's not the case. This is especially true when you're CEO of a start-up, it's a more-than-full-time job.
With that in mind, to all the CEO's I judged before… My sincere apologies!
It can be lonely, so find mentors and meet with other CEOs
The reality is that, even in the best corporate culture, like the one you can find at Chaser, it gets lonely at the top. That might seem a little cliché, but you have no manager to bring your issues to and, for the vast majority of the time, your job is to solve other people's problems.
Sometimes only another CEO from a start-up can truly understand what you're going through and what you have to deal with. With that in mind, it's good for your mental health to find mentors and meet with other CEO that you can talk with
I've always been a big advocate of having many mentors and connecting with people going through similar experiences.
Having conversations with these people will be extremely helpful in making those quick decisions in a bind and may even open your eyes to something that could be better.
It's a good idea to gather as much input as you can, but ultimately make your own decisions. Having mentors doesn't mean be a sheep and follow every piece of advice you hear. You also need to trust your gut because, at the end of the day, no one knows the business like you do.
In any kind of management role, but especially as the CEO, you can't please all the people all the time, much as one might want to. In fact, trying to do that is almost never the best option and really isn't your job.
As the CEO, it's essential to prioritise the things that have the most impact for the most people. To do what's right, rather than try to please.
When it comes right down to it, you'll please the most people by creating a business that values them and is successful enough to offer them job security and a place that are proud to say that they work.
Keeping your eyes on the prize and focusing on the goal of ultimate success in the job of the CEO and it represents both your responsibility and your critical contribution to the success of the business.
Turnover is okay. Don't be afraid to let go.
Losing valued staff members is never easy, especially when they have been part of the business for a long time. However, as the CEO, you have to come to terms with the fact that, with leadership changes, there will be turnover. To achieve the overall vision of a truly successful business, the organizational, team level, and individual goals need to be in as complete alignment as possible.
With that in mind, it's okay for people to decide that where the new company is headed is not the same place they want to go professionally. If they're not aligned, of course they should take an opportunity better suited for their career trajectory.
A CEO should always keep in mind that this natural ebb and flow provides the company an opportunity to bring in new and different skills and experience. Fresh eyes on old problems can be incredibly valuable.
On the flip side of that, nothing demotivates your good employees more than your acceptance of poor performers or bad behaviours. There's always a solution to poor performance or issues with workplace behaviour and, even if it's a difficult one, it's part of your responsibility to see it through.
One of the most difficult things to accept as a CEO is that you are not perfect and that a "perfect CEO" is a myth. Treat yourself as you treat others and forgive yourself and your mistakes. The other option is that you grind yourself into the dust attempting to reach an unobtainable or illusory goal.
The reason that Voltaire's aphorism "the perfect is the enemy of the good" comes up in management circles so much is because it rings true.
It's perfectly fine to aim for perfection, but the pursuit of that perfection can't be an impediment to finishing a product or service that has genuine value to your staff or your customers.
It's a common issue with CEOs to be perfectly supportive and understanding with their staff when errors are made, but completely uncompromising with themselves. All that time spent berating yourself could be put to better and more productive use.
Not everyone will like you
Your leadership style won't suit everyone in the organisation. That doesn't mean you need to change or you need to insist that other people adapt to your style of leadership. The CEO isn't the only level of management in the company.
Ensure you are surrounded by a team of leaders that can relate to the employees that don't necessarily relate with you. As I noted earlier, myself, Mark and Pedro all came out of our DISC training with different leadership styles. Rather than this being a problem, it's actually a solution.
Having a management team with varying leadership styles means there is normally someone whose management style can act as a filter or intermediary to prevent any friction and make sure the oars are all being pulled in the same direction.
Make decisions and changes quickly, when and if necessary
Flexible decision making is a great skill to have at any level of management, but it is particularly important as a CEO. It's okay to make mistakes and the reality is that you are going to make a lot of them. The trick is to embrace those mistakes as a chance to grow and learn.
Be prepared to make decisions quickly, and don't delay the inevitable when something needs to change. It's far more hurtful to a business to defer decisions than to make the wrong ones, realize it and immediately make a change.
You need to cut a fine line between making rapid decisions and sticking to them, rather than vacillating and chasing cars, and being flexible enough to realise when your decision was the wrong one and moving on to a new track. As a general rule, mistakes aren't the problem, how you react to them is.
Communicate with your team, have one-on-ones, look at the information and data presented to you, and then make your decision. The buck might stop with you, but it doesn't mean you have to make your decisions in a vacuum.
Let the subject matter experts in your team provide you with the right information and interpretations to fuel your decisions. You won't know if it was the right decision until you make it. Delaying necessary change will kill growth and progress.
Roosevelt famously said "In any moment of decision, the best thing you can do is the right thing, the next best thing is the wrong thing, and the worst thing you can do is nothing" and he may have had some experience of leadership to back that up.
Did the change not work out like you hoped? It happens!
Re-evaluate, absorb the lessons, adapt your plans to the new data and rinse and repeat.
Encourage your teams to collaborate, then step back
You can't be everywhere, and from the beginning you actually shouldn't be. That's just not reasonable, nor scalable and there is no benefit to working hard to make sure your teams can only rely on you and not themselves or each other.
Encourage your team to connect, discuss and come to decisions among themselves without relying on you. Only then can the company scale.
There are some decisions that only you can make, but the reality is that the vast majority of them can, and perhaps should be made, at best, in collaboration with you. Running from plate to plate to try and keep them all spinning is a waste of your time and, at worst, can send the message that you don't have faith in your team leaders. No one likes to be consistently micromanaged.
Instead encourage team members to look beyond their department and consider how their own actions might affect others. Siloed departments who only make internally motivated decisions are far less efficient than those who take a more holistic view of the company and their ability to positively impact it. Everyone needs to be on the same page, and it's up to you to foster a culture that encourages collaboration and communication. If you do that right, your teams will organically work together.
If you stay too involved, decisions will be delayed as teams await your answer or decision. This also requires trust, which is why, again, hiring "A" players is so important. If you have trust in your team leaders and management team, and they have trust in their staff, the entire company is empowered to conduct open and honest communication and make decisions on the spot using the best possible data, without the need to constantly refer it to you for approval.
Remember to celebrate those major milestones
When Chaser archives a major milestone, everyone in the company contributed to that in some fashion. It's very important to take a moment and celebrate those milestones, both personally and as an organization, so everyone feels that their work is being recognized and rewarded.
However, the last thing you want to do is sit on your laurels. Once that milestone has been knocked down, you need to take a moment, take a breath and then start drawing up plans to knock down the next one.
Without an emphasis on constant forward motion, a company in a sector that evolves as rapidly as fintech risks being left behind.
Remember to celebrate those major milestones, but then quickly shift gears and focus on the next one.
Honour the people who got you here and support you. Always express your gratitude and don't take anyone for granted.
I know this has been an unusual year for us. Thank you for never making me feel bad for working evenings, weekends and any spare moment I could find. Thank you for taking on more at home than ever before to give me the space to grow into this role. Also, thank you for your wisdom and advice, and for just listening when I needed you most.
In my entire career, I have yet to meet a more resilient group of people. From day 1, you adapted to each business transformation and change management with ease and speed, dedicated to the cause of making Chaser a wonderful place to work and delivering to businesses software that would help them get paid sooner (at such a critical time).
You are what makes Chaser.
You are the Chaser values.
I am so lucky to be surrounded by such amazing and talented people. And our customers are as well!
To my right & left hands, Pedro Sampaio and Mark Robertson:
The both of you make me a better CEO every day by challenging me, sharing your ideas and supporting me in running the business. The fact that you are both experts in your fields is elevating Chaser every day to reach new heights and it's exciting to see and be part of that journey with you both.
To the Board and my mentors Sean Tai and Mark Pearson:
They saw in me something I did not see in myself at the time, which began to show early on. I started off scared and vulnerable (first time CEO in a pandemic!!!), but I feel now like I was born to do this and this was all meant to be. They changed my life and trusted me – I will forever be grateful for this life-changing and career-defining opportunity that they gave me.
To my mentors, peers and the Fuel Ventures portfolio:
Cheryl Jim, Rory Forbes, Christian Gabriel and Manoj Varsani, to name a few: Thank you all for your kindness, wisdom, and for sharing your knowledge freely - you are always ready to share your time, no matter how busy you are. Thank you.
I would not be here or have this unique opportunity if the company was not conceptualised, founded and developed by its former founders. For this incredible opportunity and exciting life-changing journey, I will forever be grateful to them.
I feel like I've crammed a lot into the last 12-months. Starting as the CEO during the pandemic was never going to be easy and it was certainly scary.
However, with the support of the board and every amazing person in this amazing company, I have been able to grow into the role and make it my own. I have made mistakes, but I also feel like I have learned from them and applied that learning to making more effective decisions in the future.
CEO of Chaser: 12-months in


Over the past 12-months, I've learned that there are always going to be ups and downs and sometimes those ups and downs are going to be out of your control. The best thing to do is to always keep moving forward. Don't dwell on the setbacks but see them as an opportunity to improve and do better. Even mistakes have a lesson to teach you and it's your job as the CEO to always be learning and evolving.
Part of the reason that Chaser has been so successful over the past 12-months, even in the most challenging of economic conditions, is that we took this time to really focus on what our customers need right now. Our platform helps businesses get paid for their work more efficiently. It's as simple as that.
While this might sound reductive given the complexity and range of services we offer, having a simple aim that provides tangible value to our customers has seen us grow significantly at a time when other businesses were struggling.
This year has been difficult, but being CEO has been more rewarding than I could ever have imagined. The challenges of the past year have taught me the importance of staying focused on your purpose and enjoying yourself in your role.
As CEOs, we are in a unique position to impact how people live their lives. If you're striving to bring positive change to the world, there's nothing you can't do.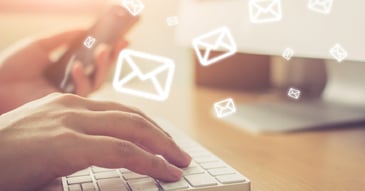 20-07-2019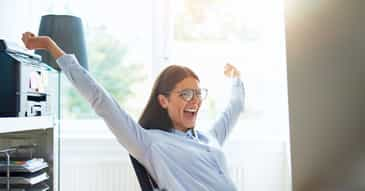 Templates
Thanking your customers for paying their invoices is an incredibly powerful manoeuvre. We're big...
18-01-2019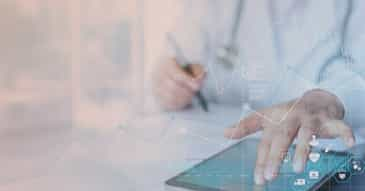 Templates
How often do your customers have an outstanding payment or pay their invoices late Or if you're an...
09-09-2019