Connect Chaser to your accounting system in just 2 minutes, and start chasing outstanding invoices instantly!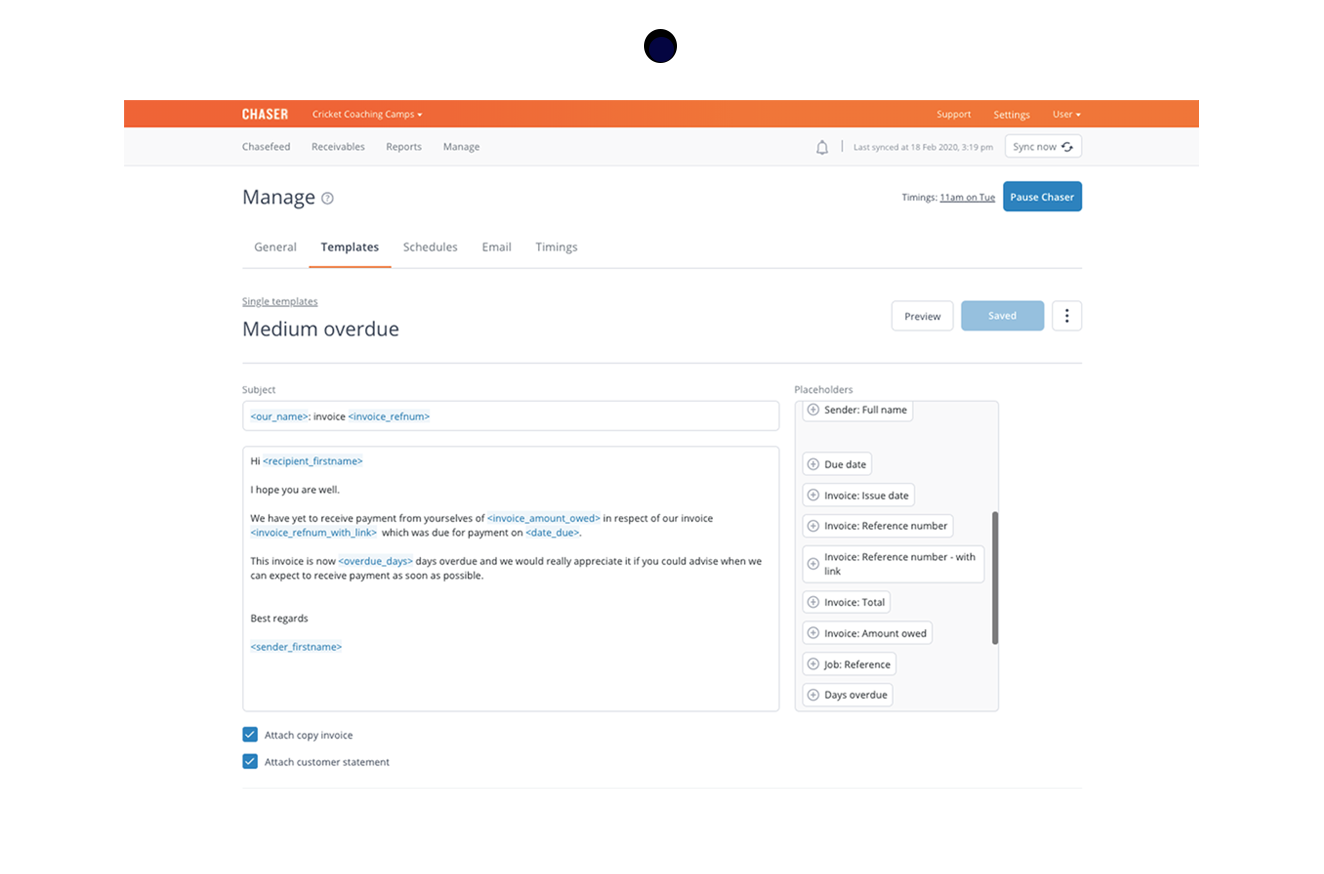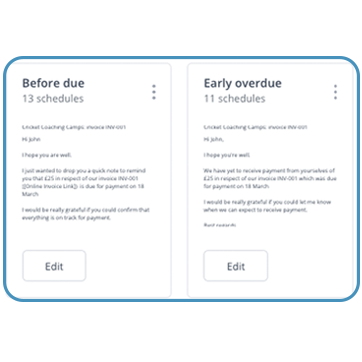 Templates to suit you
Save time spent on writing individual emails by setting up templates with placeholders for Chaser to automatically fill in.
Unlimited templates
Chase different customers with different templates.
Customise your chasers
Customise templates to your personal style and tone of voice so your customers won't know you're using an automated system.
Include attachments
Speed up payment of invoices by automatically attaching each invoice and a statement.
Timing is everything
Send your chasing emails at a time that suit you and your customers.
Create multiple schedules
Create different schedules for different customers, like good and bad payers.
Choose your days and time
Encourage positive customer paying habits by sending your Chasers on the same day and at the same time each week.
Escalate emails to more senior people
For more stubborn customers, have your chasers appear to come from a more senior person in your business, or CC in account managers.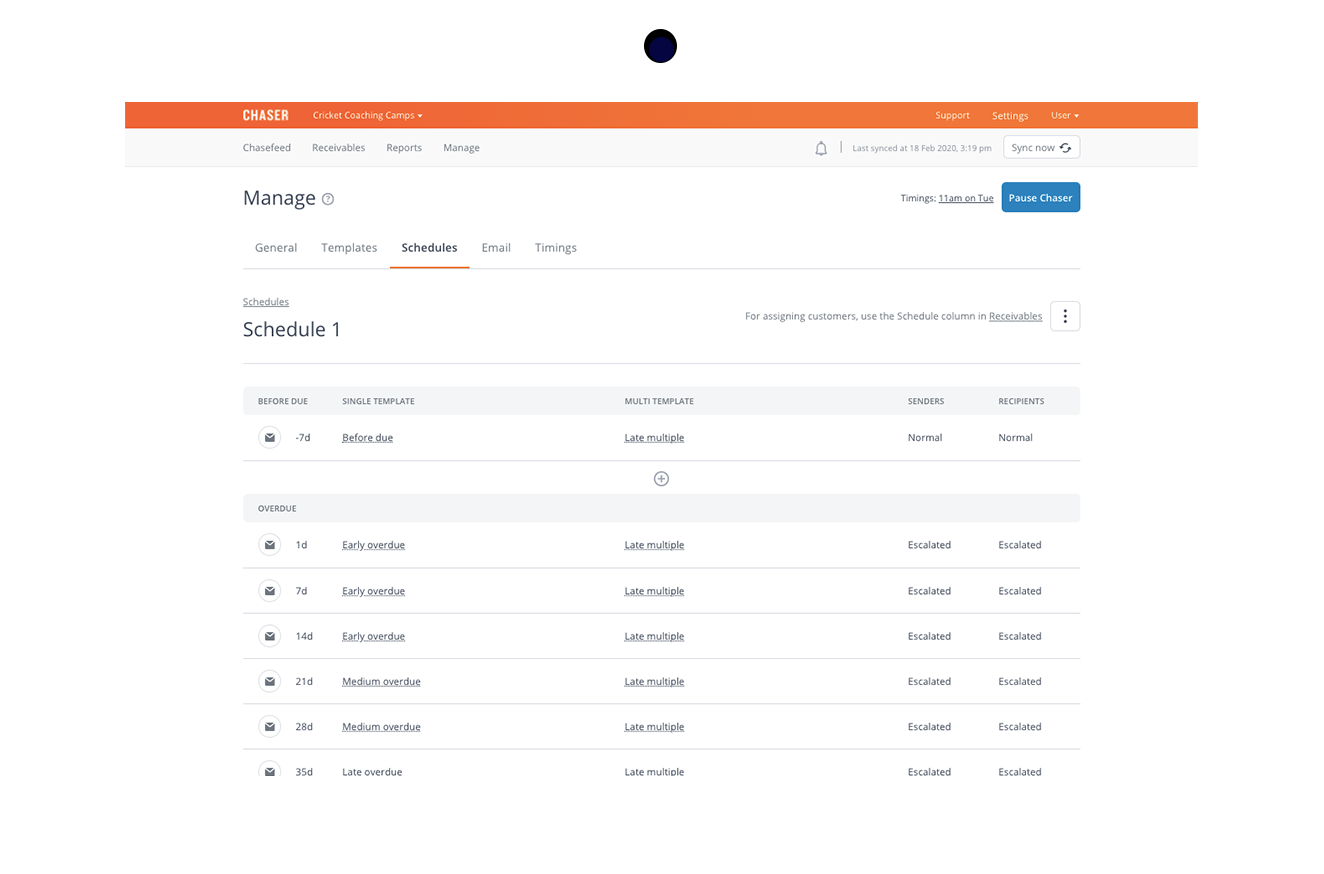 Make it personal
Preserve your important customer relationships by having your chasers look and feel exactly as if you have hand typed them.

Reflects regular email address and signature
All chasers will look as if they have come from your usual email address and match your usual signature, including logos and images.

Send multiple invoices in one email
Prevent your customers from being bombarded with emails by automatically grouping multiple invoices and just sending one email to each customer.

Thank your customers for paying
Build goodwill and positive paying habits with your customers by sending an automatic 'thanks for paying' email.
I can see clearly now
Log in from anywhere and get full visibility on all communications with your customers, so you can make informed decisions.
Forewarning emails
Preview emails show which customers will be included in your next chase, so you can edit if necessary.

Notes
Update the tracker with any notes from phone calls to keep your colleagues in the loop.


Conversation history
See at a glance all emails sent and replies received for each invoice and customer. This saves time spent searching through inboxes, and allows other people in the business to keep up to date on communications.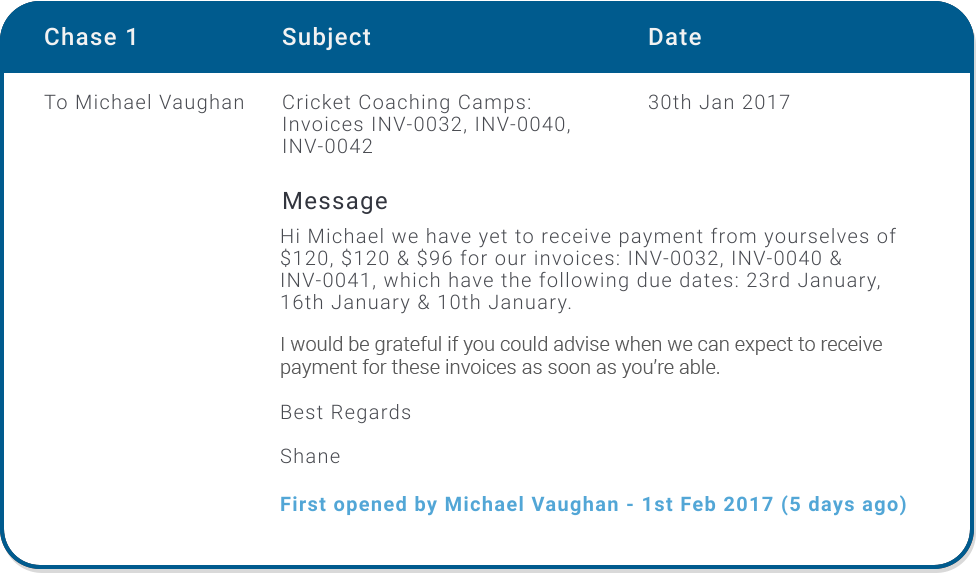 Connect with your accounting system
Chaser syncs with your system in just 2 minutes, and remains up to date so you never need to worry about chasing an invoice that has been paid.

One click connection
Securely sync your accounting system with Chaser with just one click.

Automatic upload
All customer and invoice information needed for Chaser to run is uploaded automatically.

Automatic updates
Chaser automatically refreshes the second before any chasers are sent incase something has been updated in your accounting system.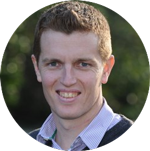 Our experience with Chaser has been very positive - we've seen almost immediate results. The functionality Chaser offers is a complete personalised debt chasing solution. If you're serious about managing your cashflow, Chaser is a no-brainer really.
Paul Bulpitt, Co-Founder, The Wow Company