Last week, Europe's number one accountancy and finance conference, Accountex, took place in London. With over 8000 accountants and finance professionals attending, it's safe to say that the event was a huge success.

Over 250 global brands, including Chaser, exhibited at the event, and Accountex hosted 180 talks and seminars which were designed to arm the attendees with all the knowledge and inspiration needed to succeed in the fast-changing world of accounting and finance.
We are already looking forward to Accountex 2023, but in the meantime, here are some highlights from the this year's event:

How to improve your cash flow by £250,000 panel

Chaser hosted a panel at the Growth Practice Theatre, where five forward-thinking accountants shared case studies on how they had achieved outstanding cash flow results for their clients and their own business - through the use of cloud technology and digital transformation.
The 'game show'-style panel did not disappoint, with panellists reaching an impressive £855,000 in cash flow improvements for their clients.
A huge thank you to Katherine O'Carroll, Keir Wright-Whyte, Frances Kay, Graeme Tennick, and Chloe Scott.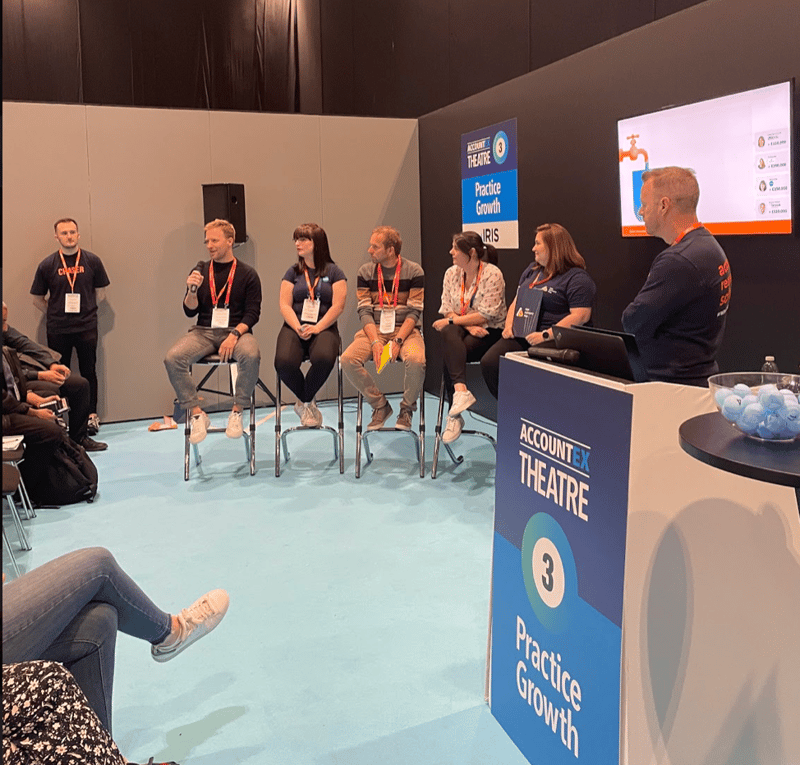 Debtor Daze pale ale

If you've met us on previous trade shows or events in the last couple of years you will recognise our Debtor Daze pale ale. The accounting-themed pale ale is supplied by London craft brewery (and Chaser users!) Anspach & Hobday, and have become a key part of Chaser's merchandise.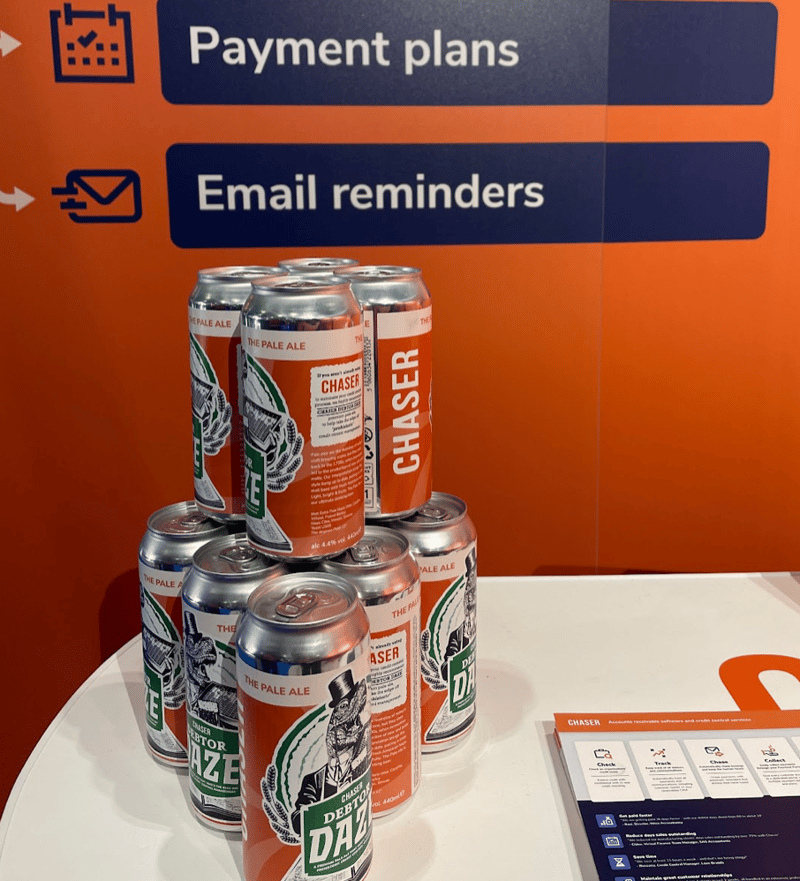 CEO Sonia Dorais participated in two seminars

Chaser's very own CEO, Sonia Dorais, was asked to participate and be a panellist in two seminars during the two-day event. With nearly 20 years of experience working in fast-growing businesses, Sonia has led the growth of numerous fintechs in both Canada and the UK that specialised in the digitisation and automation of finance and accounting tasks and functions. She was asked to join the two panels, both taking place on Thursday 12th of May, to share her knowledge, expertise and experience.

1st seminar: Supercharge your outsource finance function

For many leading firms, significant growth is coming from full outsourced finance function services delivered for clients. The technology available and changes to working patterns means the opportunity will continue to grow. In this seminar, Frances Kay discussed how Farnell Clarke has seen fee levels soar given the additional value being delivered to clients. Alongside speakers from Xero, Dext, ApprovalMax and Telleroo, Sonia represented Chaser as one of the key apps in Farnell Clarke's App Stack that enables them to run a fully outsourced service for clients.


Video snippet from the panel

2nd seminar: Xero App Marketplace

Chaser is one of the leading Apps in the Xero Marketplace and Sonia was asked to join XU Magazine's panel discussion alongside AutoEntry, Castaway Forecasting, Xero and Reducer. The seminar explored how to practically implement various apps as part of the service, but also how the human behind the technology is so important. Technology to help you increase your advisory and other services is 10% of the progression, the other 90% is human. The host David Hassall took the attendees through a practical look at how to imbed technology into their practice but also to get the human buy-in from themselves and their team.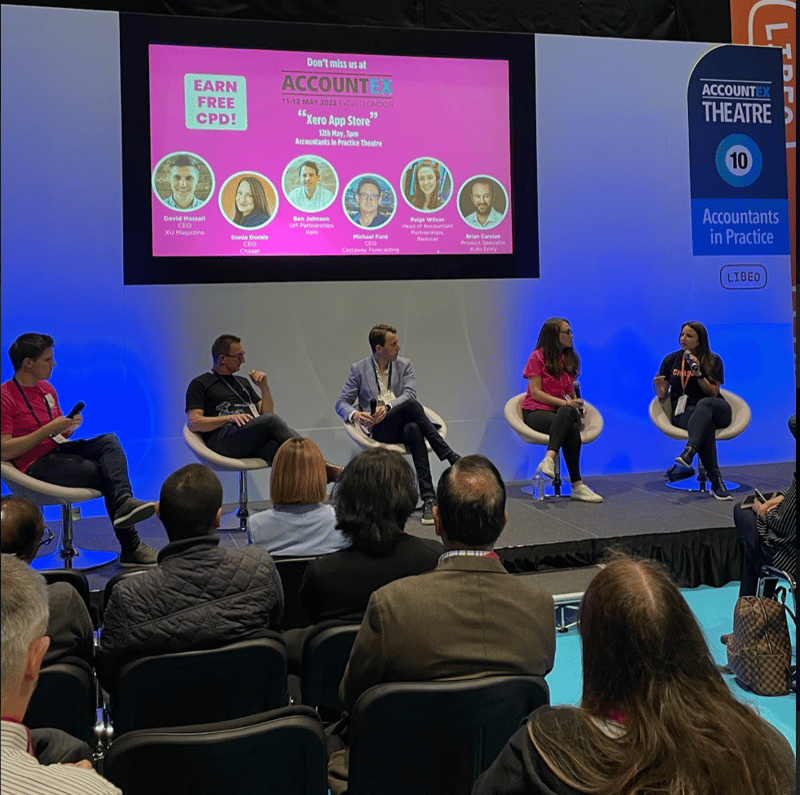 End-to-end receivables automation

The Chaser team was proud to showcase Chaser's new end-to-end receivables management functionality at the show, with the recent introduction of in-app credit checking, payment portal and SMS payment reminders.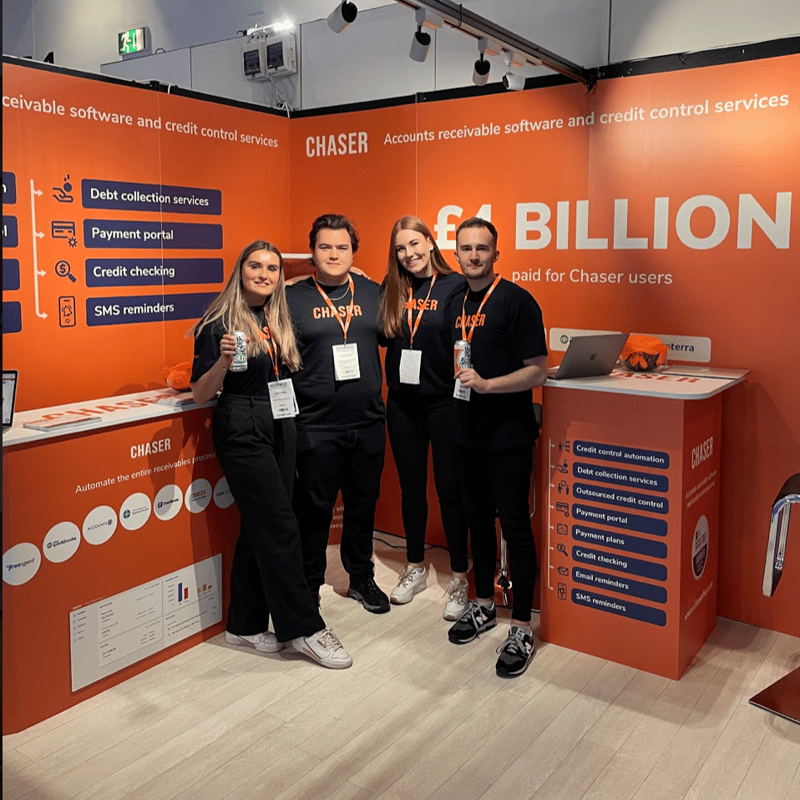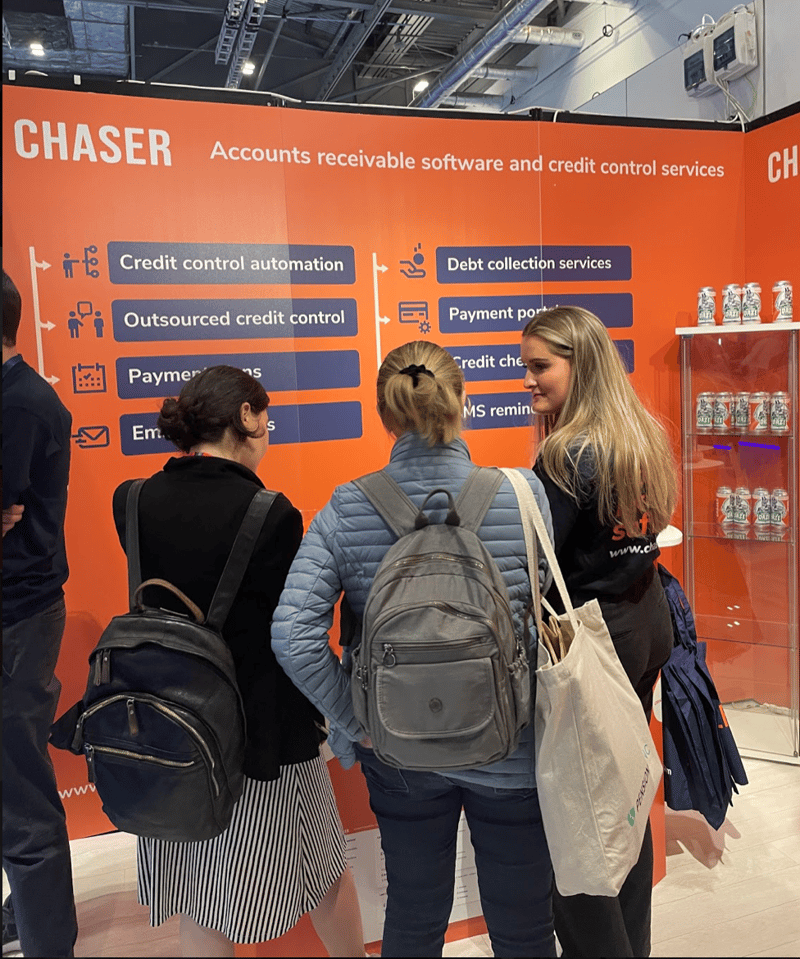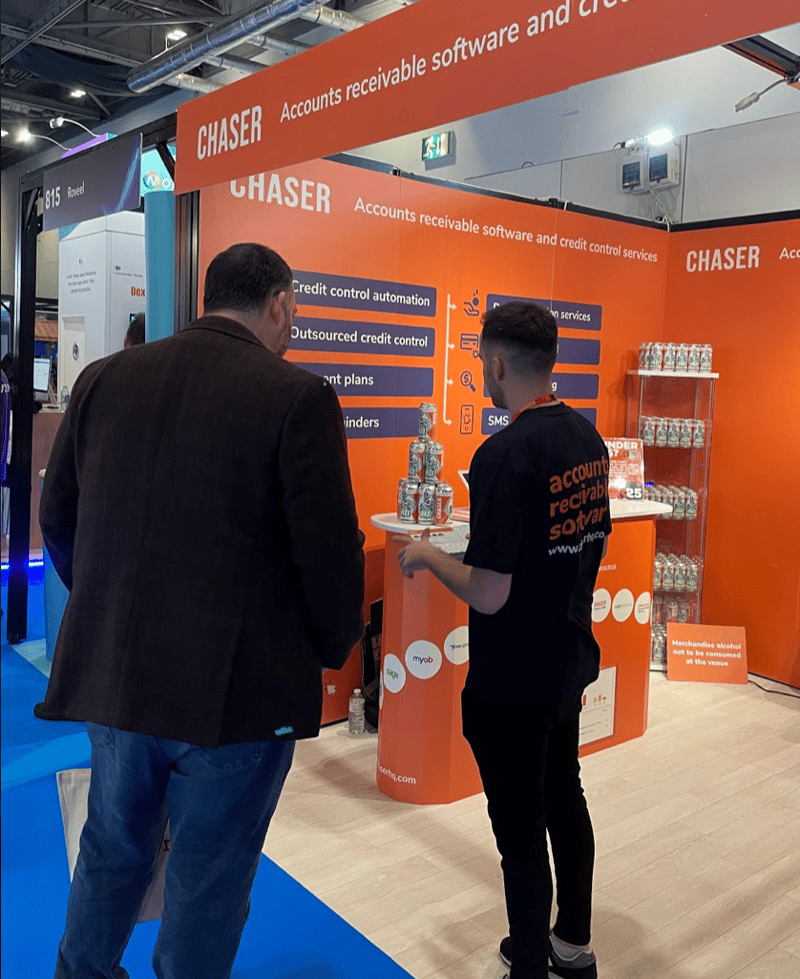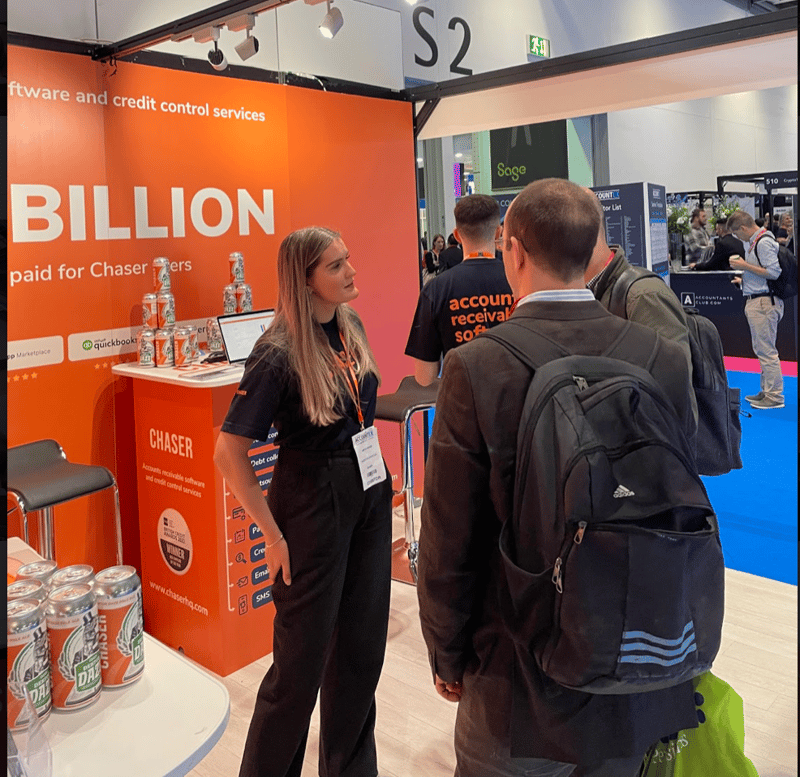 What's next?
After two brilliant days at Accountex, the Chaser team has already started counting down the days to the next in-person event, Xerocon London, which is taking place on the 20th and 21st of July. If you're based in the UK, want to meet our team and get your hands on one of our debtor daze pale ales, then please book your free ticket here.

Chaser will also be exhibiting at Xerocon New Orleans (24-25 August) and Xerocon Sydney (7-8 September) so if you're in the US or Australia, get your free tickets and meet our team to learn more about Chaser and how we can help your business get paid faster, optimise your accounts receivable process and say good-bye to bad debt.