Last night was AccountingWEB's 9th annual Accounting Excellence awards in London. This event is always one of the highlights of our year, as it celebrates the fantastic achievements of industry firms and technology providers.
We are delighted to announce that for the third time running, Chaser has been awarded Cloud App of the Year! We're thrilled to continue carrying the batton having won in 2017 and 2018.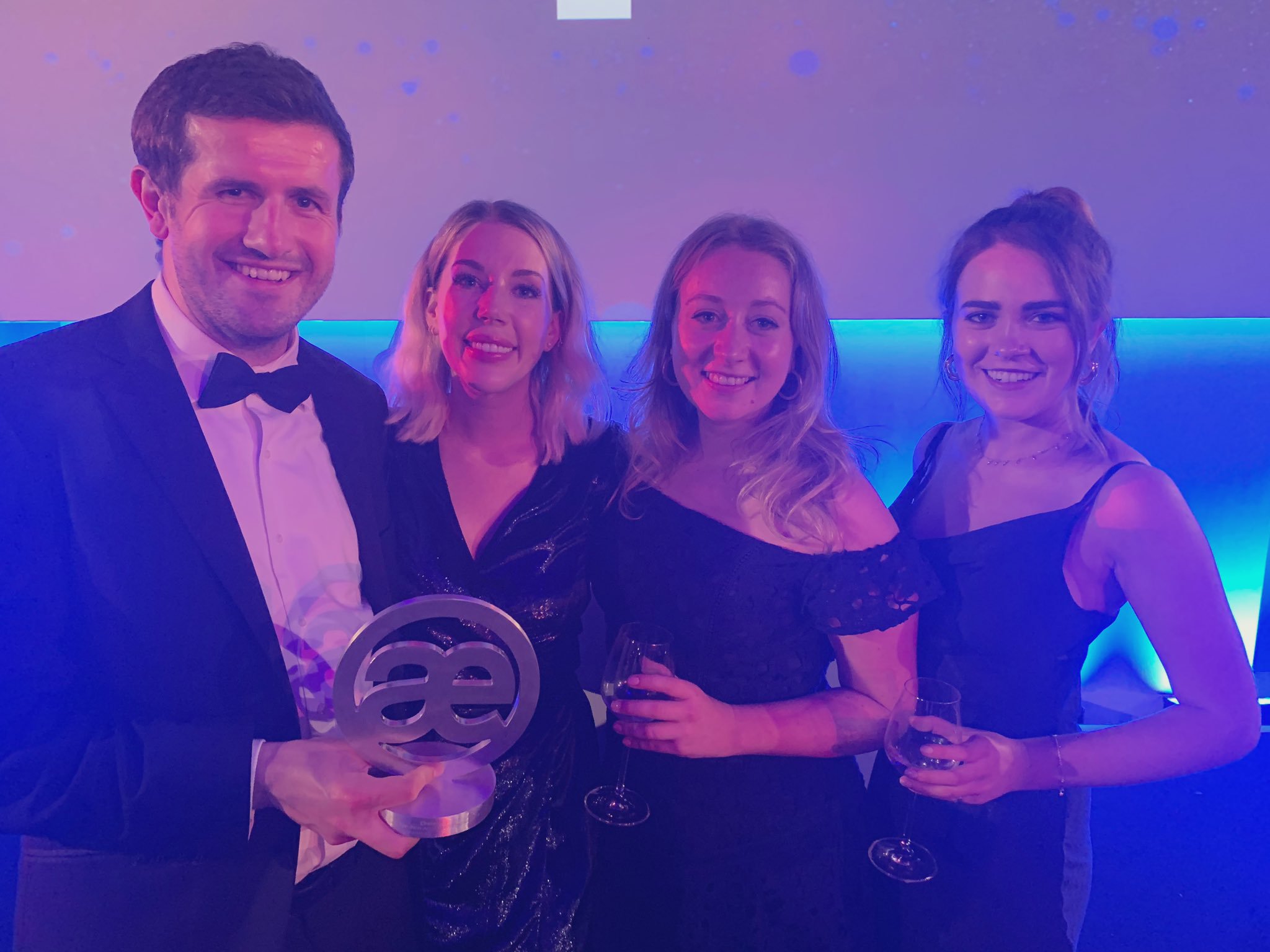 As a company, we were honoured to be in the running for this award for the third time. But we were even more flattered to be placed in a category with such an incredible group of apps. Capitalise, GoCardless, Satago and Stripe are all fantastic companies who make a valuable contribution to the Cloud App landscape.
This award is, perhaps, most exciting because of how its outcome is determined. We are proud to have won an award which is a result of the number and net promoter score quality of votes from our users. We'd like to thank each and every person who spared the time to vote for us!
Thank you!
Whether you've been with Chaser from the beginning of our journey or have just become a part of it, both myself and the entire Chaser team can't express how grateful we are for your support. We love working with you.
Our users can be credited as the reason for our success. From providing helpful and enriching feedback, which has enabled us to constantly develop the world's best Cloud Credit Control Software, to taking the time to vote for us - without you, Chaser wouldn't have achieved what it has, nor would it be where it is today.
We've had a great year!
When we won this award, last year, I wrote a blog post which reflected on the changes within our industry as well as our own progress. It is amazing to consider our achievements, a year on.
This award has come at a fitting time for us. We celebrated our fifth birthday on August 19th and recently launched the world's first Virtual Credit Control Service Incubator, ChaseAcademy! Since last year our team has more than doubled in size, and we are now an enthusiastic and dynamic team of 21.
I'm unbelievably proud of everything we have achieved as a team, over the last year, and I am hugely excited about what is still to come. Together with our amazing Accounting and Bookkeeping partners, we will continue to develop and deliver the world's greatest cloud credit control solution to the late payment problem.
Thank you to AccountingWEB for, once again, hosting a fantastic event which highlights the vast achievements of firms and providers in the industry.
And finally, a huge thank you to our Partners and users. It's incredible to win the hat-trick and to have done so because of your support.
Hopefully, we'll see you next year!
David Tuck
Founder & CEO