In recent weeks, Xero, the global leader in cloud accounting, organised a roadshow across the UK, covering cities such as Belfast, Bristol, London, Birmingham, Manchester, and Edinburgh. The purpose of the roadshow was to bring accountants and bookkeepers across the UK together to share tools and resources to help drive growth and increase practice efficiency, so they can do more of the things that really matter.

Chaser exhibited at the events hosted in Bristol, Belfast, and London, alongside 15+ other partners in Xero's ecosystem. The Chaser team had a brilliant time, and it was great to see so many faces, old and new, at the events to discuss all things accounts receivables. See the highlights from the event below.


Xero UK Roadshow 2023


End-to-end accounts receivable solution

In Bristol, London, and Belfast, attendees had the opportunity to meet Chaser's credit control experts and get a close look at Chaser's accounts receivable software. The Chaser team demonstrated how their end-to-end accounts receivable automation software could streamline and automate credit control processes for both themselves and their clients. Chaser has recently introduced new features such as The Late payment predictor, Recommended chasing times and Call reminders. It was brilliant to witness the enthusiasm among accountants and bookkeepers as they realised how these new features and Chaser could be a game-changer for their businesses.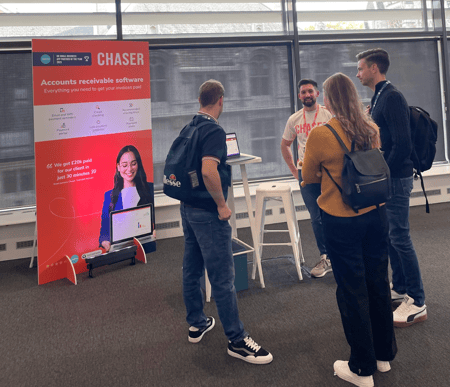 Xero's Roadshow in London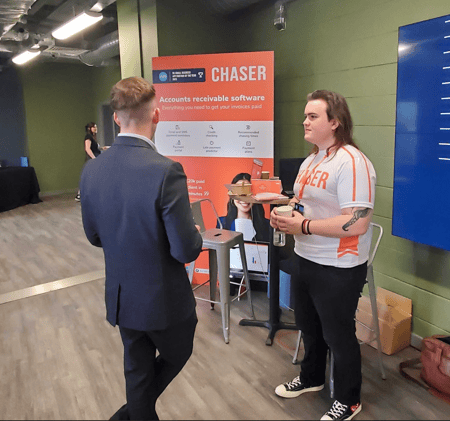 Xero's Roadshow in Belfast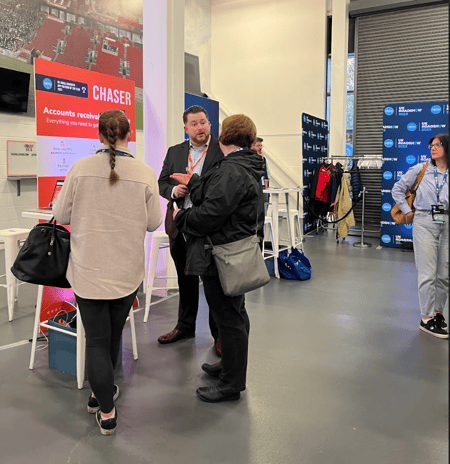 Xero's Roadshow in Bristol


Affirmation calendars
If you've met Chaser at previous events or tradeshows you might already have some of our merchandise like Debtor Daze pale ale, eye masks or beach balls. These items have been immensely popular, and we didn't want to disappoint this year. One of the highlights was the fantastic feedback we received on the 2024 desk calendars we distributed at all three events. These weren't your ordinary calendars, though. Each month featured an inspirational affirmation to help attendees prepare for the upcoming year.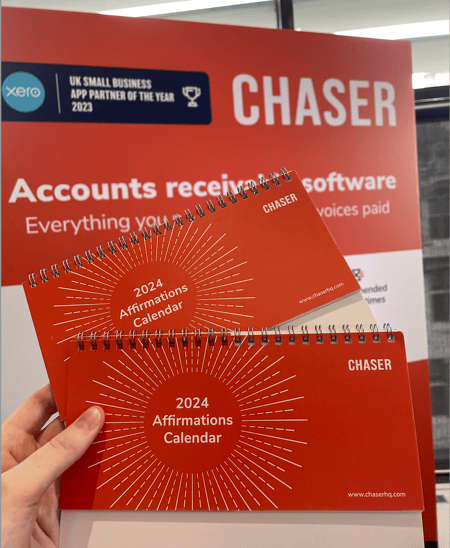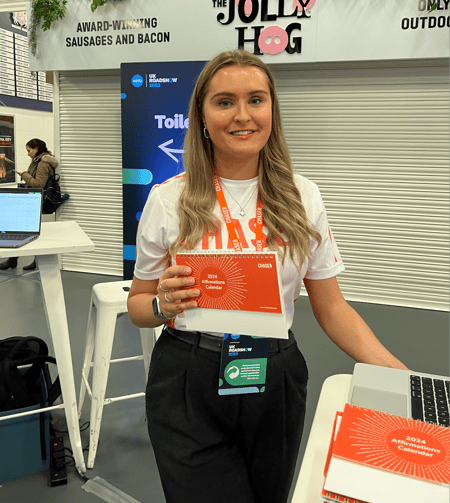 Meeting existing Chaser customers and other Xero app partners

This marked Chaser's first attendance at a Xero UK roadshow since the pandemic hit in 2020. It was a pleasure to reconnect with accountants and bookkeepers from all over the UK and show them that optimizing their credit control process doesn't have to be complex or time-consuming. The roadshow also provided us with an excellent opportunity to reunite with our existing Chaser users and celebrate their success stories. Meeting Chaser users in person and hearing how Chaser helps them save time and get paid faster was truly inspiring.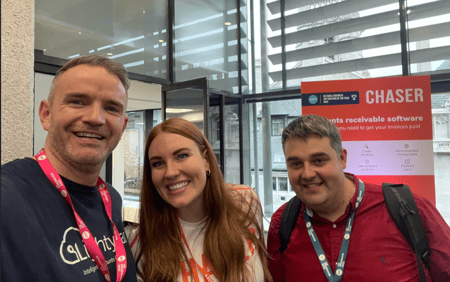 Great to catch up with the teams from Lightyear and Xu Magazine

If you're an accountant or bookkeeper interested in learning more about accounts receivable automation, you can schedule a 15-minute meeting with one of Chaser's receivables experts by following this link.


What's next?
After some brilliant events in London, Bristol and Belfast, the Chaser team looks forward to meeting more accountants and bookkeepers face-to-face.

The next stop is QuickBooks Connect 2023, which takes place on the 13-15th of November, and Accountex Canada which takes place on the 15th and 16th of November.